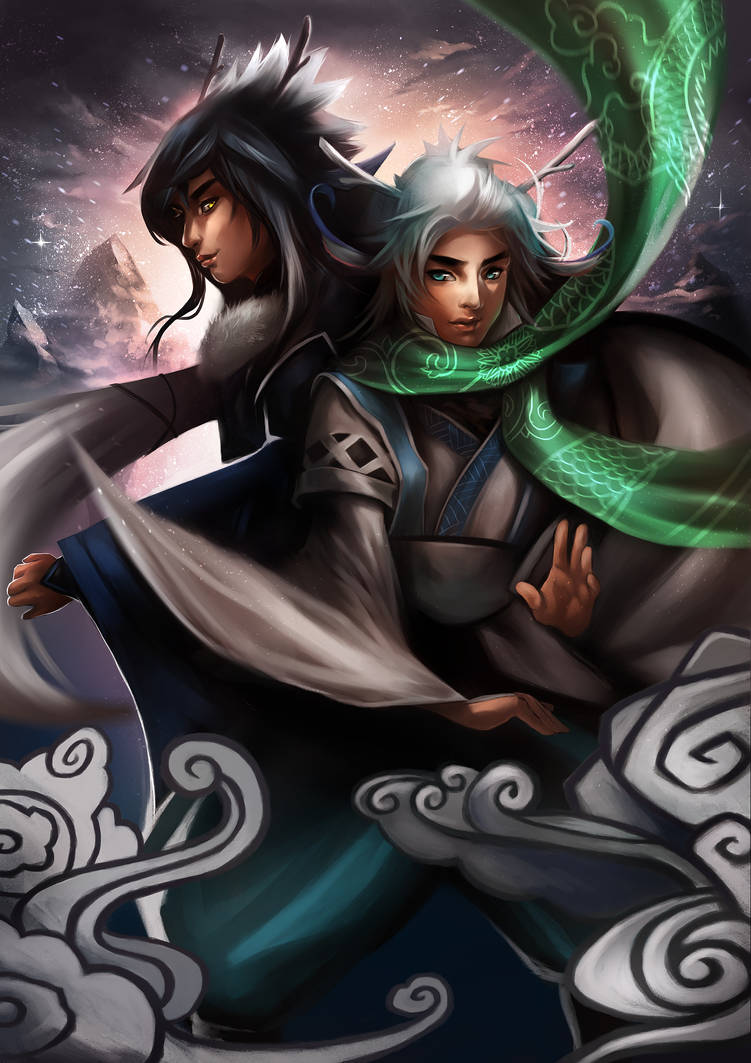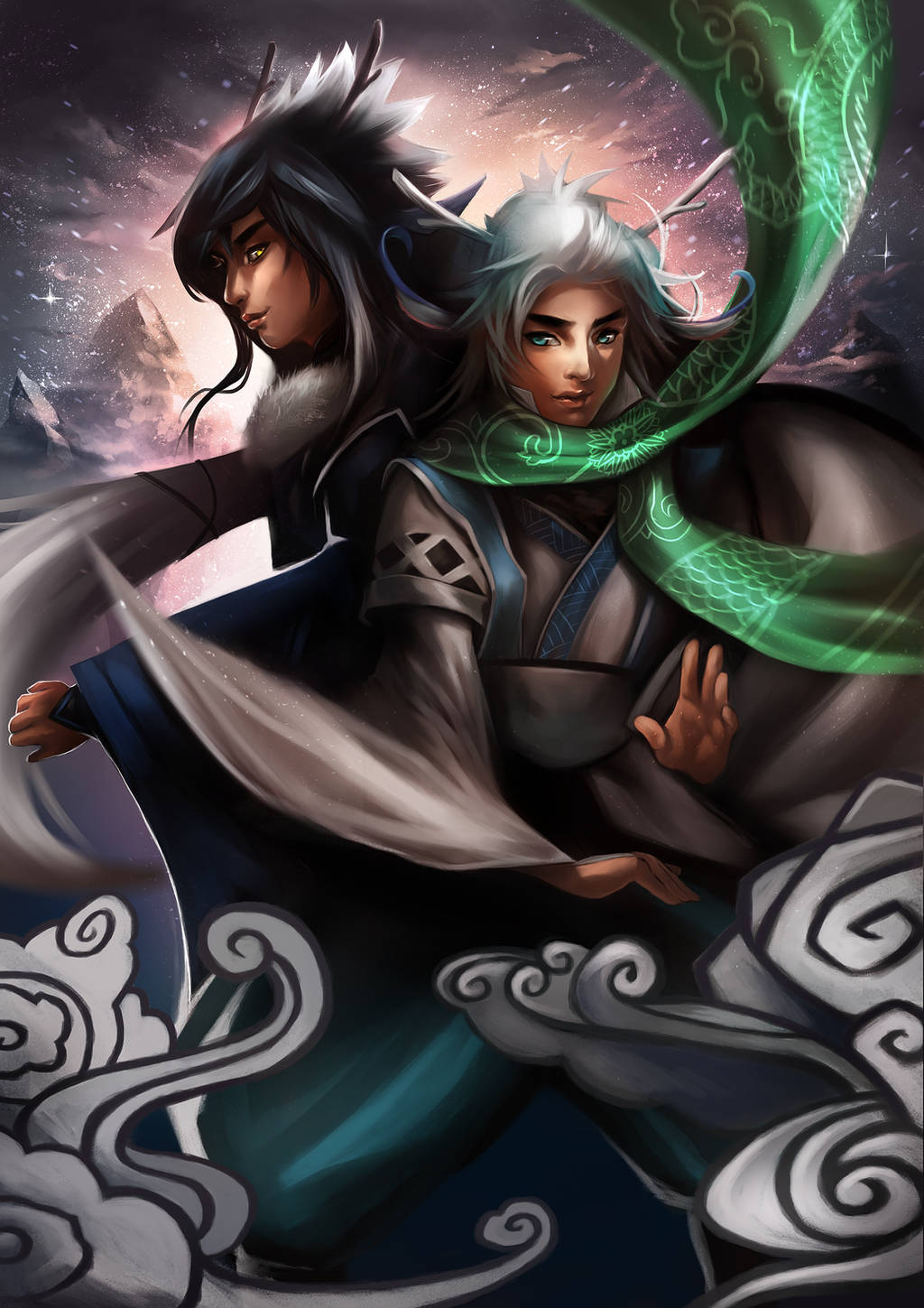 Watch
I can't believe I made it.
Yesterday, I realized that the deadline ended according to the malaysian time, which is six hours ahead to the time in Germany. So I spent the whole night in front of the screen and no matter what, I just knew that I had to finish this one.
This is an entry to

's contest (check link below) of her OC's Xuan Long and Qi Rui.
Some of you might have noticed that this style isn't what you would normally see from me. I'm not a huge fan of 'manga/anime' styles. I was actually drawing alot of these in the past but I tended to evolve a rather semi-realistic style which i sticked to ever since. But I'm really digging this piece and I guess I didn't get out of practise when i comes to manga/anime.

Gutes Ding, hat eine richtige "Baam" Wirkung auf den Betrachter. Spannende Komposition, ne Menge Bewegung, echt cooler Hintergrund!!
Reply

hey danke Herr Almagor!

ich hoffe dass das auch die Jury so sieht!
Hoffe dass ich auch bald mehr von dir sehe

Reply

Woah, this is great! I love the stylised clouds in the foreground contrasting with the more realistic background.
Reply

the scarf looks real!! the background's awesome!
Reply

Looking very mythical and flows well. Amazing look and colours

Reply

really nice work !!

Reply

Thanks for the entry, they look great.

good luck in the contest.
Reply

The colors
you
had created
a great
working environment
,
a
wonderful
dash
admire you
:
)
Reply