So here it is The fully textured docklands: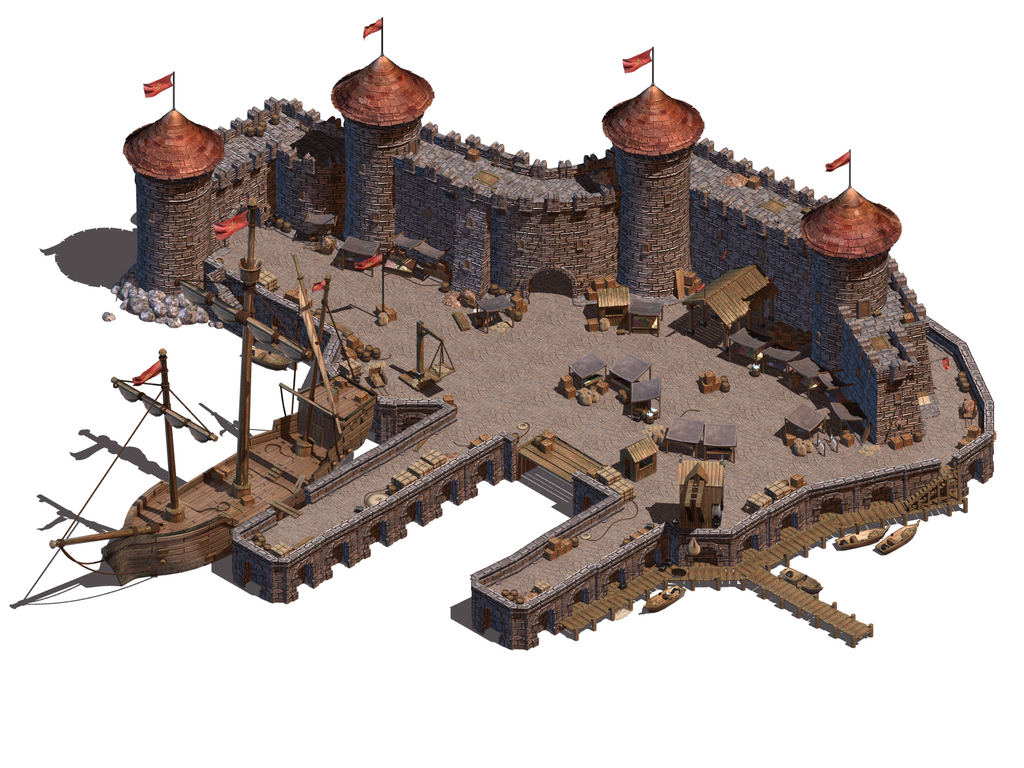 There were a lot of major behind-the-scenes changes made here, mostly with the lighting setup but the result is quite pleasant. It's definitely empty without any people in it though. This is the next step, designing and creating some character models to drop into this scene.
i want to add traders and general-population to the market area, to give it a bustling feel. Along with some crew for the ship and a soldier patrol on-foot coming out of one of the gates (or going in). Some guys on the walls and perhaps a peasant or two skulking around.
I may also add a few more items on the ground, such as an old anchor and some general debris on the ground and tweak the textures a bit more to give the whole thing a salty/weathered look (as was mentioned before).
So, this is far from finished, I will be posting some character designs next as that is my plan. So s
tay tuned and I hope your enjoying reading this dev journal as much as I am creating it.

P.s. Thanks DA for removing the premium membership limitation on Sta.sh access!