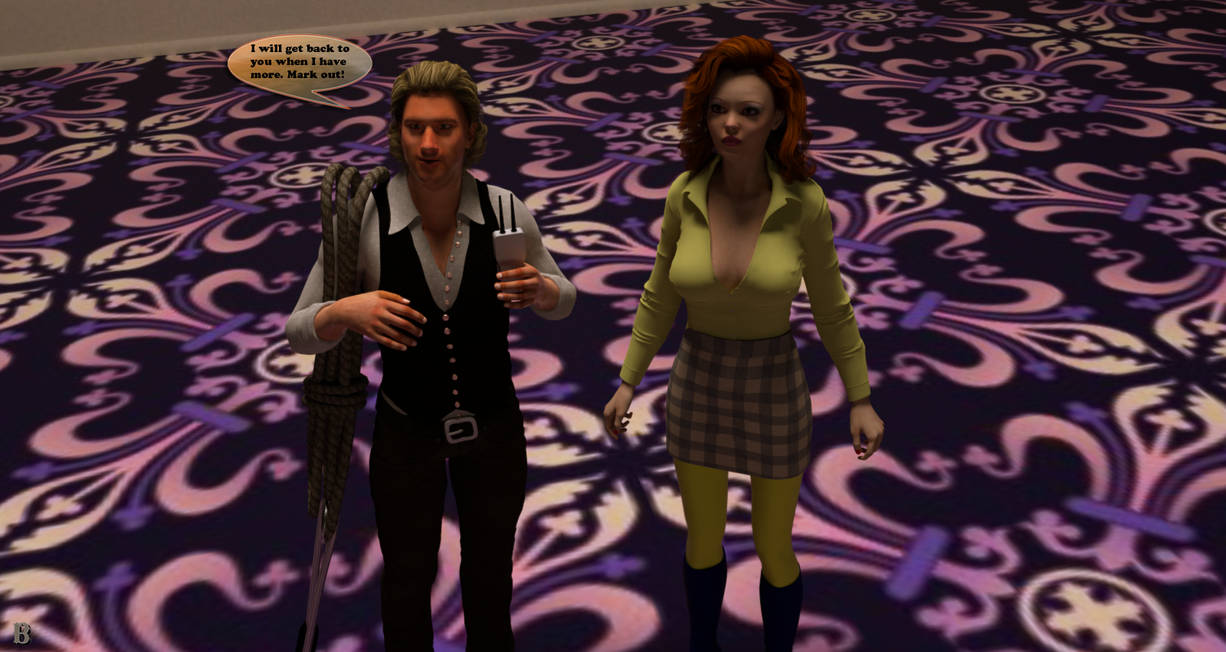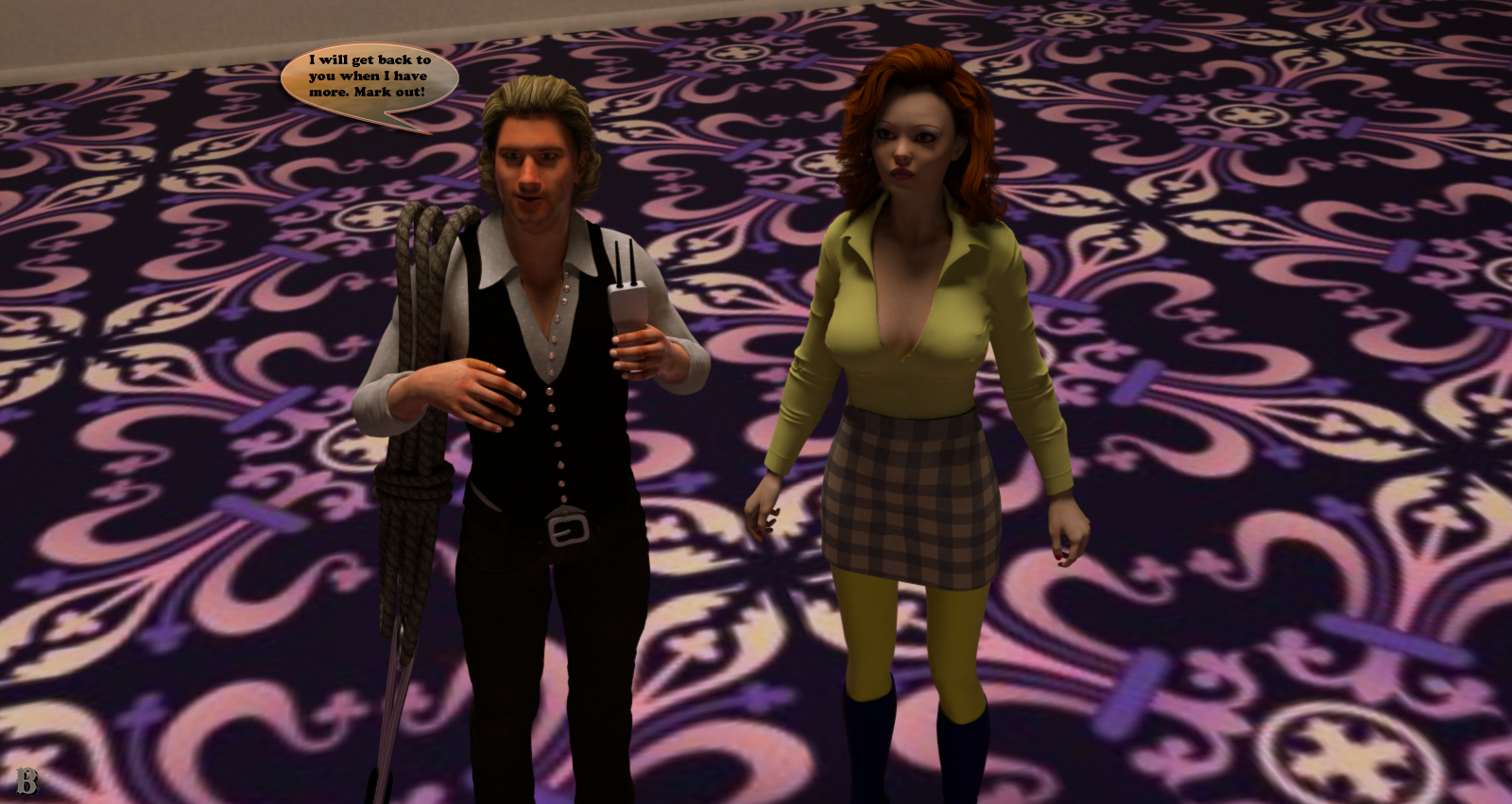 I love that aweful tight low cut blouse! Her boobs do look bigger on these pics too!
Reply

Reply
You adjusted them perfectly. They look much bigger. Hope Valerie gets caught again soon by a giant for closer examination.
I'd love to be a giant and peel that blouse off with a tweezers.
Reply

Reply
It was a nice thing to think about- Valerie getting captured.
I am sure she'll get caught in future pic stories you have.
Love all the pics as usual- you are a genius with poser.
Reply

Its not poser but same thimg
Reply

That is a craaaazy rug, daddy-o.

I think Mark should have whispered, "How about a little radio silence, dumbass!"

Man, I love that God awful plaid skirt!
Reply