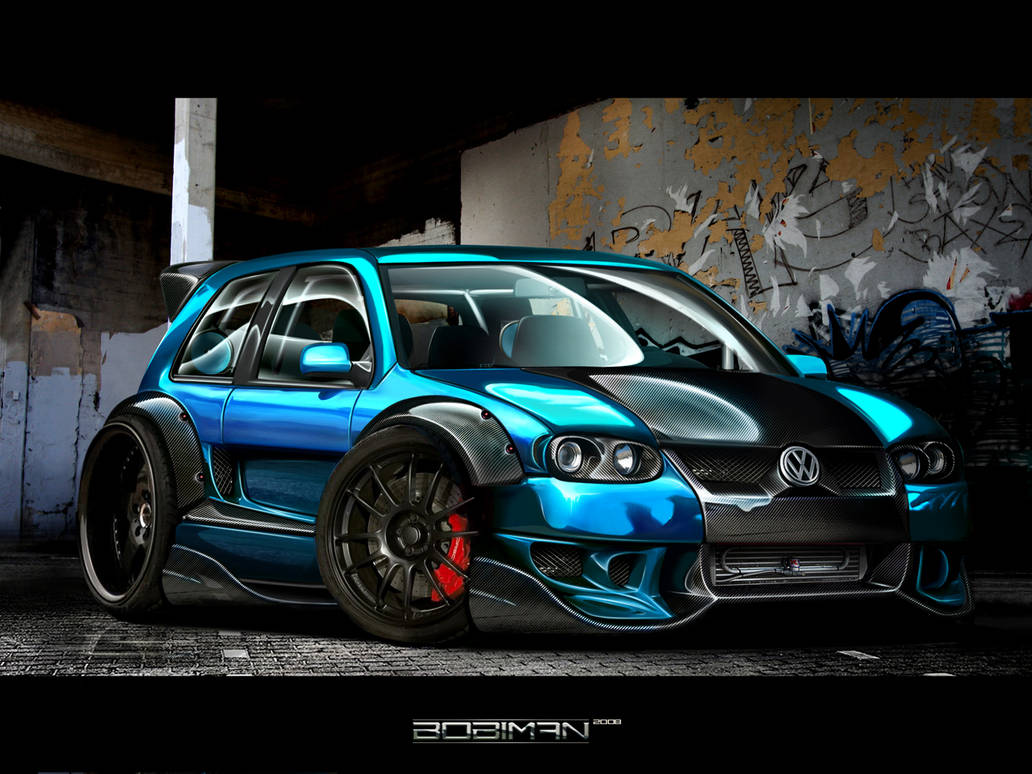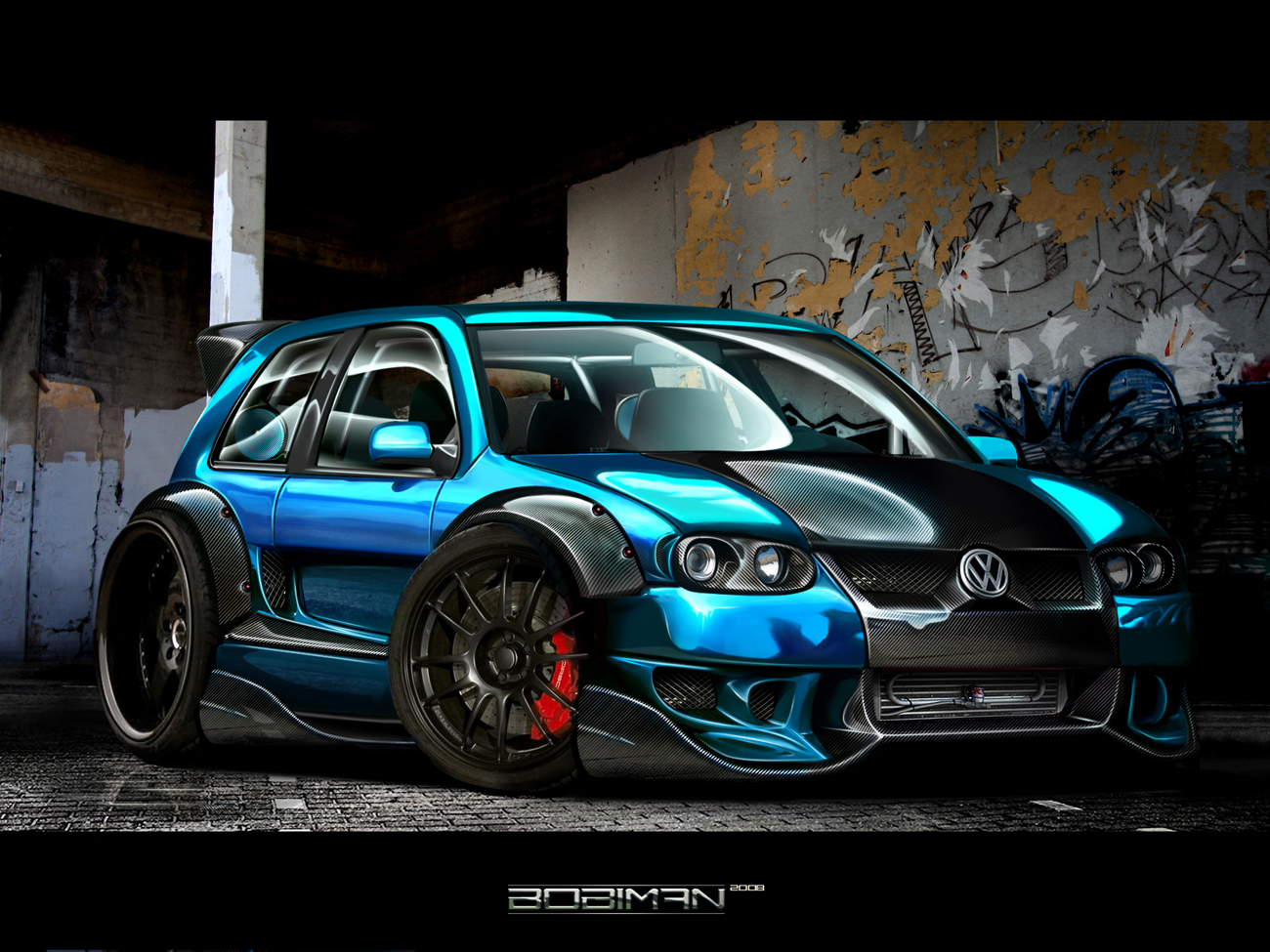 Some

work after looong time

Its another Vw, last time it was Polo, now
it's Golf IV ... Original :
[link]
I know, it's very unreal and extreme. I didn't
want to do something real ... I just wanted to
do something effective.
It's very long time since I did last work, so you can
find some mistakes on it ...
Wheels are different, I know about it ...
Anyway I hope you like it ...
Thanks in advance for all the comments and favourites

And excuse me for my bad english ...
Daily Deviation
Given 2008-03-21
Extreme Golf IV
by *
Bobiman
is a great computer generated motor vehicle wallpaper which is a must have for all automobile admirers with the unique style and mind blowing colors it's truly amazing (
Suggested by mistercreevy and Featured by archanN
)