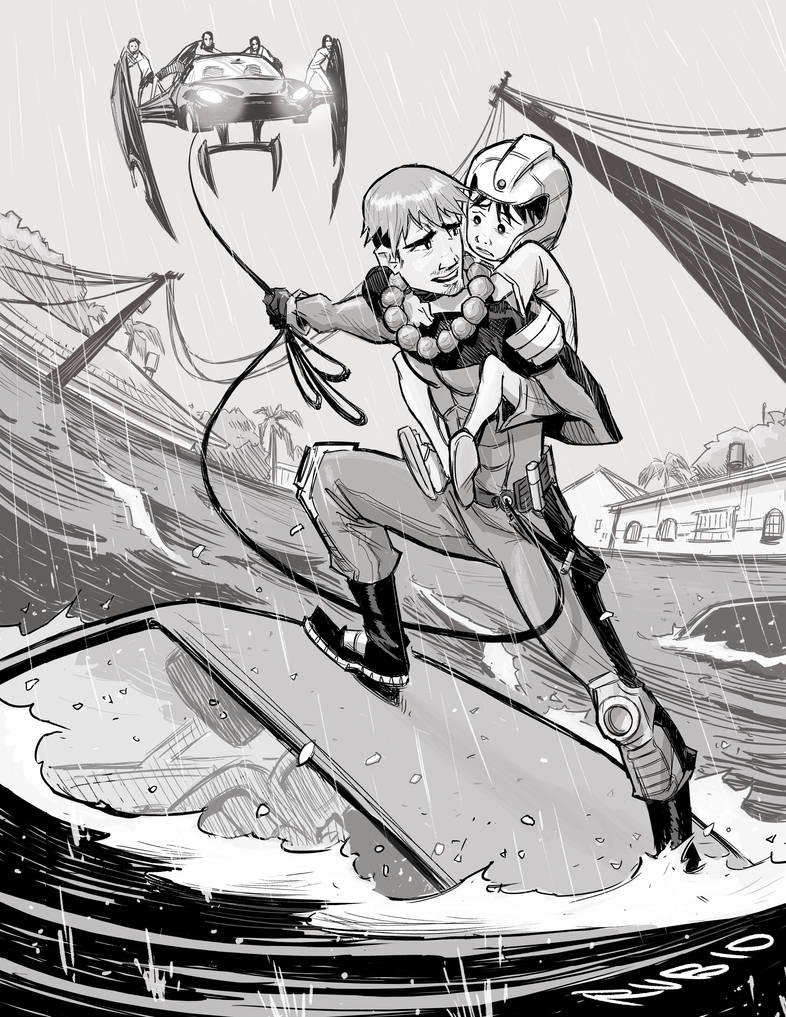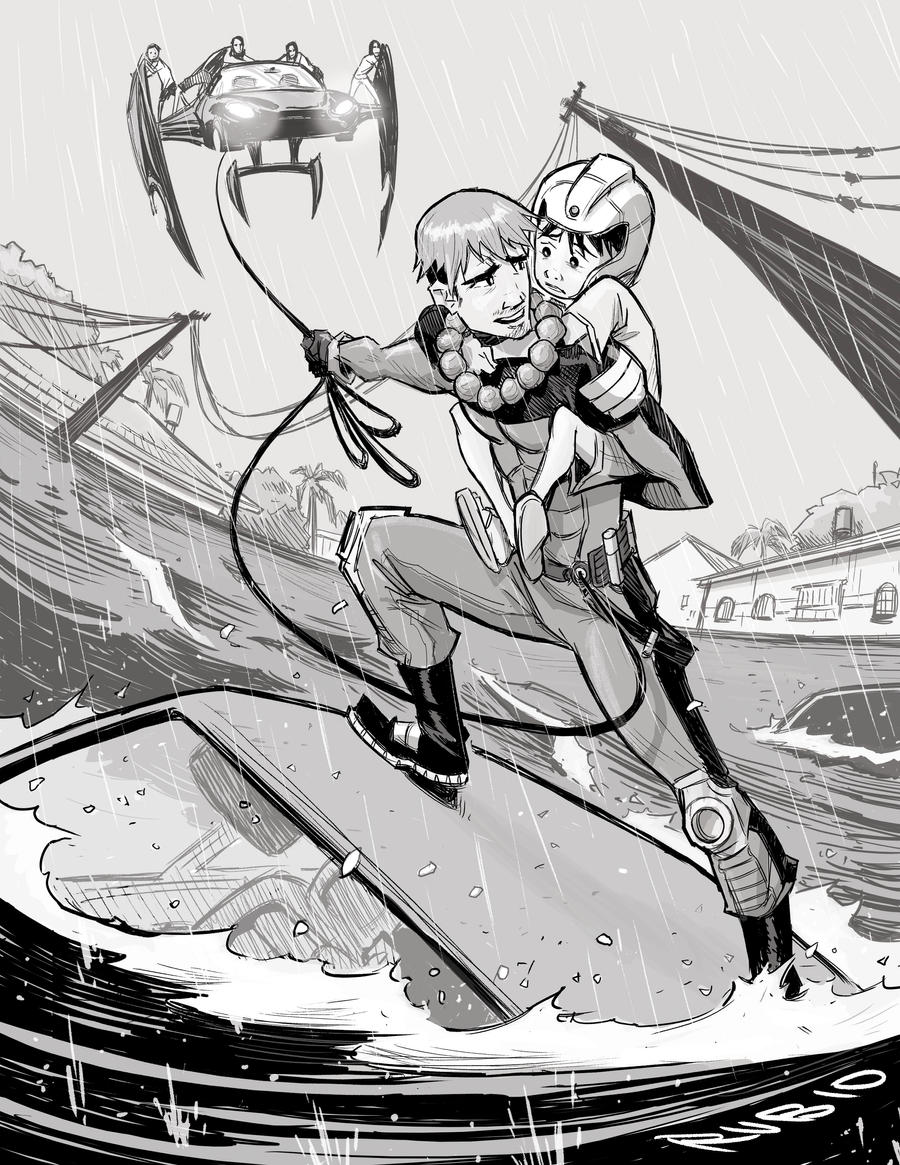 Watch
I was invited by Whilce Portacio to participate with other Filipino artists in the great cause of creating artwork that will benefit the people affected by the Ondoy and Pepeng typhoons. Here's the link for more info:
[link]
The theme of the art was to have a Filipino hero amidst the flood. I chose to do my character, Jun Santos. I depicted him holding on to a little boy and trying to put on a brave face as he is trying to rescue him. I also have his "car" in "flight mode" in the distance with people holding on for life. I was inspired by the real life heroes of the flood. The heroes who risked their own lives helping out others.
I am proud to be featured among my fellow Pinoy artists and if any of you are in P.I. please go check it out at the Mega Trade Hall 3 SM Megamall. The event will be this Feburary 21st!

mabuhay! so you're pinoy!
Reply

GREAT PICTURE love the by line is that a uniform outfit does it have additional features ?
Reply

The outfit has no additional features. It's designed to look like a jet fighter pilot/racing car driver.
Reply

I was wondering since the car has all the trick out stuff the driver may have batman like toys.
Reply

One of your best pieces, nice man.
Reply

Outstanding work

Reply

The emotionality in the hero's face is amazingly deep, I feel an emotional connection of sympathy when I look at it.
Reply

Thank you! That was the entire goal of this peice. The focus is the interaction between the hero and the boy. I'm glad you liked it.
Reply

Reply