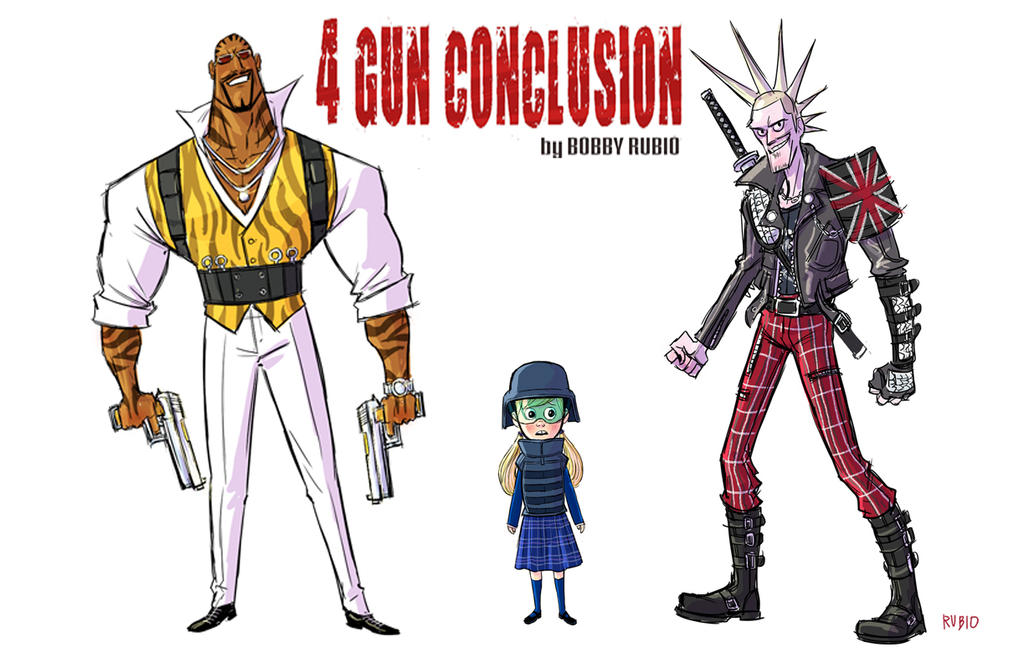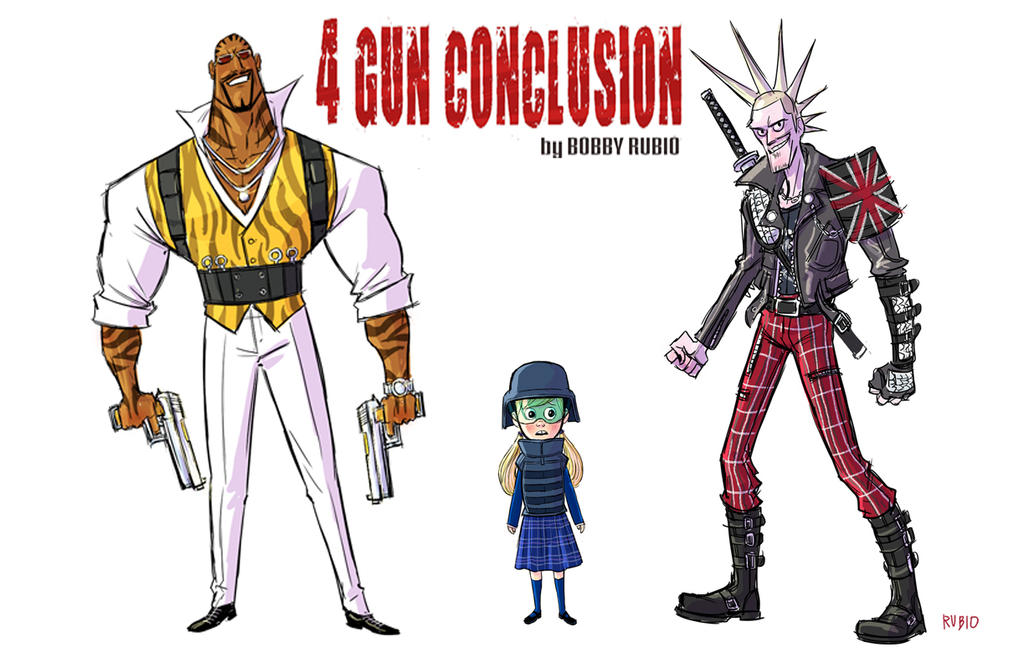 Watch
Here is the main cast to my comic, 4 Gun Conclusion!
-Bronson, the South Beach Assassin
-Madeline, the Boss's Daughter
-Guinness, the Punk Rock Samurai
Thanks guys for all the comments! As you can see, the jacket won out! And I think he looks great standing next to the other main characters! Thanks again guys for your input!