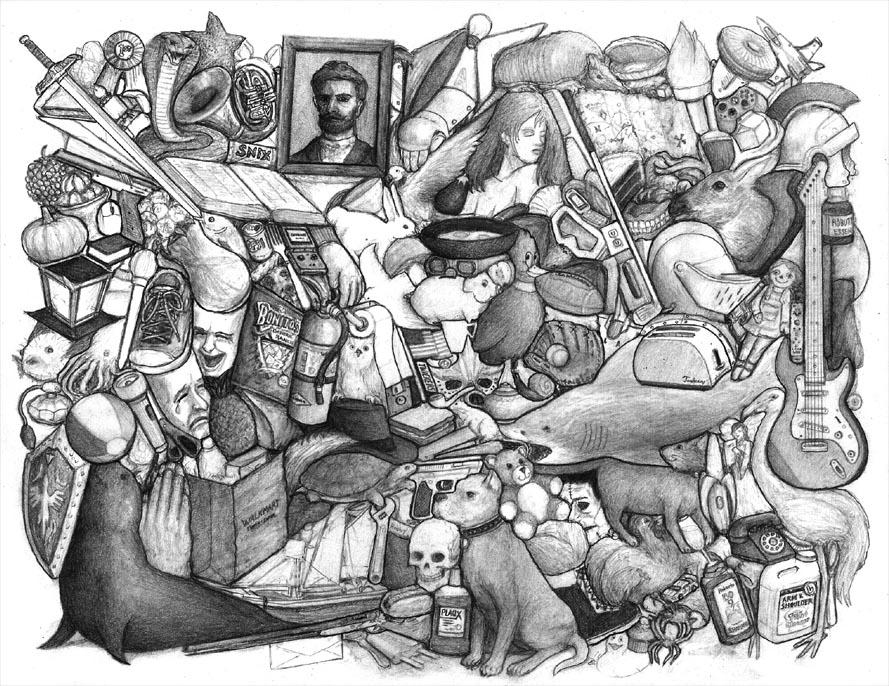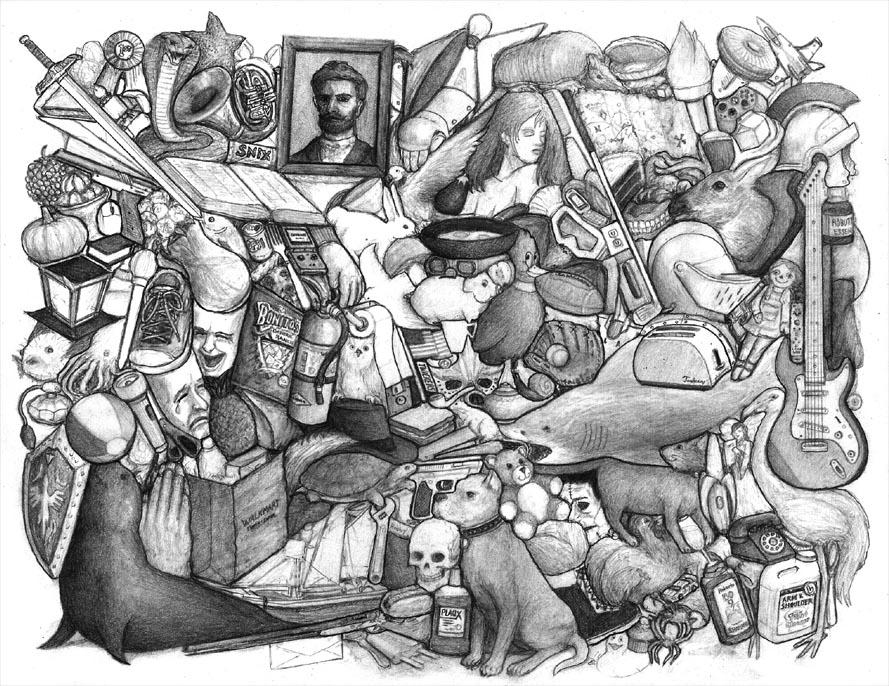 Watch
At last, my latest work is complete. It took me a little over a month altogether working only with a mechanical pencil on cardstock. The basic idea remains the same as in my other "tesselationary" works, which is to fit the contours of various objects and animals by connecting concave and convex silhouettes of illogical shapes that demand definition. Once I think of a working object that would fit, I have to make sure the new edges I create on the other side eventually fit into something else.

To make a long story short, this picture is supposed to fit completely random objects together on a flat plane by connecting everything like a puzzle. Some shapes are bigger than others, and some objects may defy the laws of physics, but neverthesless, the majority of the picture fits together in a passable manner. The only difference this time around is that there is no real underlying hidden picture to confuse people. This is more or less just a collection of smaller pictures arranged in such a manner that it works.

And the simple truth is that these things just take way too much work. It's hard to tell how much time I wasted working on this, but I'm sure I could've been doing something more productive with my time. I'm thinking I should stick with the surreal stuff that only takes a few days because it seems that ambiguity almost always wins over solid composition...