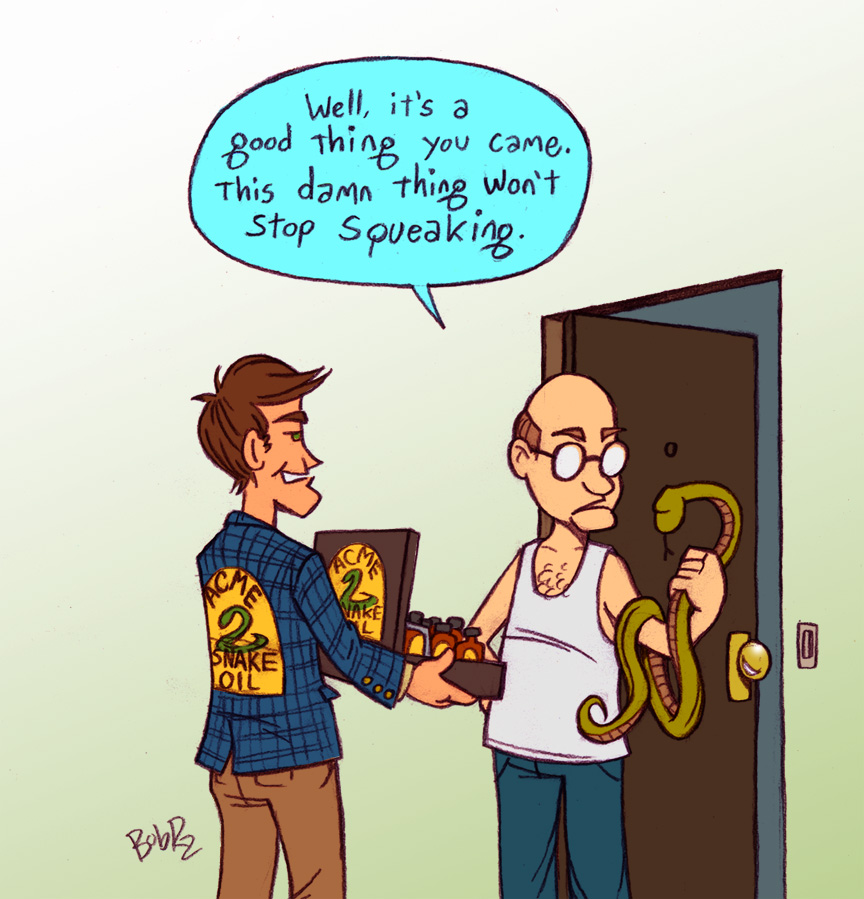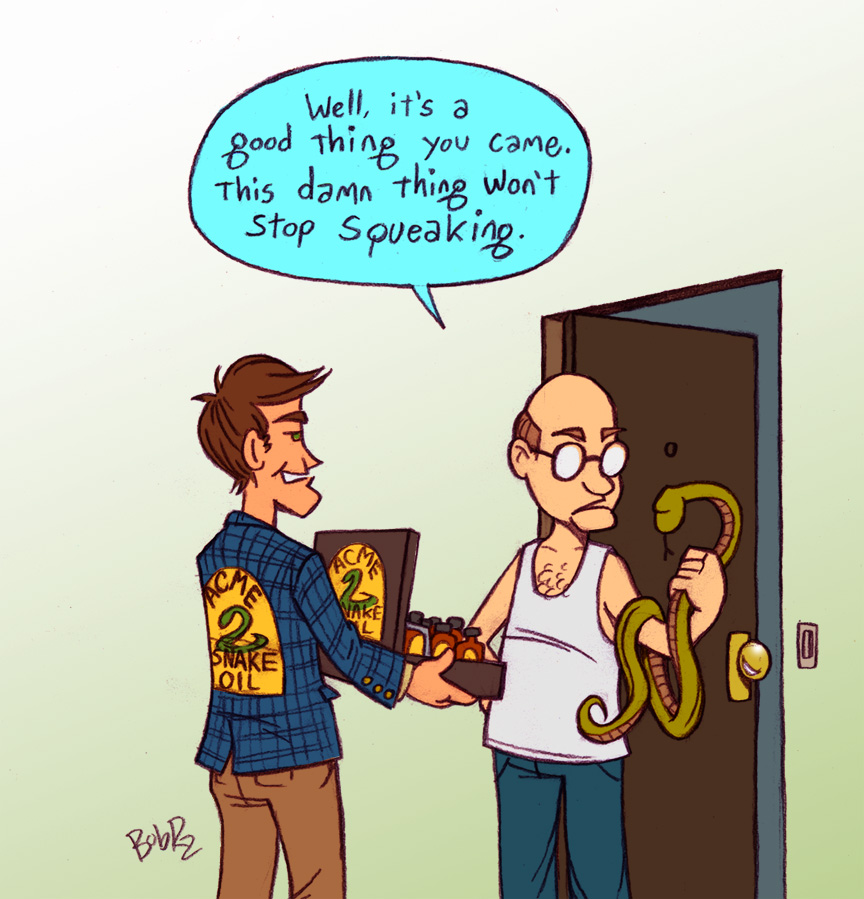 Watch
the moment i thought up this joke i noticed the strong Far Side flavor it had. i drew the comic accordingly, allowing hits of Larson's style to sneak in. once i finished the comic i decided not to share it with you folks right away. i chose to wait until the 14th, Gary Larson's birthday and then scan, color and share.

i drew this not long after "the affair," and i'm kinda surprised how much my style seems to have changed in such a short period of time. the differences might seem small to you guys but for me, the guy who has to stare at these things all the time, they seem big.

anyway, yeah. happy birthday, Gary Larson!






i wonder, should i count this as a fan comic? i usually think of those as using other folk's characters, not their flavor of humor.