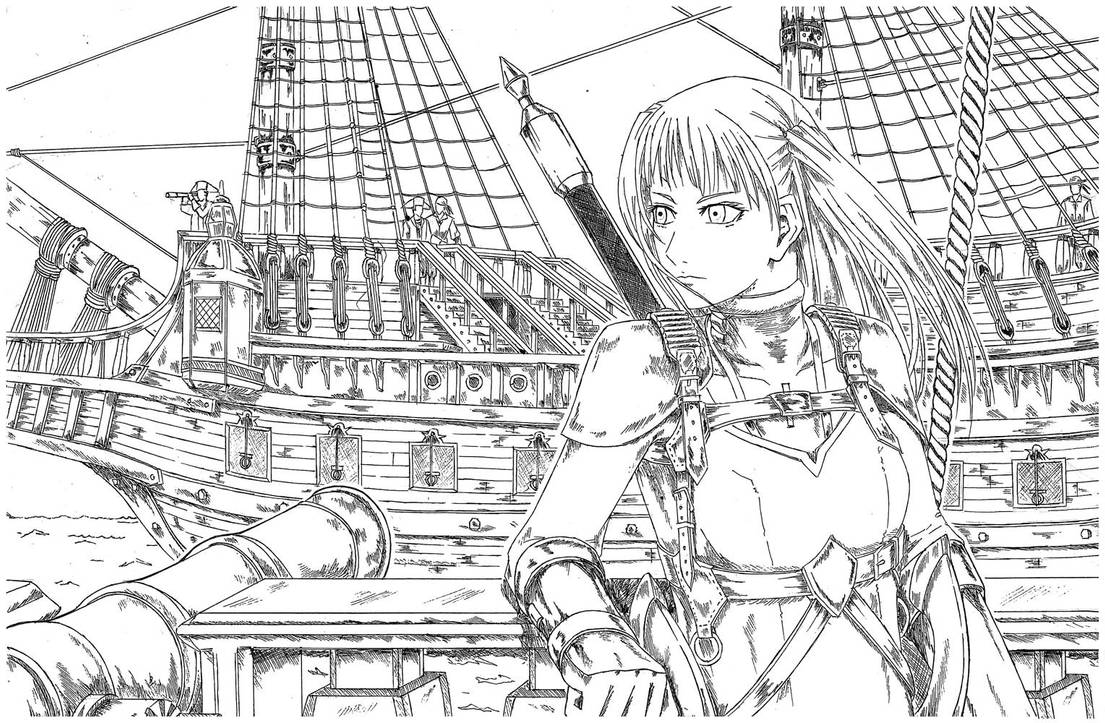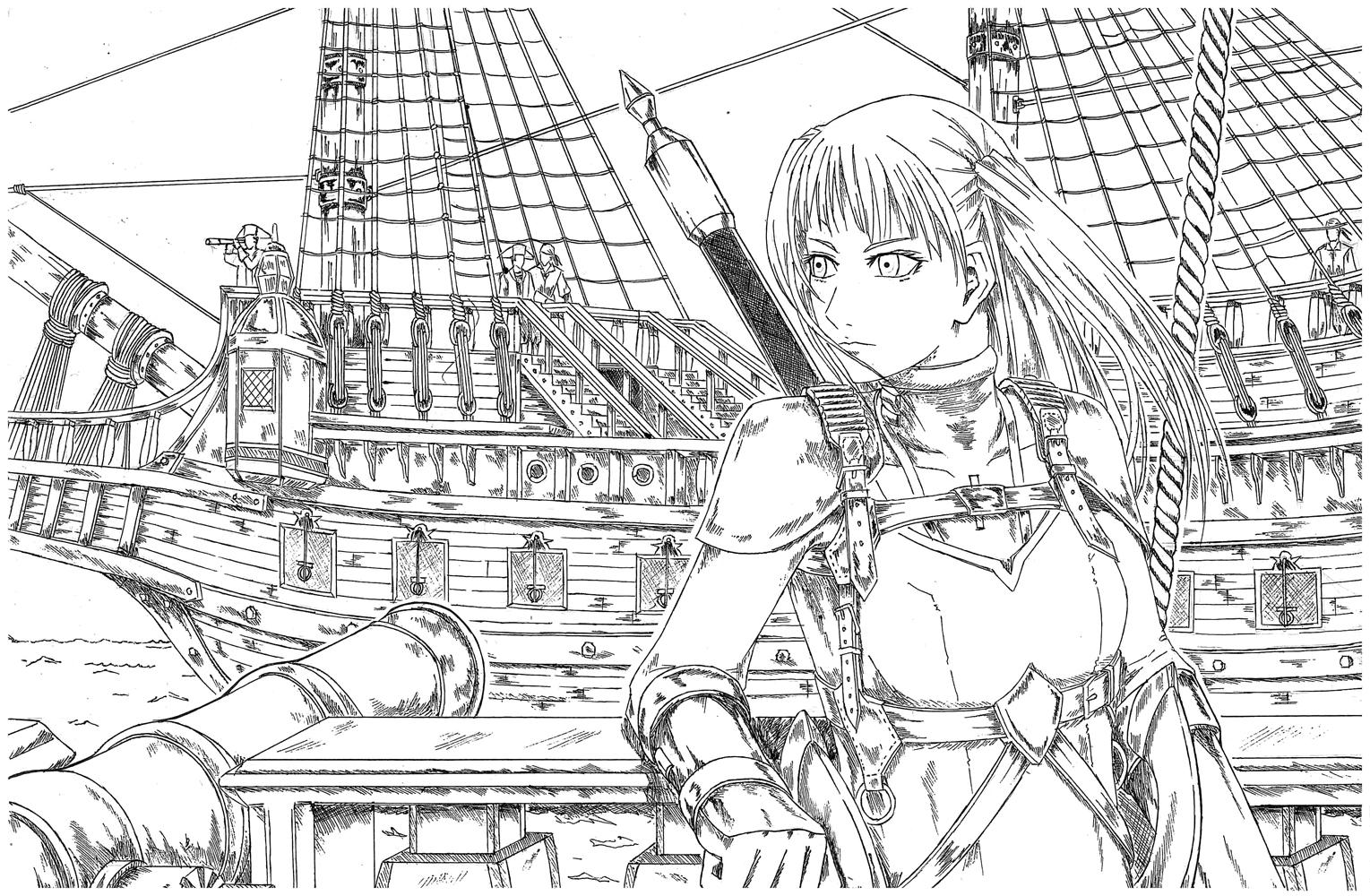 A requested artwork by

:. She is one of the secondary characters of the Claymore fanfiction, named "Phantom Miria Trilogy". Finally, the cleaned version!!!

In the fanfiction, "Phamtom miria Trilogy" (see my journals for the links of the fanfiction),
Dietrich, after the Organization fell, had took to high seas adventuring. This led her to be captured by the Alliance of Nations, the backers of the Organization. She was saved by the Alliance Royal Council's overthrow by Katarzyna Romanowa and the Allied Army. Romanowa proclaimed herself Empress of a new Romanow Empire, defeated dozens of rebellions and insurrections and took Dietrich on as an aide and later adopted to the Romanow Empire. The Romanow Empire eventually defeated the Dragonkin-led Grand Alliance and became the world's leading superpower.
The technology of the mainland in this era is far more advanced than than on the Isle of Toulouse. The rough equivalent technology is1550-1600 eras Western Europe, which saw gunpowder weapons and plate armor begin to render castles and longbows obsolete.
Thus why Dietrich is on a cannon-armed Galleon.
Katarzyna Romanowa's picture illustrations:
Dietrich then proved to be of great asset of the Empire and she is given position in the political affairs and has a closer ties with the Romanow Imperial family. She is given with the title of "Countess", and works directly at the Impress' orders.
As the artwork shows, Countess Dietrich Tuluzy was tasked to be the Representative of the Romanow Imperial Family, visiting and inspecting the military. At this point she is tasked to inspect the Imperial Navy, particularly witnessing a naval fight. She is on board the CSS Cesarski, a galleon hunting down pirates around the Ashen Isles. The captain of the warship she is on is Captain Ferrara. She got what she is tasked for, a naval battle.....their ship against a larger man'o war pirate ship.
Oh, btw, if you wonder why Dietrich got a family name "Tuluzy". Well, Dietrich got her name from being from Toulouse. It is spelled Tuluzy in the main tongue of the Romanow Empire. And since then she is named as Dietrich Tuluzy....could had been Dietricha Tuluzy actually, but well, Dietrich is way better sounding.

Dietrich is originally a canon character of Norihiro Yagi's manga, "Claymore".
Enjoy!