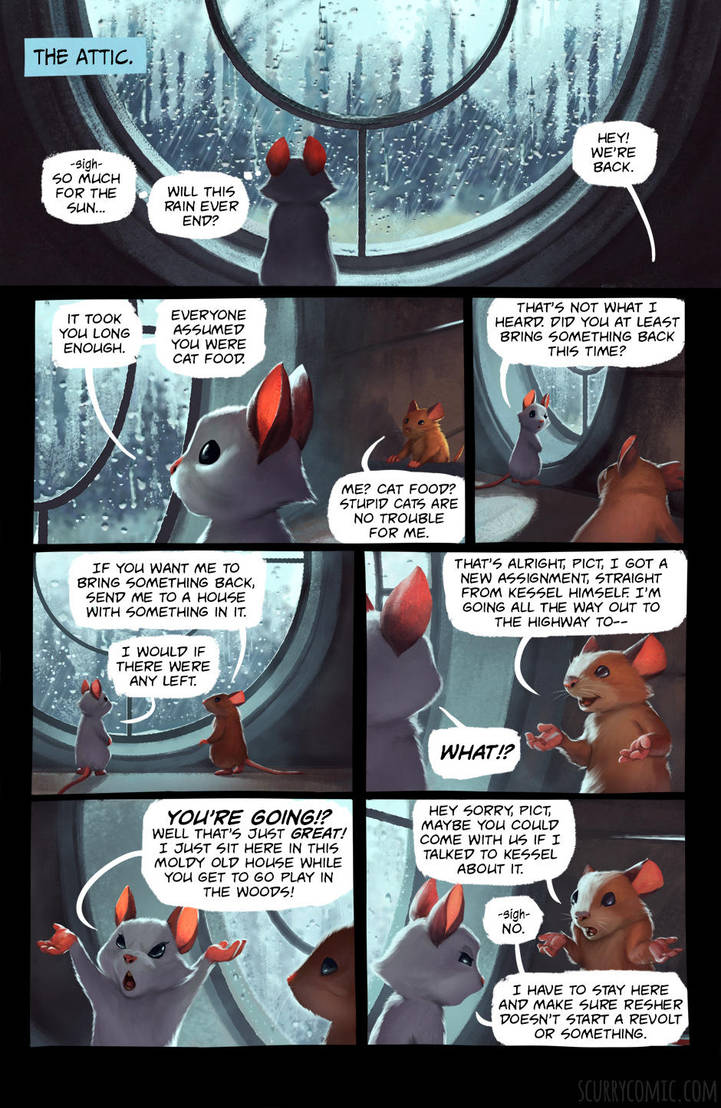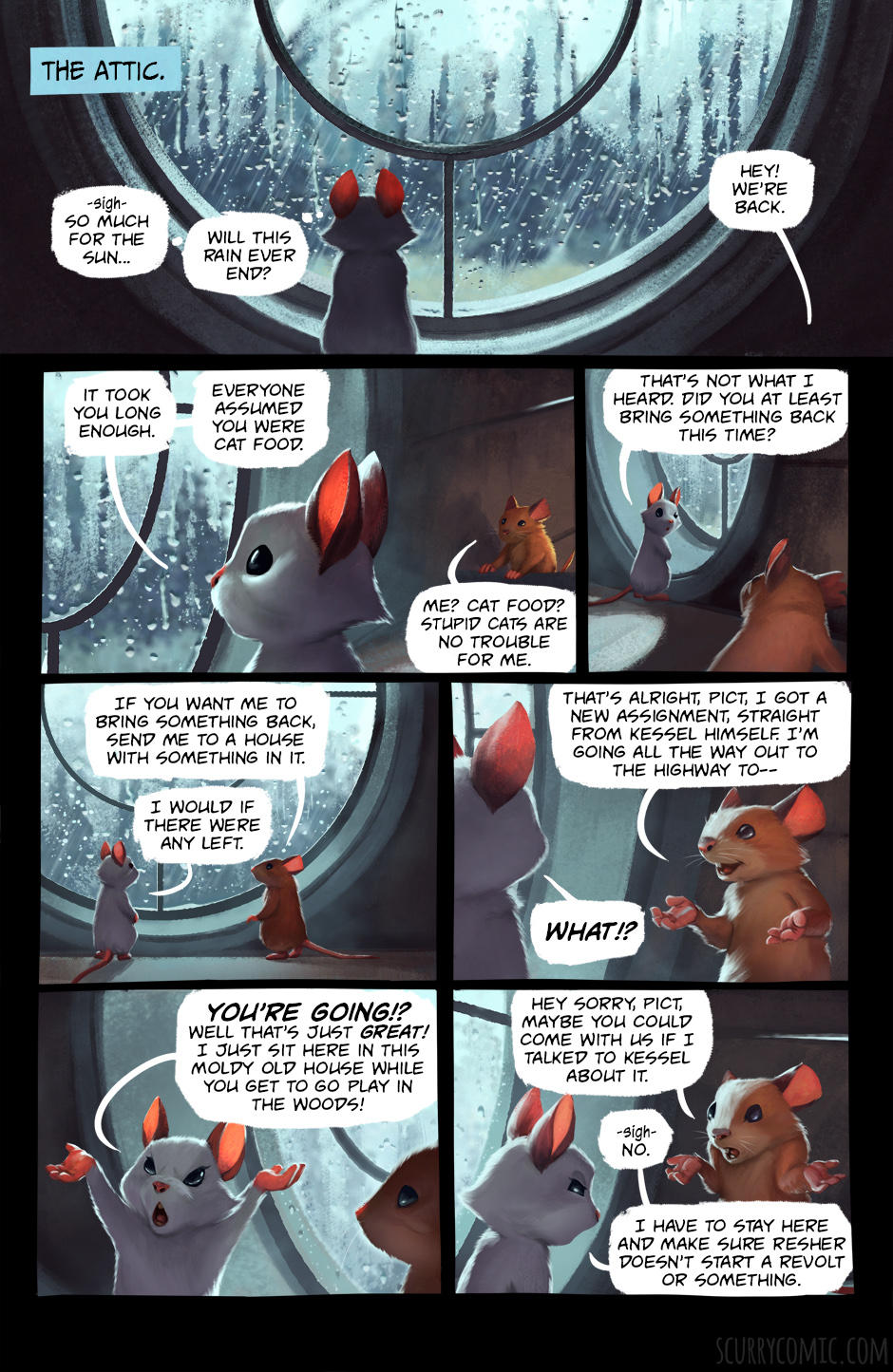 Kickstarter is live! Check it out! www.kickstarter.com/projects/m…

Thanks so much for the outpouring of support!


I had to get one Wix and Pict scene in there. I'll be posting three pages again this week. Told ya Part 2 was a bit wordy

This scene (3 pages) was fun to work on. The round window makes for a lot of interesting compositions, and there are tons of expressions going on.
More at www.scurrycomic.com
Daily Deviation
Given 2016-09-01