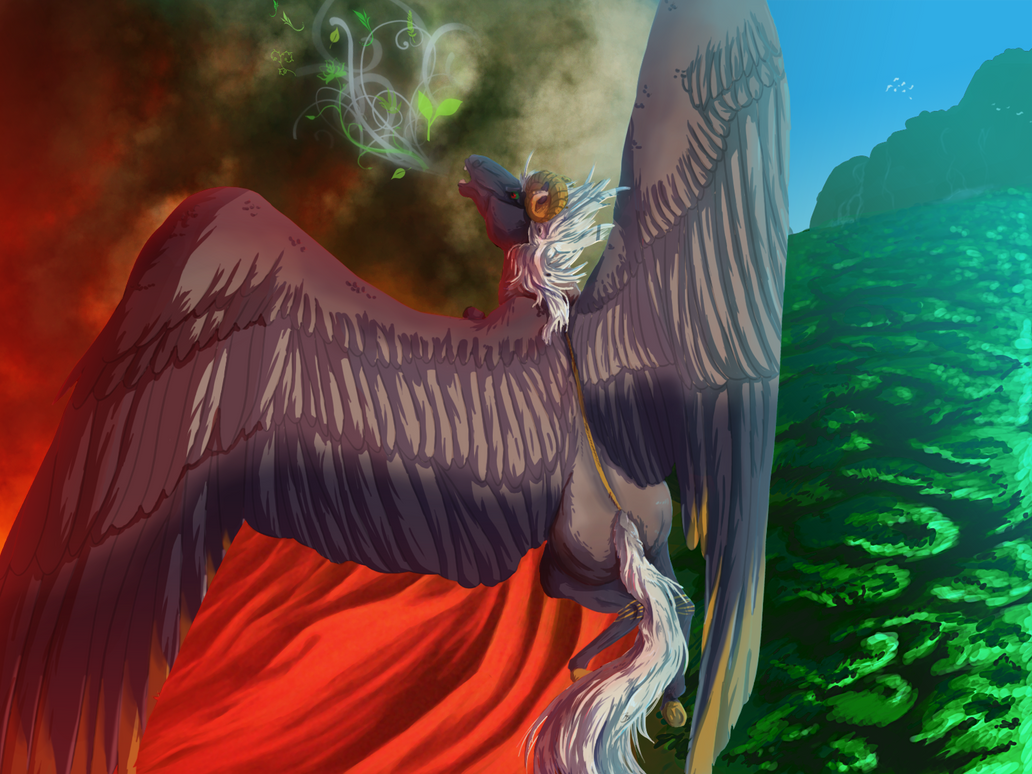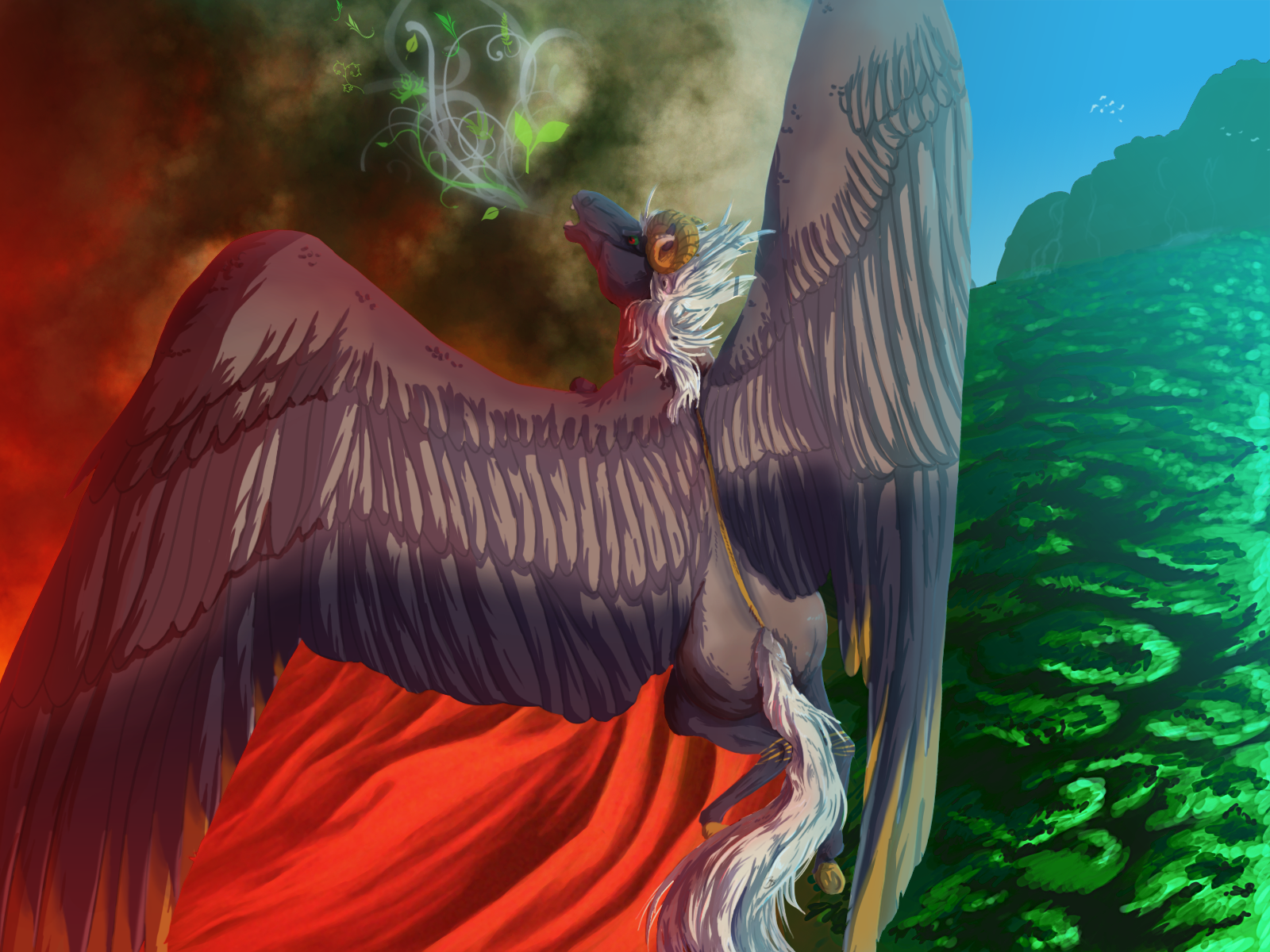 Watch
This character is Hototo, belonging to the wonderful

He is the earth god's son and will be taking the title Hototo the Earth Singer, so I thought this seemed fitting for him, especially as I started working on it around earth day ;D
You may recognize this from my Earthsinger WIPs in which it started as a rough sketch and I began painting it rather than, lining it like I usually do. Although I have been having a ton of fun with that image, I have hit a wall with it and only ever end up frustrated and defeated. So while I sort out some of those issues, because I will finish it, I wanted to give something to

since she has been very patient and I hate making people wait :[
This was really interesting to add lineart around something already painted. I thought it would be fast and easy... I was wrong.
edit: decided to add my lined and shaded version over the painted BG, doesn't look half bad!
I decided to do this because I don't think I will be able to paint the horse the way I want to, not right now, and so because I'm failing at the image I want so badly I keep getting frustrated. I need so much more work with lineless painting before I can try something this big and this finished I think, so until then time to practice on small pieces!