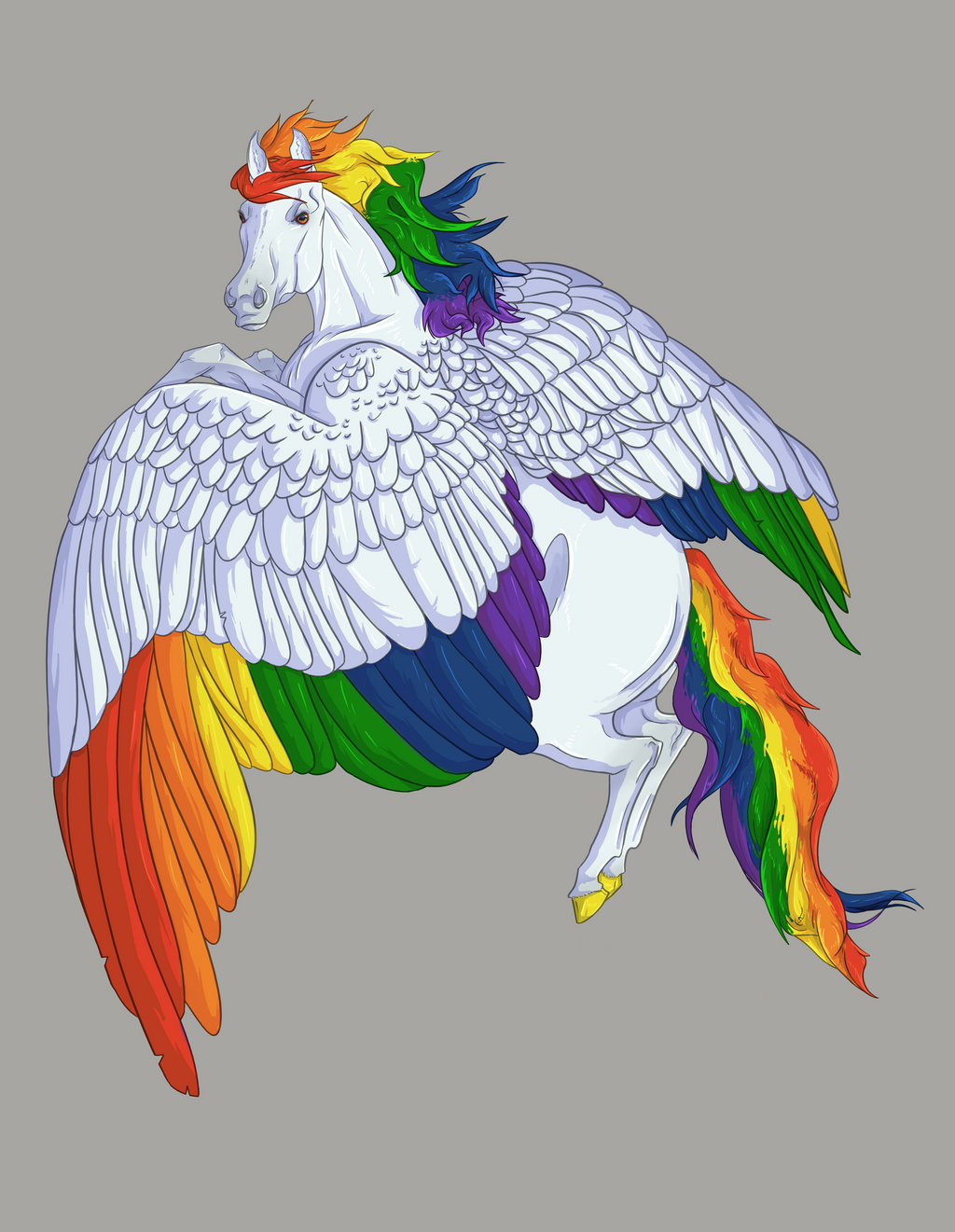 Watch
DONE!
This took a bit longer than expected (4 weeks longer to be exact) but I've finally finished up that wall sized horse for my work

My boss had seen my art before and rather last minute, prior to summer camp start, asked me if I would do a pegasus for the 'rainbow room'. It's one of our camp classrooms decorated with rainbow, sky and cloud colored streamers and has some paper birds and quickly painted on clouds. I said sure and took some photos of the room for perspective and color scheme, so I worked the pegasus around the idea of the room (otherwise I rather detest rainbow themes...) and tried to keep in mind it was to be bright, happy and for children.
This image is about half of the full size as it's 4968x6408 pixels, or 69x89 inches.
I took exact measurements of the wall space it was going into to make sure I kept my canvas accurate.
What's going to happen is this image will be printed out on something like poster board or cloth, the edges cut around, and then it'll be placed on the wall. I'd also like to hang rainbow streamers off the tail, get some feathers on parts of the wings and maybe put glitter on the hooves too!? Kids love to touch so textures would be fun

Overall happy with it. Need to work on some other projects now so I may not get to the two small, bird themed pegasus I was planning on doing for the adjacent wall in the room. Not enough time ;____;
Much thanks to

for helping me sort out a tasteful rainbow color scheme!
Various references looked at throughout for the horse and wings.