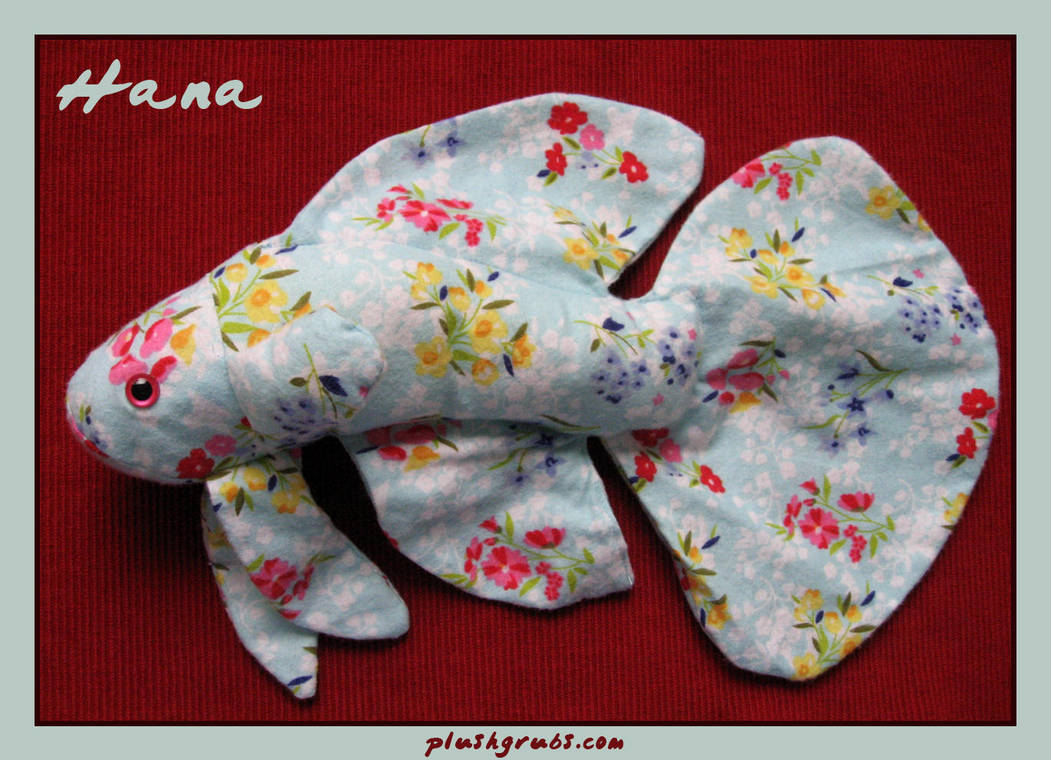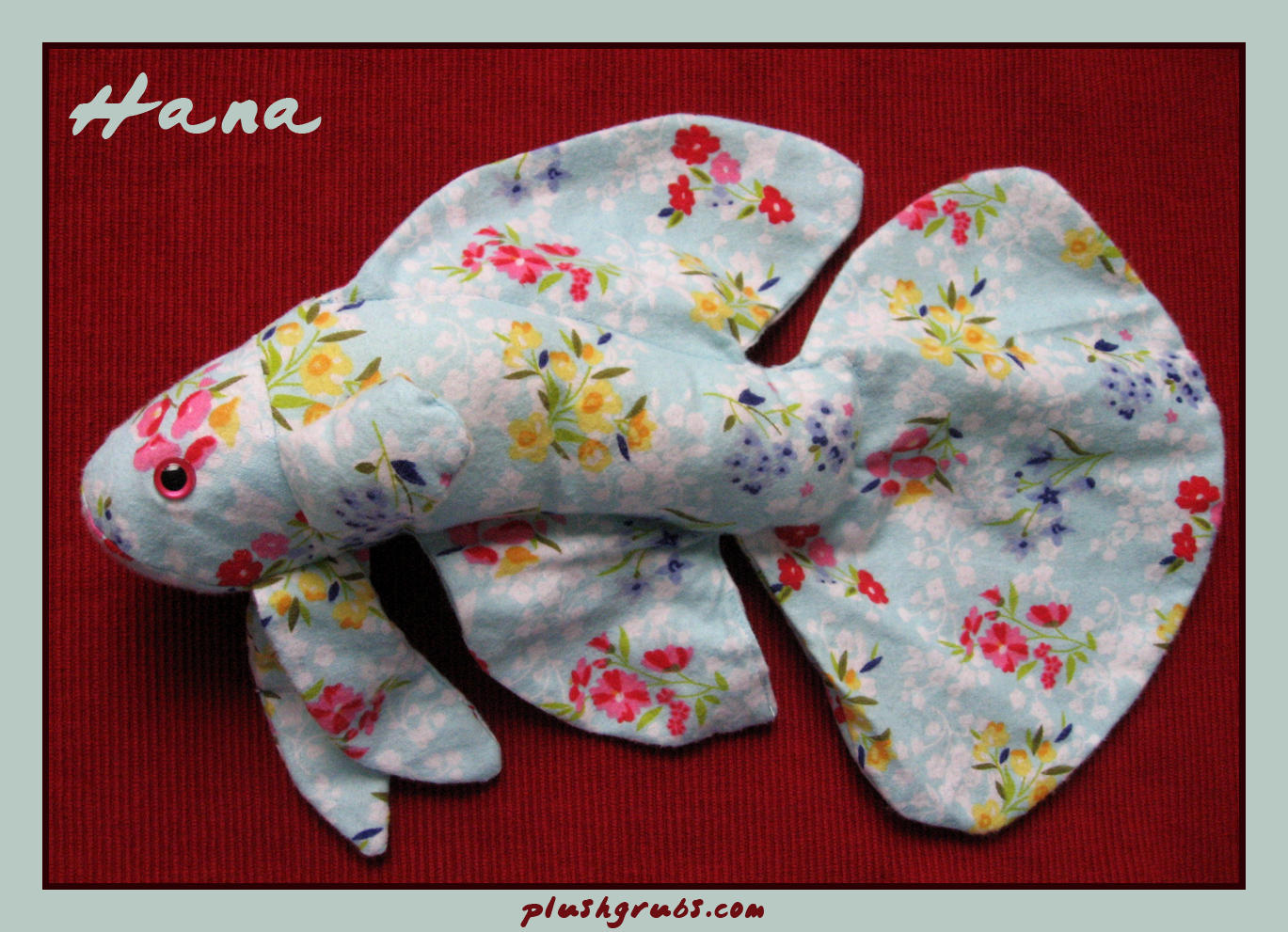 Watch
Sweet Hana is soft and adorable. (She's technically a male betta design, but the plush herself is a girl. Hope that makes sense.

)
You can get your own "blanket betta" from my Etsy shop!
[link]

OMG!!! its so cute ~

great job!
Reply

Cute

Its difficult working with cotton. and you did a good job.
Just curious, why did you name her Hana?
Reply

Thanks!

I named her Hana at the suggestion of someone who told me it meant "flower petal" in Japanese. I hope that's really the case, as I am not at all fluent in Japanese!

Reply

Oh, I didnt know it means flower petal. I asked because My name is Hanah and it means serenity or happiness in Arabic.
Reply