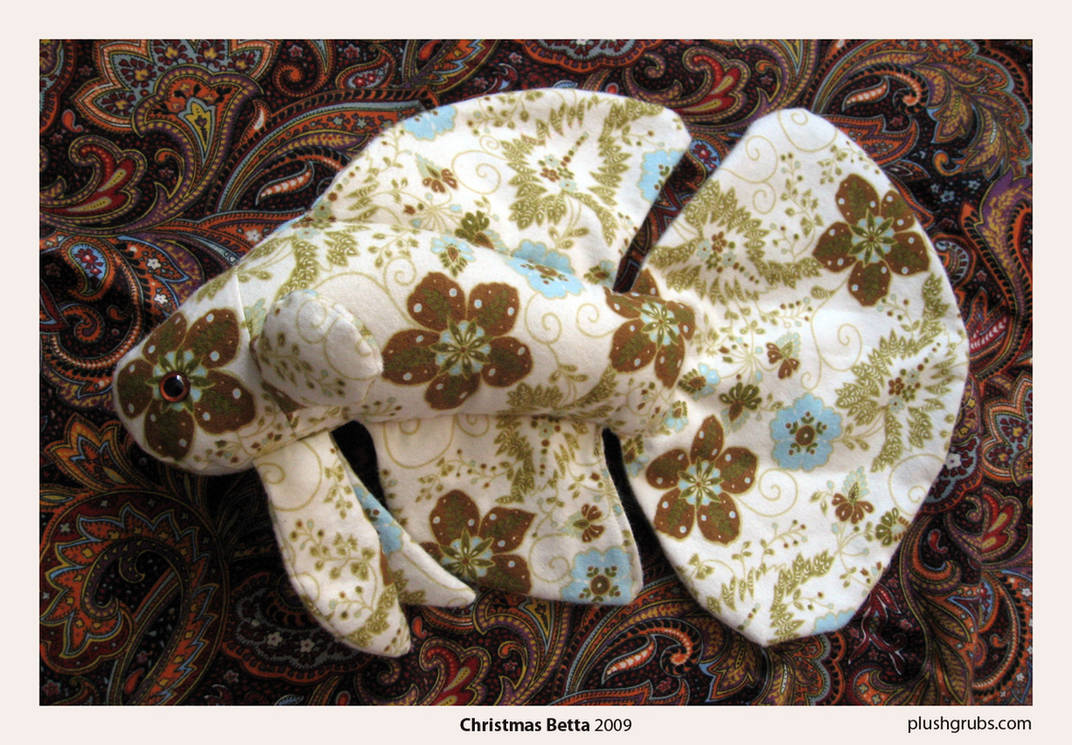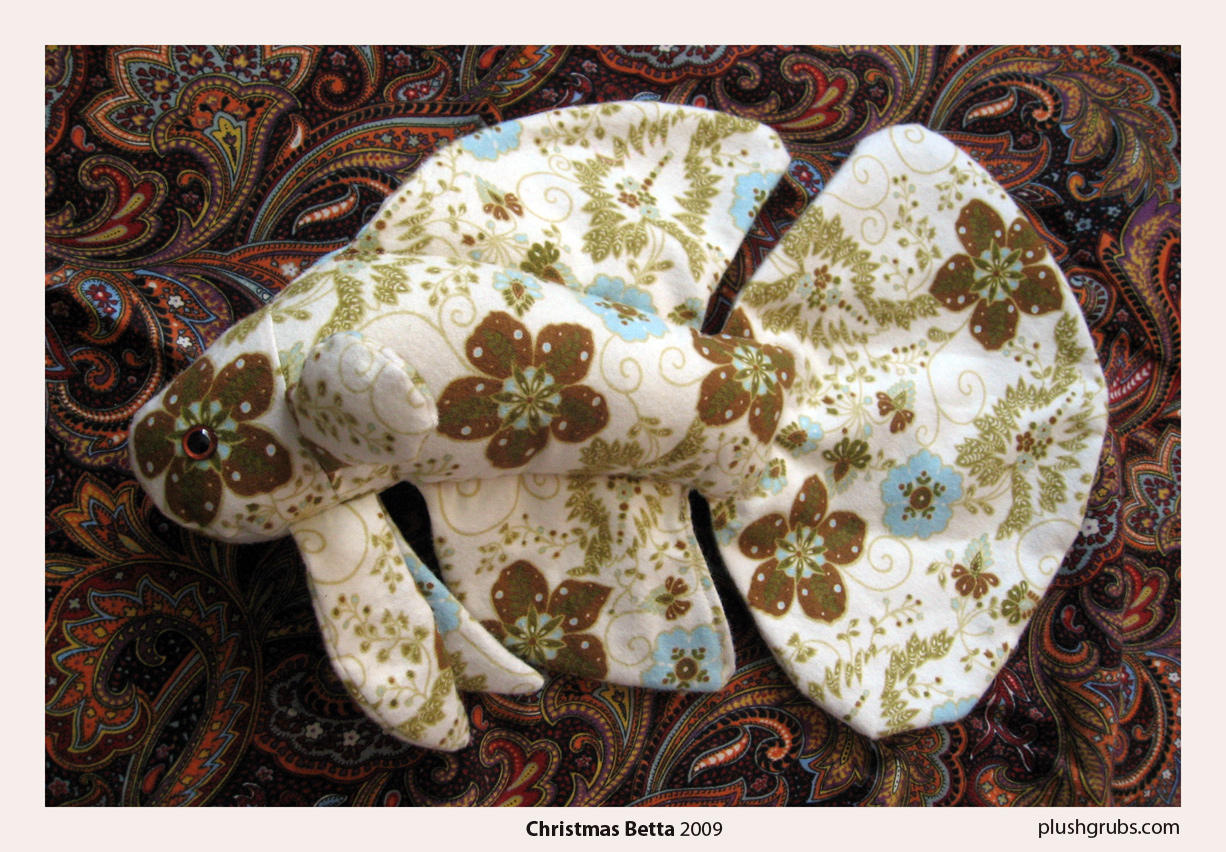 Watch
The blanket bettas wanted to get into the holiday spirit, too! Here's the first ever Christmas betta! (Yes, grubs, the bettas celebrate Christmas, too.

)
This betta does not have a name yet! Still trying to think of the perfect one.

I love this fabric - it has a really vintage feeling to it. It's probably not meant to be Christmas-specific, but it reminds me of old wintertime tablecloths/plates/etc from the 60s and 70s.