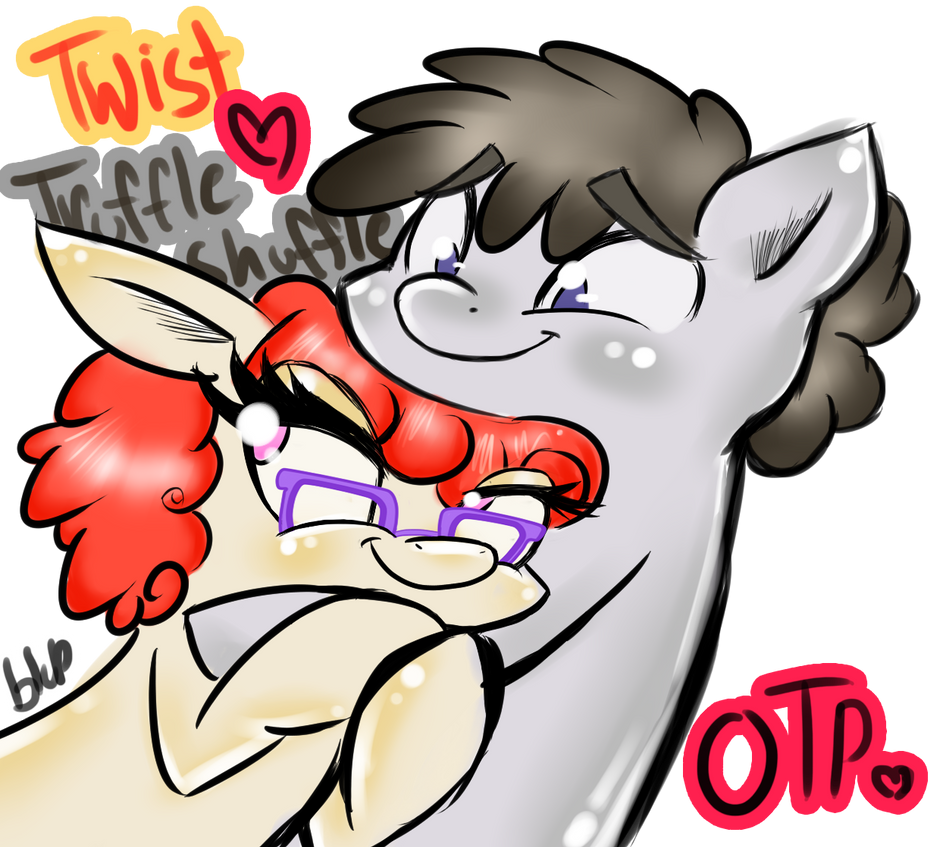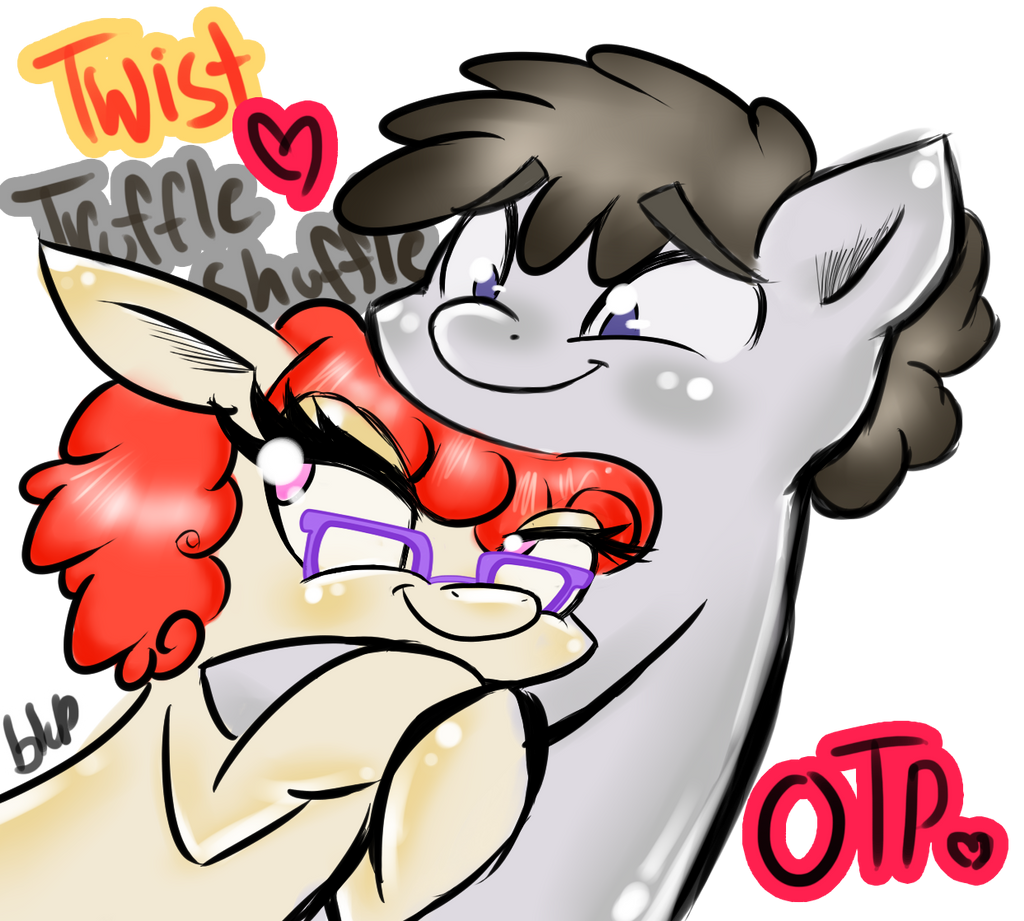 Watch
Doodle of my absolute #1 pony OTP before going to sleep~

Reply

I ship it!
This is so cute! <3
Reply

omg this is so cute ^u^ but doesn't that colt have a magical glandular problem XD
Reply

Cute couple, aren't they?

Reply

Oh, and never got around to saying how much I LOOOOVED this drawing, and not just for the pairing. Love the colors, and the lines, and the way their bodies squoosh together so nicely.
Reply

Why, thank youu!~
But I always appreciate just the fact that people comment on my art, not only compliments ;3
Reply

Loved the hug Truffle gave Twist in the Hearts and Hooves episode.
Reply

Me too! 'Twas soooo adowable...
Reply

Wish we could have seen Twist's reaction.
Reply

Yeah... And I wish there would have been more of these two in season 3...
Reply

Yeah. Instead, we had a lot more Diamond Tiara. And not the hilarious Jonah Jameson Diamond Tiara either, but the insufferable one. On the plus side, I did end up liking Babs Seed.
Reply

I agree! They put the mean rich girl everywhere they just can fit her...
But yeah, Babsy was pretty neat! I like her design and her personality ain't bad either~
Reply

Holy crap, these two need more fanart
Reply
Reply

Reply