Edit: DO NOT try discussing the theme anymore! I am sick and tired of keep explaining myself!
I don't want to talk about it anymore because it is useless. The creator gives a damn about what I said, more people agree and start fighting and more defenders are starting to hate. I DID NOT write this critique to start a war goddammit! It was my personal opinion/review of the "species"!
If you like Seafins then so be it! Leave me out of it, I have had it with this stuff!!
---
A/N: I usually don't do something like this but it really has bugged me a lot these past months. I don't want to ruin anyone's day, don't want to fight nor am I jealous or have bad intentions in any way. I just want to clear this out. This is just a neutral criticism about the species called "Seafins". This is my personal opinion. I do this to warn anyone who is considering buying a Seafin in the future.
---
Alright so, as you all know there are many many different pony species out there, created by fans and eventually having huge success thanks to their originality.
Creating your own species is fun and that way you can find more people who might be interested. But creating a unique species is not easy since there are already so many out there you need to compete with.
So how does one create a unique, original species and what mistakes can I do? In order to make an original species, you need to have a brilliant idea which hasn't been made before or is maybe inspired by something but different in some ways.
I want to introduce you the Seafins, an "original pony species" created by Jahpan and tell you some things about it, which personally really bothered me and explain you what's so bad about it.

First of all, everyone who thinks that the Seafins are an original pony species should be ashamed of themselves. They are NOT original in the least bit and are just basically a ripped of version of the already existing Seapony species which you can find all around the internet.
Creating a water themed pony species is indeed difficult since you don't have many possibilities to define your creations since all of them have to own certain fish parts to navigate through water. But the Seafins shocked me the most of them all.
Don't get me wrong, I like how much effort they put into the design of the group's front page and all but the species itself is just garbage.
And here are a few reasons why Seafins don't count as an original species in the first place:
Seafins and Seaponies are the same
I am sure many people already have said the same but Seafins look
EXACTLY
like Seaponies.
The traits are so unoriginal that the species isn't even worth being called a species, and it should never be a "closed species" at all!
The traits are the same like from the Seaponies with
no
original content which could possibly make the Seafins unique and different from the normal Seaponies. You could literally create a Seapony which looks just like a Seafin and no one could blame you for it since you intended to create a Seapony. Just look at the species guide:

-> No special traits in the design, all the traits are ripped off the already exsiting Seaponies. Having "natural colors" as a trait isn't working either and the whole species seems lazily copied and not well enough thought through.
And if you tell me that the traits are unique enough, have a look at this: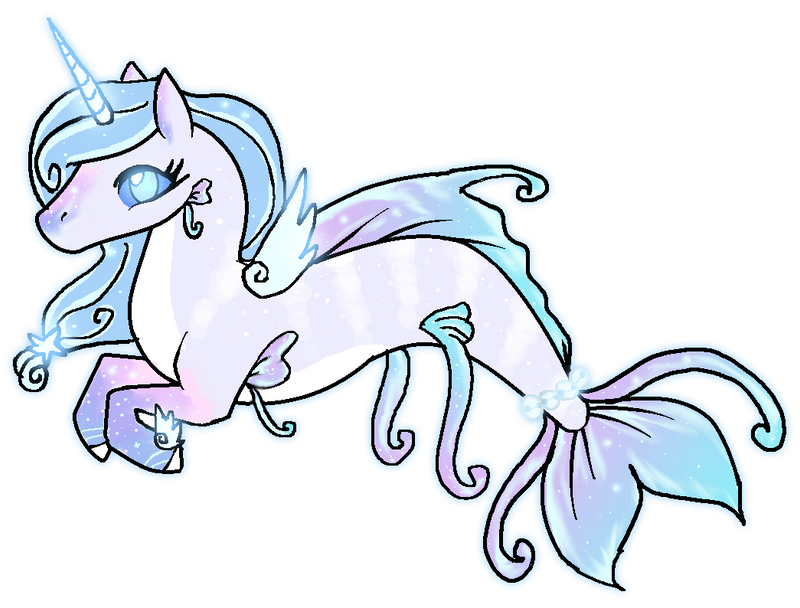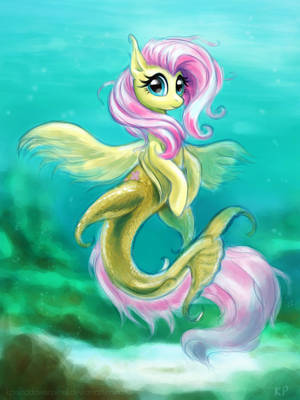 Can you tell me the difference between Seafin and Seapony?

(The only difference is the art style.)
Probably not since Seafins don't have any special traits to make them different from the Seaponies in the first place.
But what makes the whole species seem lazy is that the creator gave literally just a small crap about creating one trait to make them different. It is an absolute ridicilously made trait with no real reason behind it- the magical "charm on their tail".
Claiming "magic" as a trait is bad.
Not only because magic is a terrible way to create a trait of, it just has no point at all for this species except of "keeping them calm and once it is removed, they're turning into wild beasts".
That is not a trait.
It's not unique in the least bit.
The gradient stuff in their fins is okay, but other than that, Seafins have no special traits. And anyone could literally create one themselves without paying anything when they simply just create their own Seapony with accessories around their tail, a color gradient in their fins and that's it. No need to pay for a MYO, custom or adopt.
---
"Seafins are based of the magical creature named hippocampus"
Yeah.. like I said, creating a pony species inspired by water creatures is hella difficult since you don't have any more options to make them unique.
And to say that Seafins are based of a hippocampus is just a lazy excuse for the species being so plain the same like the Seaponies.

In fact, even Seaponies are based of that magical creature too so this does not count as a reason why the Seafins are different than Seaponies.
In conclusion...
to not make this journal even longer, I am just gonna say, Seafins are no original species. Not at all.
No one should ever, ever, ever buy an adopt since you could simply desiging one for yourself instead by using Seaponies.
That the Seafins are a "closed species" is absolutely ridicilous since they are not special in their design at all and the creator is making money with an idea which already exsists.
That's just awful and desperate.
If you wanna see good original species, have a look at

or

because those species are well thought through, have an original concept design and are so magically unique and different in so many ways so that it is waaay much more worth it to spend money on!
Don't ever support the Seafins. They're not worth it.
I am disappointed that so many people are so blind and think they're unique. It's a RIP-OFF. If you think the same, help me to spread the word and share this journal so that everyone can see it!
Again, I don't do this to hurt anyone, to hate or any other mean reason. My plan is it to convince them that they HAVE TO find a way to make their species original if they wanna keep it. It can't stay like this.
Here are a few next explanations after I had a little chat with the creator.
Hippocampus are still used as an excuse. It appears that they don't understand that Hippocampus is just the description of a creature who's half horse half fish. Seaponies are half horse half fish too so they are basically the same. They also tried to defend theirselves with the whole "MLP is also not a unique and just ponies with a tattoo on the butt"- MLP is in fact not unique in the least bit since they're NO SPECIES but a TV SHOW ABOUT PONIES. You can't compare a pony species with a TV Show style.
Seaponies is basically another name for Hippocampus and with that the basic big term for ponies underwater.
If you wanna make an original species inspired by those waterponies, you HAVE TO find a good and unique trait to make them different than from casual Seaponies/Hippocampus.
Their species is not - and I repeat - not unique since they are only Seaponies/Hippocampus with backstory. You can't define a new species just because they're different in their behavior. As an example: I wanna create a new closed cat species, but I keep the design from normal usual cats and just add something to the backstory like "they don't purr and have white whiskers. A magical earring keeps them being active, without them they would just sleep".
Is that a new original species? No. You can use backstories like that for character design but not for a species.
>Using the term "seaponies" can indeed make one think about MLP, still is MLP not a way to compare the species with though. The coloring traits in the species are NOT unique. They are not special enough to define and make the species different to be count as a species in the first place. And yes, I am indeed looking for more in a species than just an added backstory for an already exsiting species.
In order to make an original species, you need IDEAS how to make your species unique.
If you simply copy the design from another species and add the story to it, you're stealing an already exsiting idea and that's theft,
plagiarism
.
What makes me really disappointed is that the creator does not understand what I am trying to say. The "traits" they are NOT ENOUGH for Seafins to be an own original species but they simply don't want to believe me.
Like I said, I don't have any bad intentions with this, I am doing this to help improving the species and to update it!
Jahpan, if you read this, I am serious, your species
NEEDS TO BE UPDATED
with newer unique traits!
Pyrlafins
prooved that it is possible to create an original seapony/hippocampus inspired species.
And most of all, I am not the only one who thinks your species is not special enough! I don't want to hurt you or make your
"
species" bad, I just want to help.