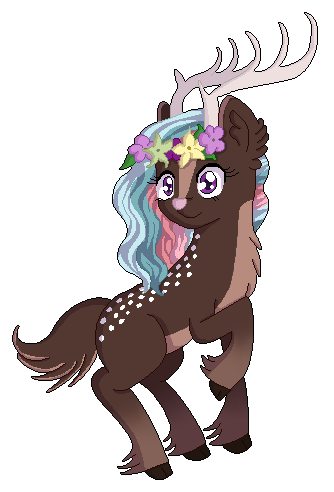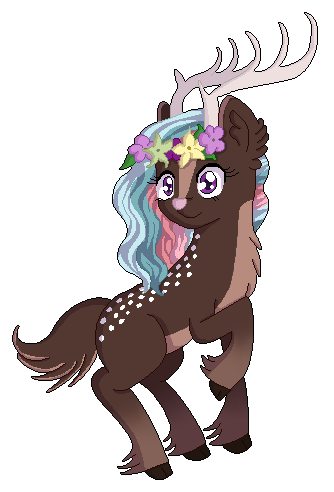 Another character I adopted from
FerusSpiritus
Here is the original reference sheet:
sta.sh/0bh841rz972
Veilchen is my one and only deer character!
I always wanted to have a deer pony oc... ;v;
And Veilchen is just adorable, isn't she??
This sketch was very very old and it even contained my - more or less - old art style.

Her name is German by the way. c:
Hope you like her! <3
Character Design (c)
FerusSpiritus
Veilchen + art (c) me (
Blumydia
)