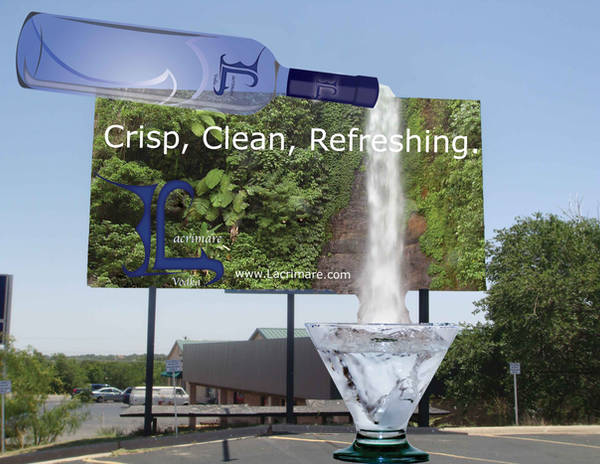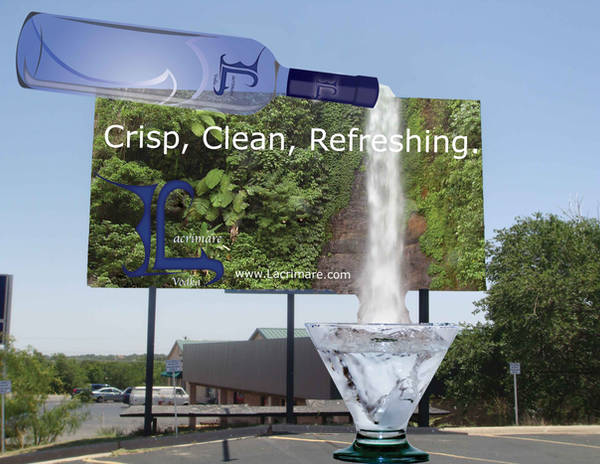 Watch
I designed a series of different advertisements for a product in Advertising Design! I was required to create a product, which I made up a vodka called Lacrimare. This particular advertisement is supposed to show the product as if it were on an actual billboard! This ad. was designed in Photoshop.

whoa...i found this indirectly (as in didn't search it here on dA) and thought it was real! Good job!
Reply

Wow...

That's awesome! Thanks for the comment! I appreciate you taking the time to find me and let me know!
Reply

nice concept, but isnt it too expensive for this product ad materials?
Reply