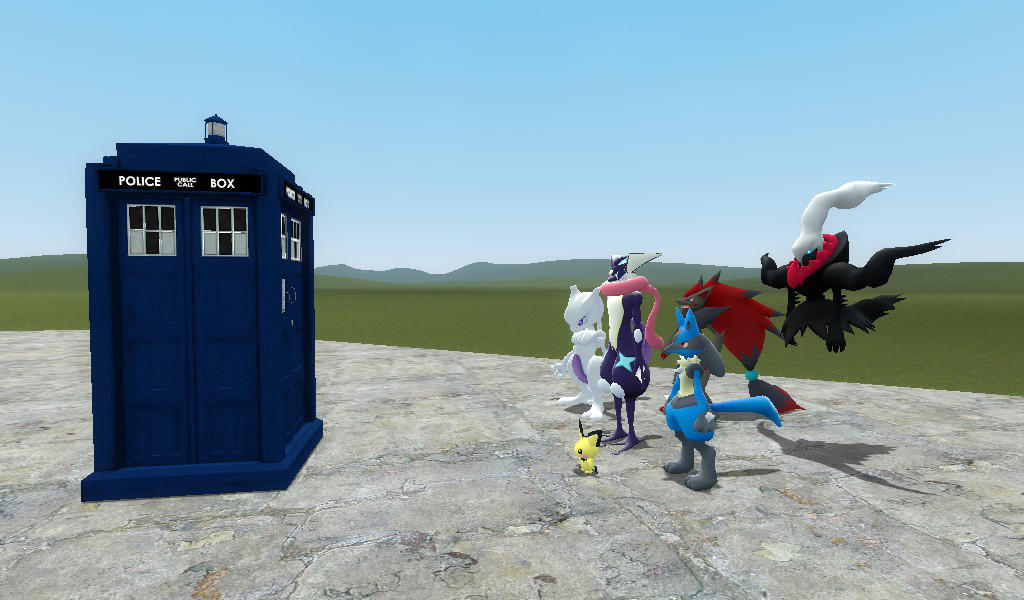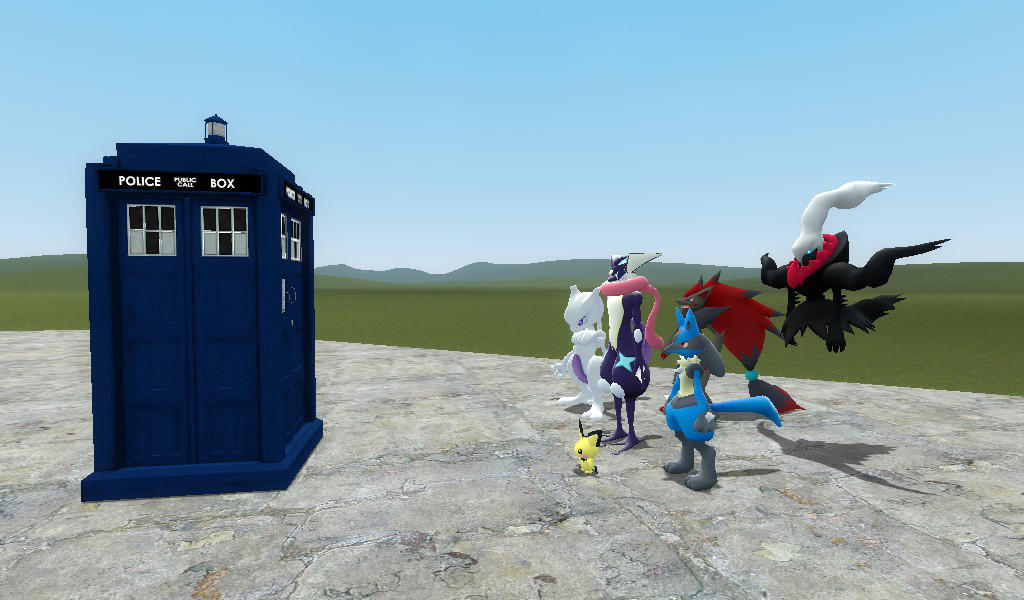 Watch
Pichu: what is that thing?!?!
Mewtwo: I believe the humans calls it a tardis..
Lucario: Hmm.. i heard of it they say you can go to other worlds or something like that.
Zoroark: so um..what we do guys?
Greninja: well if what lucario say is truth let go on a joy ride

Pichu: yay

mewtwo: do you even know how to get in there..
Pichu: no...
Darkrai: leave that to me =w=
LOlZ part 2 for the tardis ride now we know where it end up but what happen to the other joy rider o.o lolz
all done garry's mod .3.