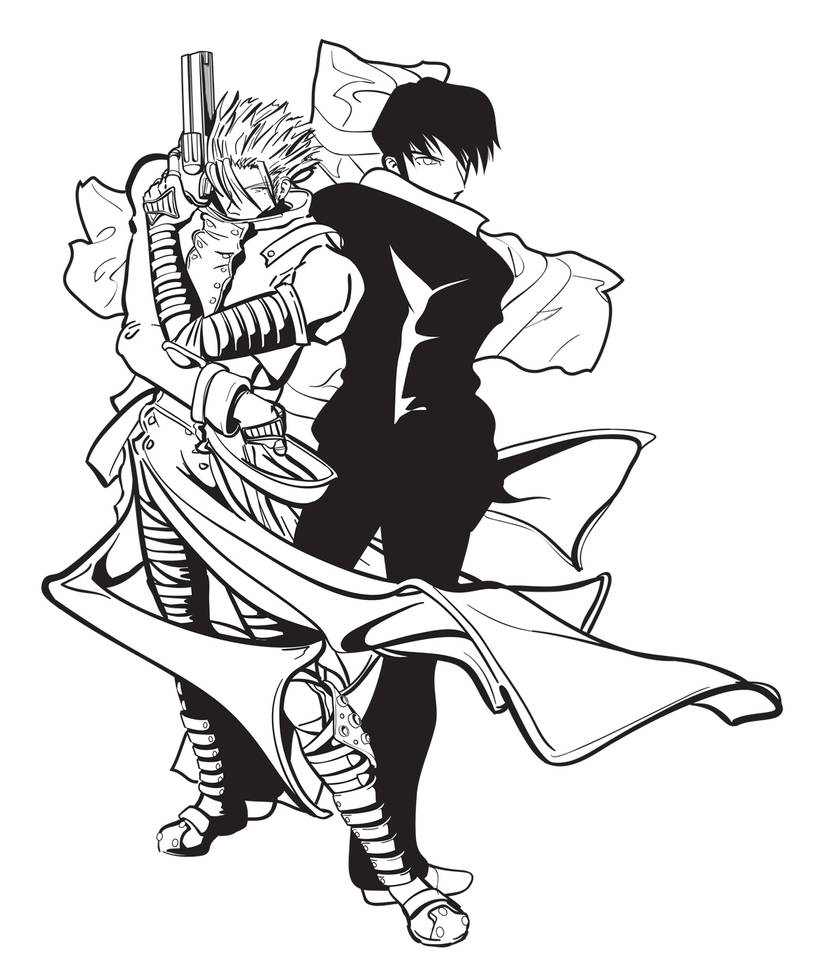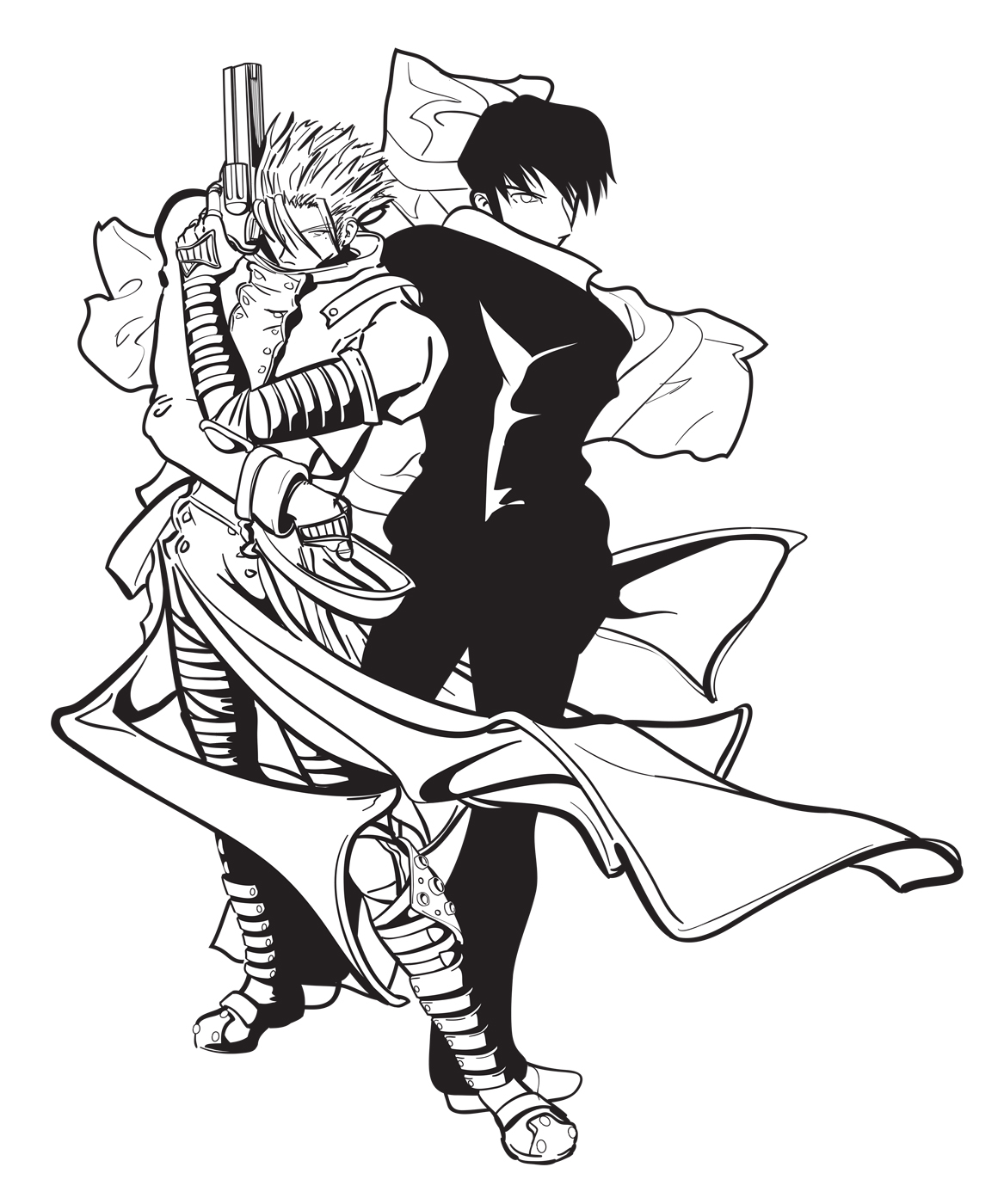 Watch
You know what's cool? Pure contrast. Those chunky blocked-in areas of black. The really dramatic shadows.
I was thinking I'd like to try something along those lines when I stumbled across a Trigun fanart while I was browsing DA. This reminded me 1: how much I liked Trigun and 2: how cool Wolfwood's character design is. Doing that solid black, though, seemed like it'd be too basic, so I added Vash in with him, which...well, he gave me a workout.
Basically this is just practice, but it did help me get a better feel for how ink can be used as an active part of a picture rather than just lines. It also forced me to commit to contrast. I tend to wuss out on that.
I tried to get a touch of downward perspective on this, instead of the flat POV I usually do. Not sure whether that worked out or not. I've been staring at this too long to tell anymore.
Edit: Awwwwwwh, my sister colored it for me!
[link]
Freakin' awesome!

Very cool! You captured both of them very well

Reply

Yay, thank you! This one was actually in the way of practice. I want to do a second picture where they're actually doing something.

Trigun is out of fashion; there's not enough new stuff out there for it these days.
Reply

Oh right, critique. My only suggestion is that the lines of Wolfwood's cross look a little too thick to me. It's a bit of a distraction compared to the characters themselves. Otherwise it looks really good. I like the flow of the lines and the stark black and white of it. Nice job.

Reply

I was wondering about that, actually. I can drop the lines of the cross down a bit. You'll have the line art in a few minutes.
Reply

Why didn't you tell me this was done?! Give me the line art pronto!

Reply

Reply