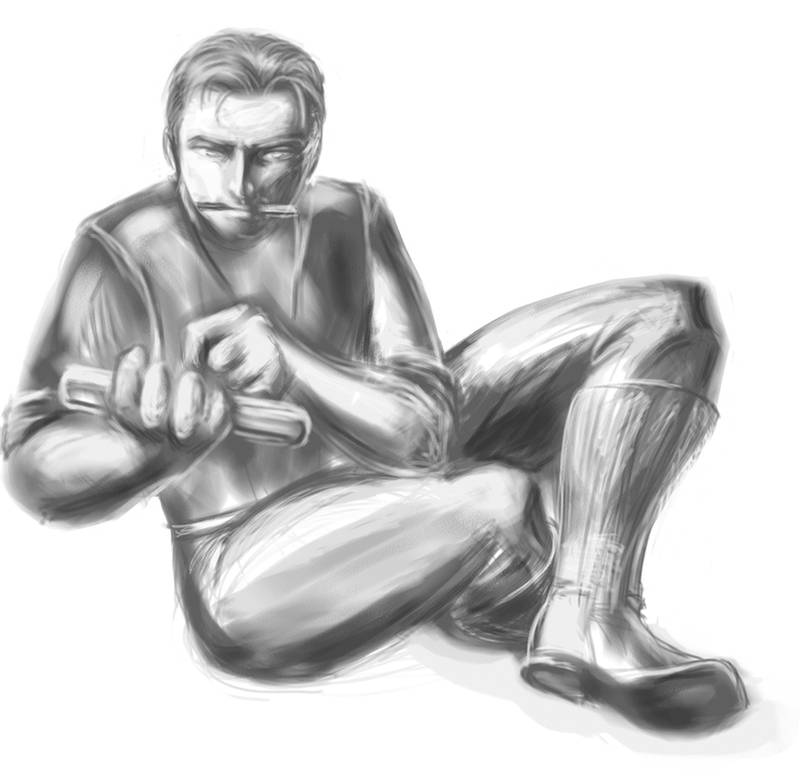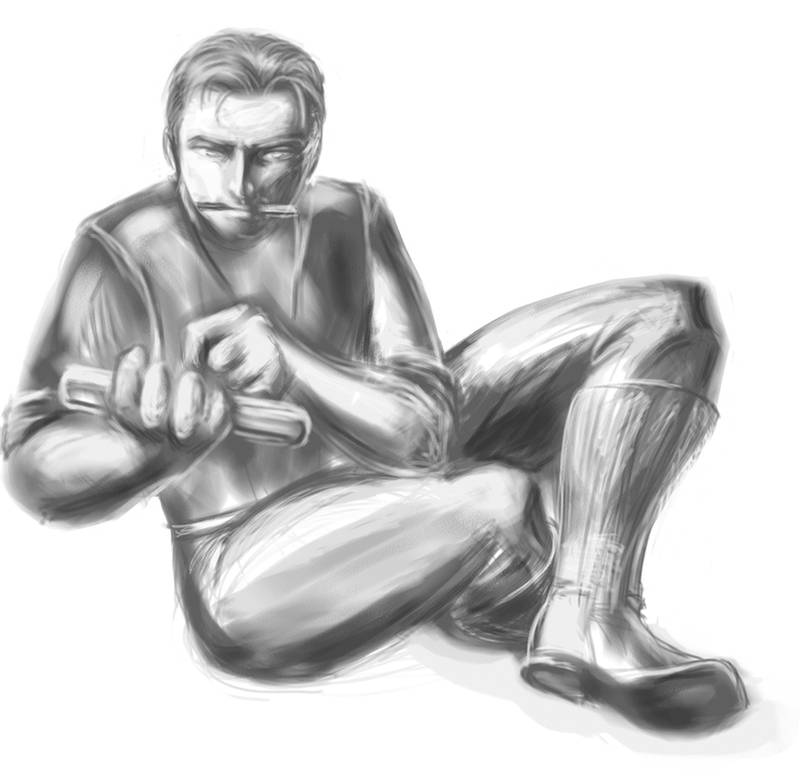 I wanted to practice more of the charcoal type thing, so I did this. Originally, I planned to be much more detailed about it, but then I decided I'd rather go simple and sloppy, so now he's basically a sketch.
An attempt at doing
[link]
again, but in his element. Didn't so much come out looking like him, though, so we can pretend it's just a random picture.

I really like the effect you are getting with the darks and lights here. Are you using 'digital' charcoal or the real stuff? I always make such a mess with charcoal pencils/sticks.
Reply

Digital charcoal. I love playing with the real stuff, but it's terribly messy and around here, I don't have a convenient place to do so.
Reply

Digital charcoal is much less mess than the RL thing. I tended to leave carbon-fingerprints on the art, desk, clothing...
Reply

Love the expression on his face!
Reply