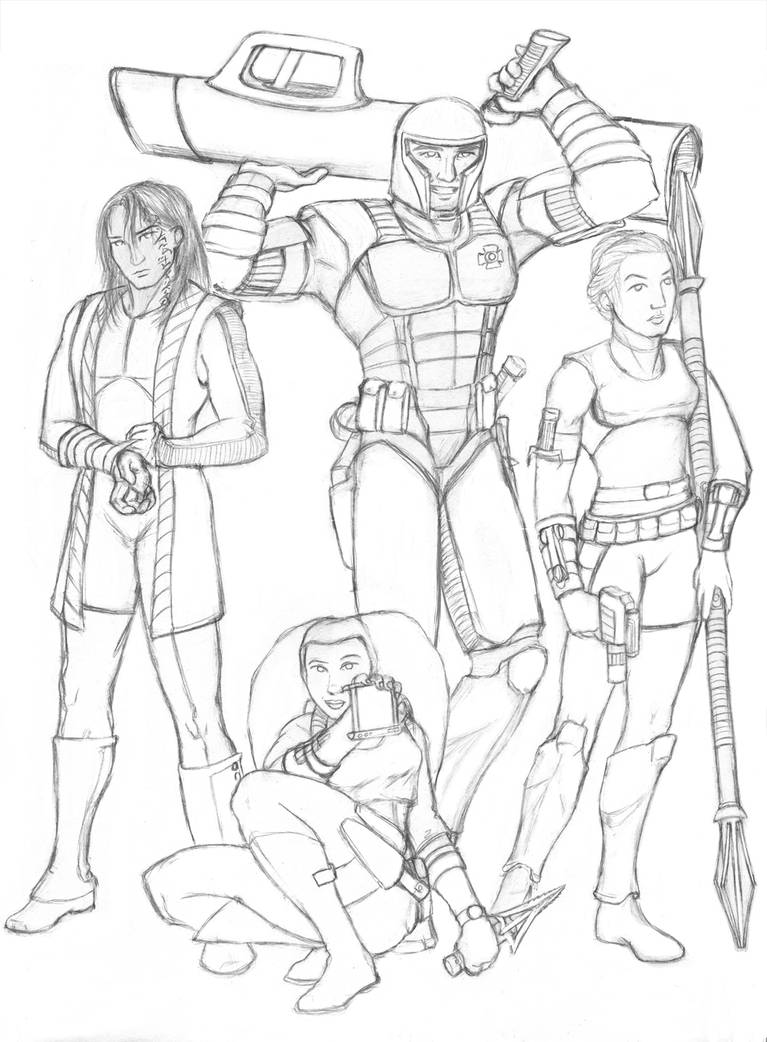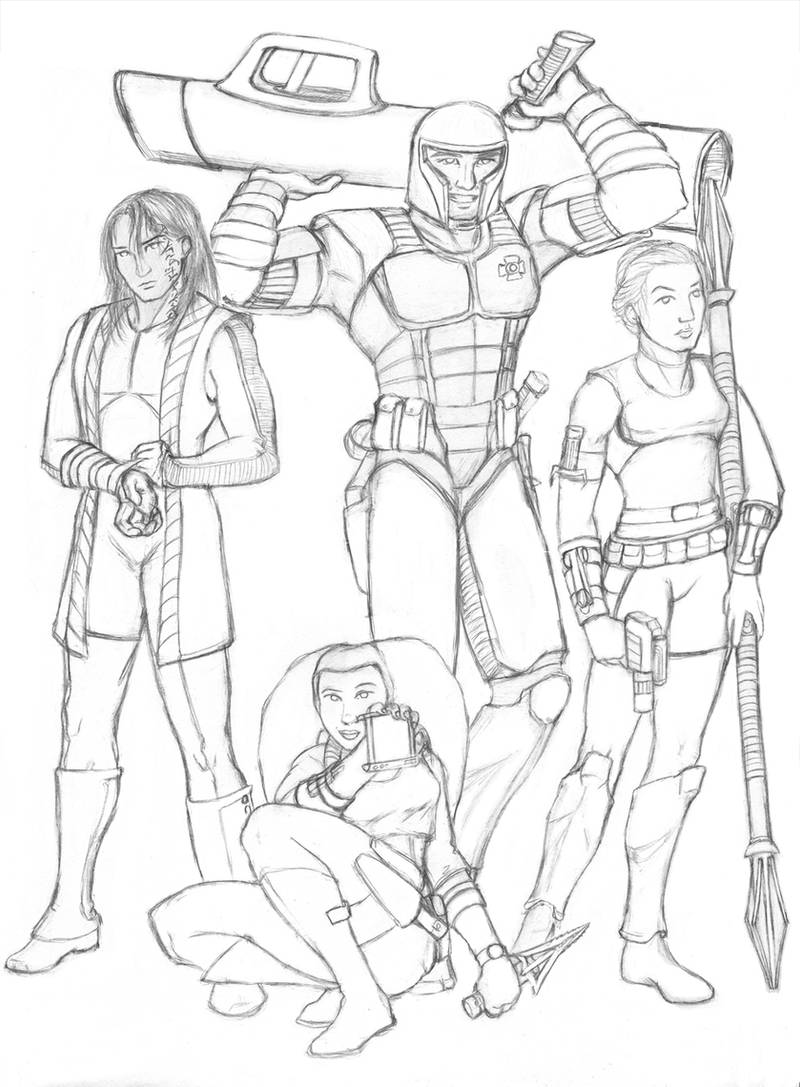 Watch
Since I did the three Jedi from our Star Wars game a little while back (
[link]
), I figured I'd draw the non-Jedi in the group. From left to right are Kedrihm'Val (my Force Adept, I've drawn him before), Oola (the Twilek tech-girl), Z (the monster of a bounty hunter in the back), and Onna, the diplomat. Technically, she's an NPC, but she owns the group's ship and travels with them most of the time, so she counts as one of the gang.
I mostly wanted to do this because I wanted to finally draw Z, and I figured doing a companion group-shot would be kind of cool. Not sure whether I'll color this one or not.

Nice work! Groups are difficult to make look good, and I like this shot of your gang. Val looks almost as if he has Japanese hiragana for tattoos, and Z looks scarily healthy. Is he a clone, or just a big guy?
Reply

Z is just a monster of a man. "Scarily healthy" is an excellent way of putting it. And I'm happy to know how the tattoos took you, as that was pretty much how I was hoping they'd strike people.

Reply