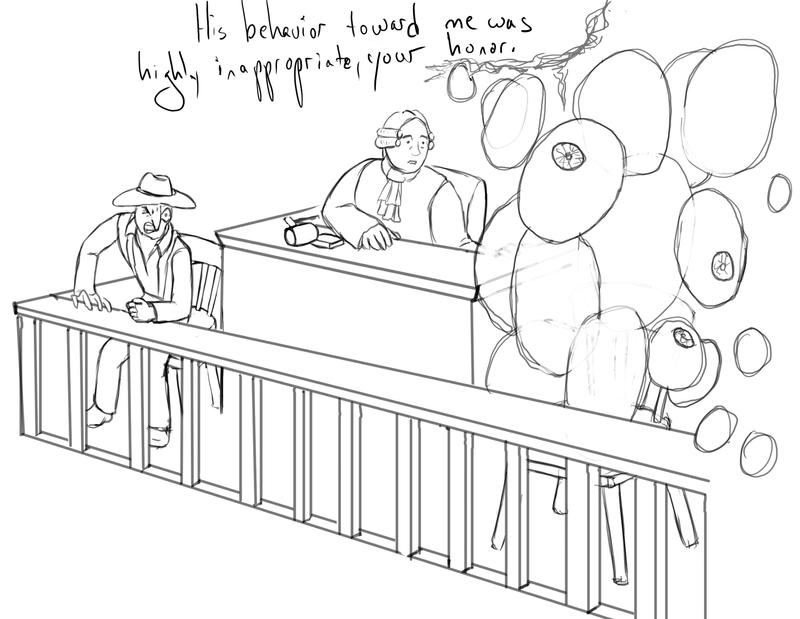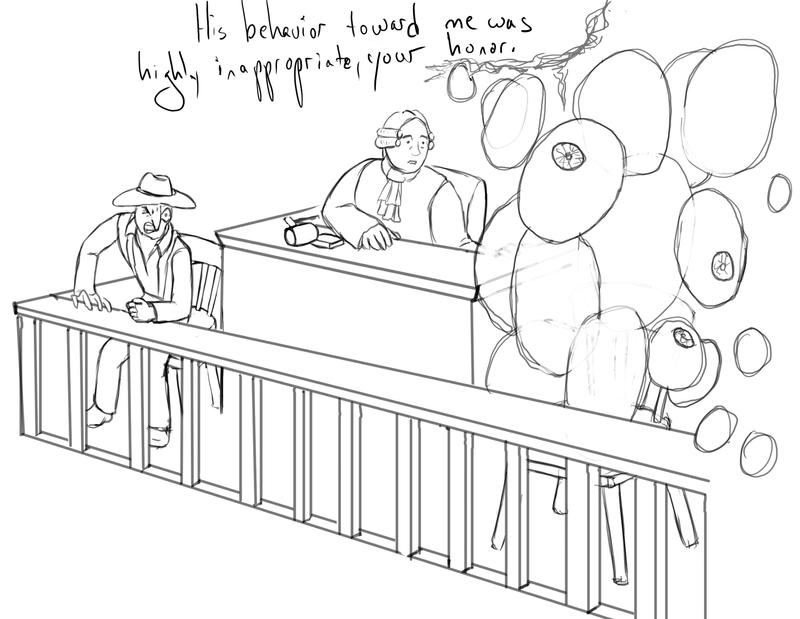 Watch
KNOW FEAR.
I am not even going to bother explaining how this happened. It doesn't excuse it anyway.
"The Dunwich Horror" is a short story by H. P. Lovecraft. It's the one about the Whateleys and Yog-Sothoth.
If you are so inclined, a link to the story:
[link]
So you can appreciate just how wrong this is.

I approve the rampant silliness of this drawing. I agree that the judge should look judge-like. He's the straight man in this setup, anyway

Reply

*snerk* That's every bit as wrong as it sounded! Ahaha!
Reply

Court will take a five-minute recess on account of gibbering insanity!
Reply

I considered making the judge look more whacked out, but it detracted from Old Whateley leering over there in the corner.
Reply