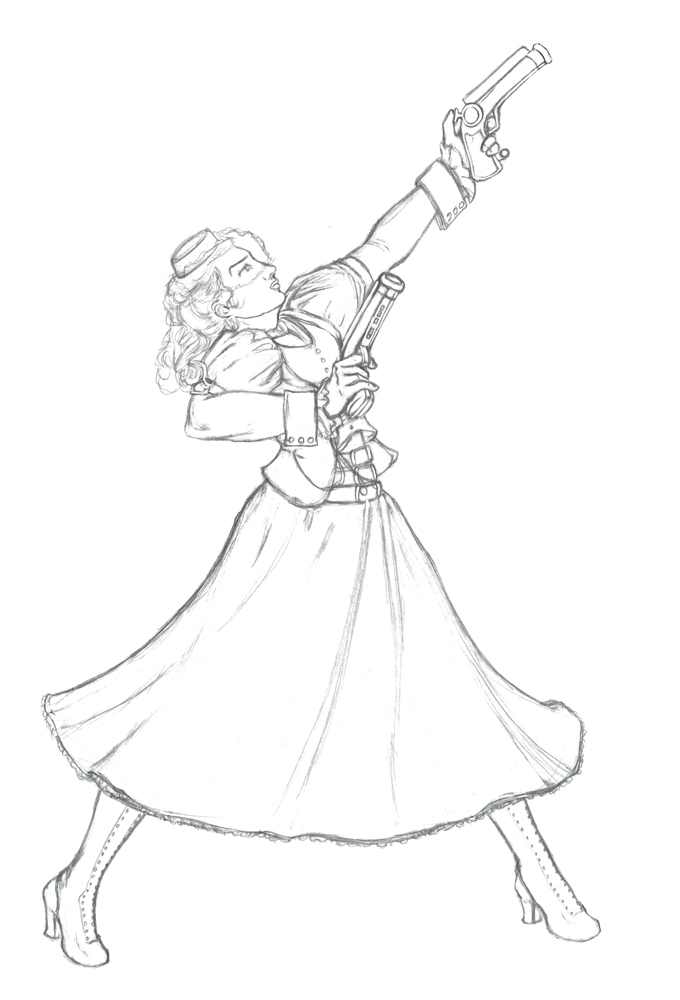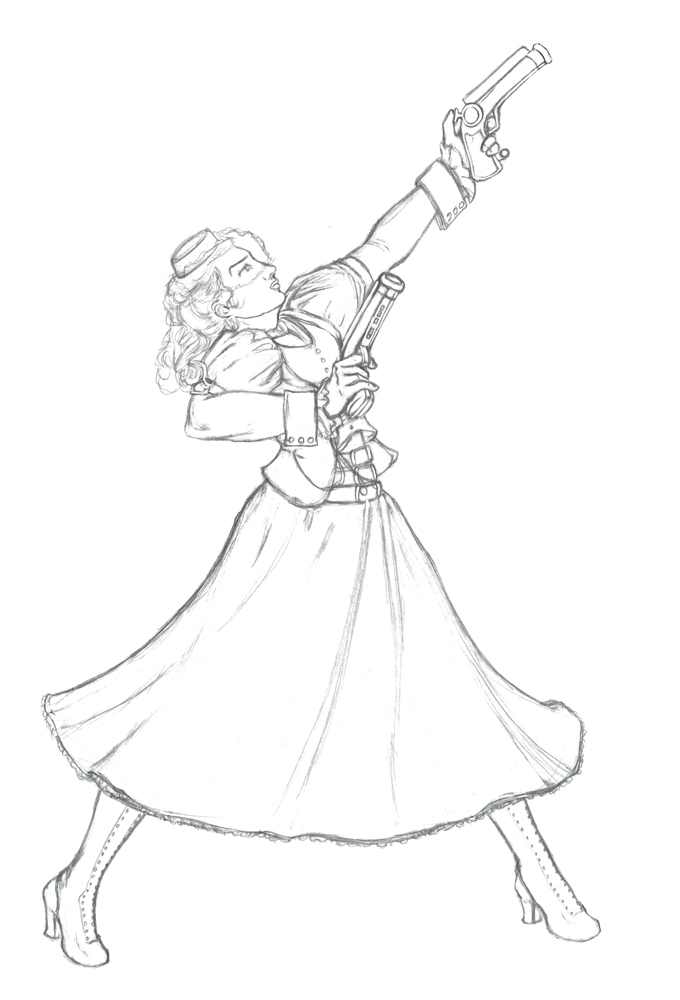 Watch
Well, there's a bit of that steampunk Star Wars going around, you know, and our particular group...well, we do like the Star Wars, and the steampunk, and our GM is just a sucker for a Victorian setting. So when my sister remarked one day how easy it would be, really, to have a planet where people tapped geothermal power and preferred the aesthetic of a simpler time, it simply became a matter of fate.

And of course I had to draw it.

When negotiations fail, our fashionable but stalwart Noble, Onna, takes up her pair of ivory-handled brass blasters against enemies of the Republic.

I love the concept of Star Wars worlds with different themes to them, not because it's a different tech, but just because it's packaged differently for the tastes of the population!
Reply

Yep, we're expecting our GM to run wild with it. Once you open that particular can of goggle-wearing worms around him, you can't get them back in without a tesla coil and a laser death ray.

Reply

Ooo, I love the thought!! I started a fanfic last year where Haley ends up on an Imperial controlled world. Much fun and mayhem!

I've a hunch warcasters would send quite a shockwave through the Force.
Reply