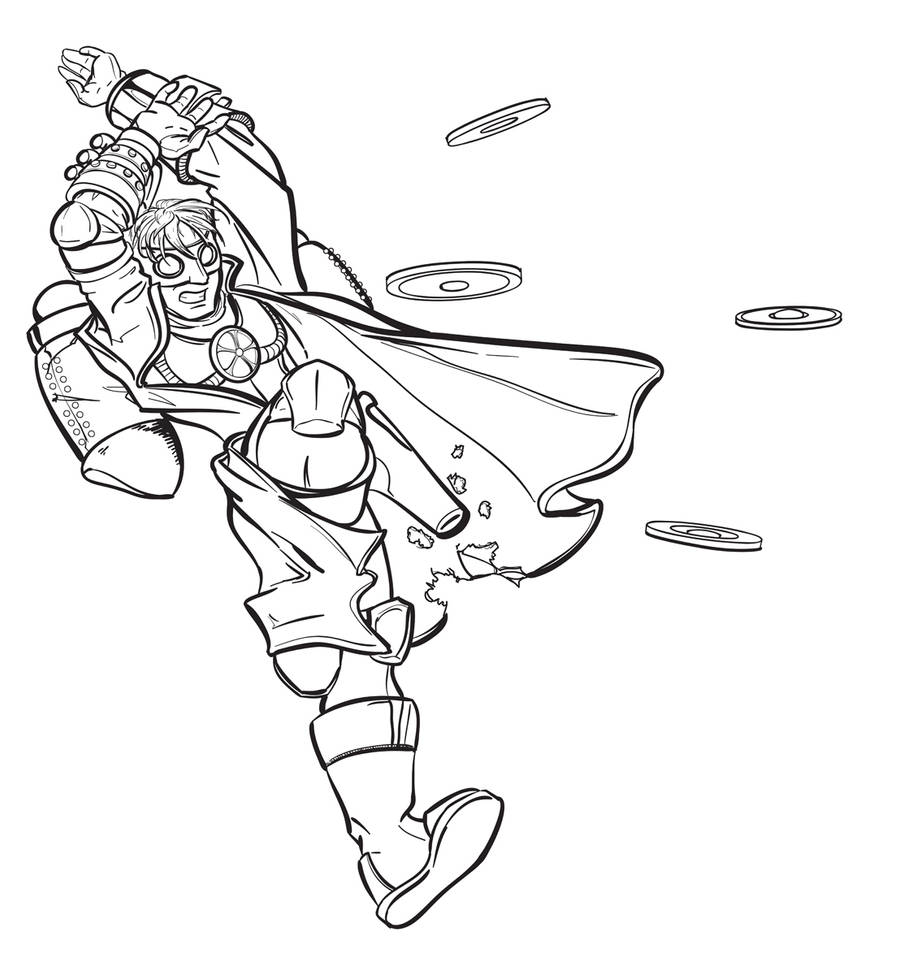 Watch
Prompt provided by a friend. "Draw a steampunk superhero who throws gears," she said. So I did.

Inked because, well, he's a superhero. That's how it's done, right? Actually, I'm glad I did. I'm finally getting the basics of this inking thing. Also, theoretically: foreshortening! Though I'm such a n00b at that that I can't even tell if it looks right.

I've got no name for him, no idea who he is, but he's kinda cool. I might need to create a villain for him to fight.

It's a fantastic picture. The angle of the foot (his right one) is really in your face... it's a little hard to distinguish what it is uncolored, but once you color it, I think that'll be cleared up.

The only thing that is weird to me is the thing on his back. This is going to sound horrible, but it kind of looks a bit like a downwards-pointing metal penis. *hides*
Reply

"a downwards-pointing metal penis" AH hahahaha! I may need to take care of that, but hopefully once it's colored it'll look more like a jet pack.

Thank you!
Reply

He absolutely needs a supervillain (and some colors!). His villain should have steam powered, lightning gauntlets and spring boots!
Reply

When evildoers throw a wrench into the gears of society, disrupting this fragile machine we call life, you can always depend upon CAPTAIN CONTRAPTION, Handyman of Justice, to save the day!
Reply

I am instantly smitten by this image. You must color it NOW.
Reply