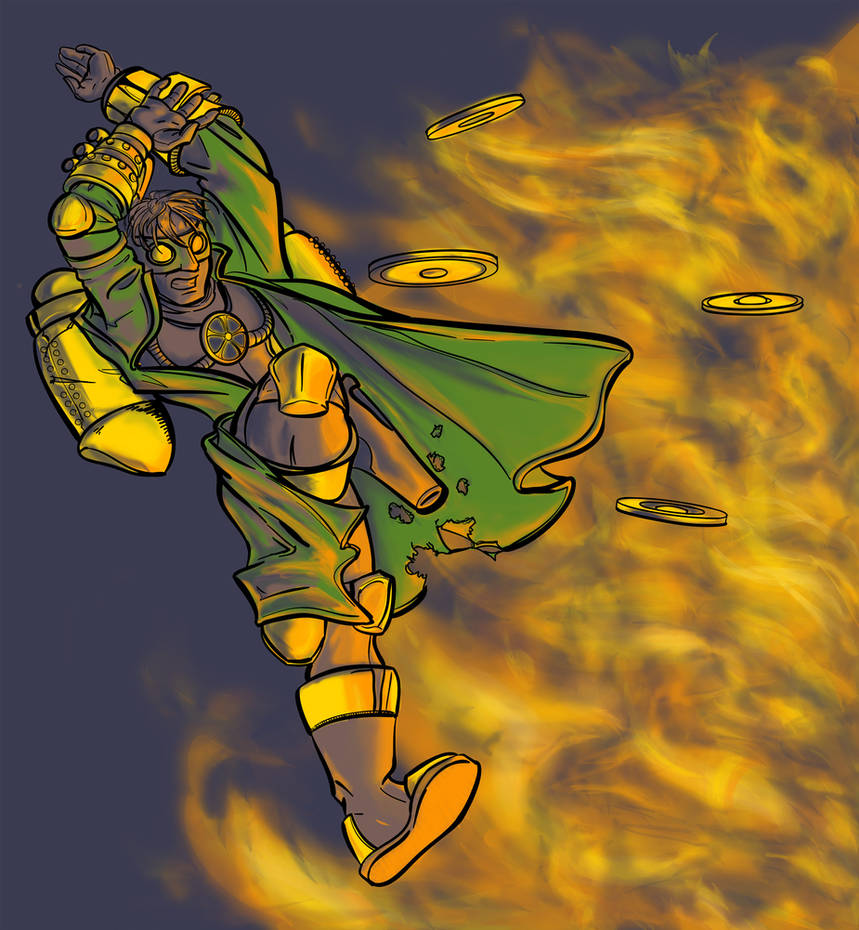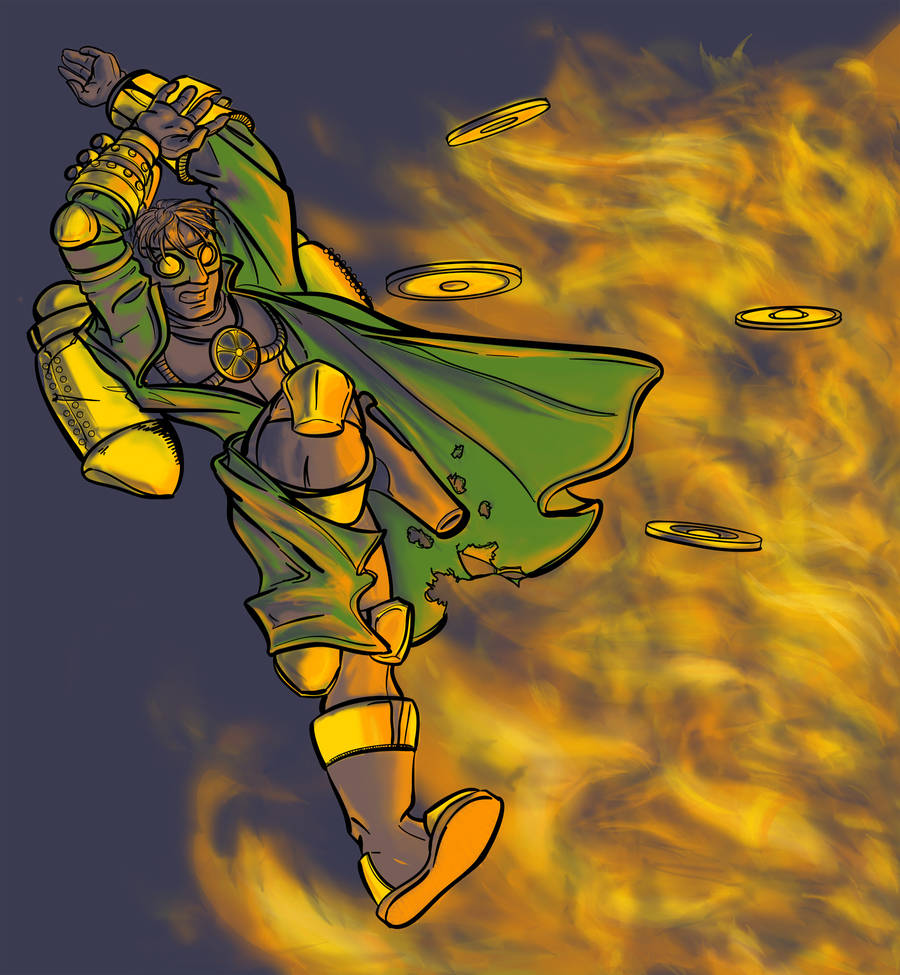 Watch
The previous color job on Steampunk Superhero (
[link]
) was what I was *trying* to do. This one was my vengeance on the uncooperative little bugger with a ridiculous color palette that somehow worked and only took me three hours.
As usual, careful planning and consideration is trumped by caprice. I'd say something like "I'll figure it out someday," except I've been doing this long enough to know I'd be lying.

can we expect to see any more of this guy? or will he always be a 1 image shot? be nice to see a webcomic of him maybe get a look at his tech as lil confuse what his tech is or the steam relation. i think they both work equally well the first looks more truimphant like he leaped throught a hole or door way and surprised and enemy, this 1 like your said is him leaping/being blown back by and blast while trying to attack someone just off to the side of the explosion, it funny how lighting changes perceptions. also that my blue purple notation already been tried (sort of) in another image (since i saw them in order) i still wonder how image would work with a full detailed (simple) background (as i think i actually liked the 1st images colours a lil beta. but the absents of contextual points of reference is what made myself a lil perplex. still amazing work
Reply

I think the way this one works is because, in the other, he was firing away from the light, which seems like 'splosion. In this one, the fire is leaping out at him to make more of a feeling of threat and danger.
Reply