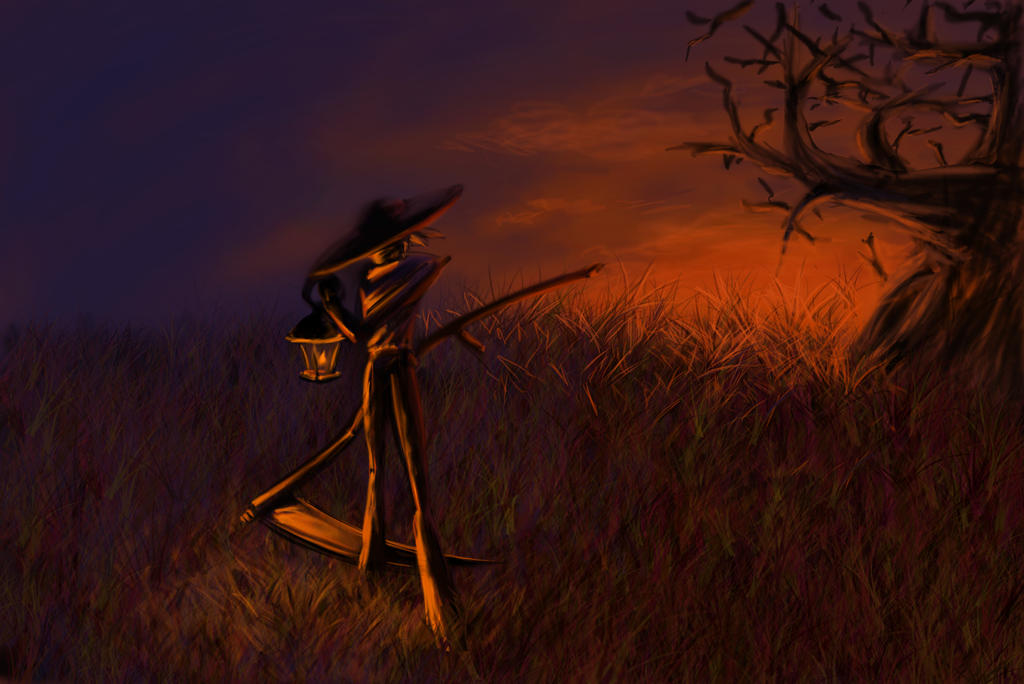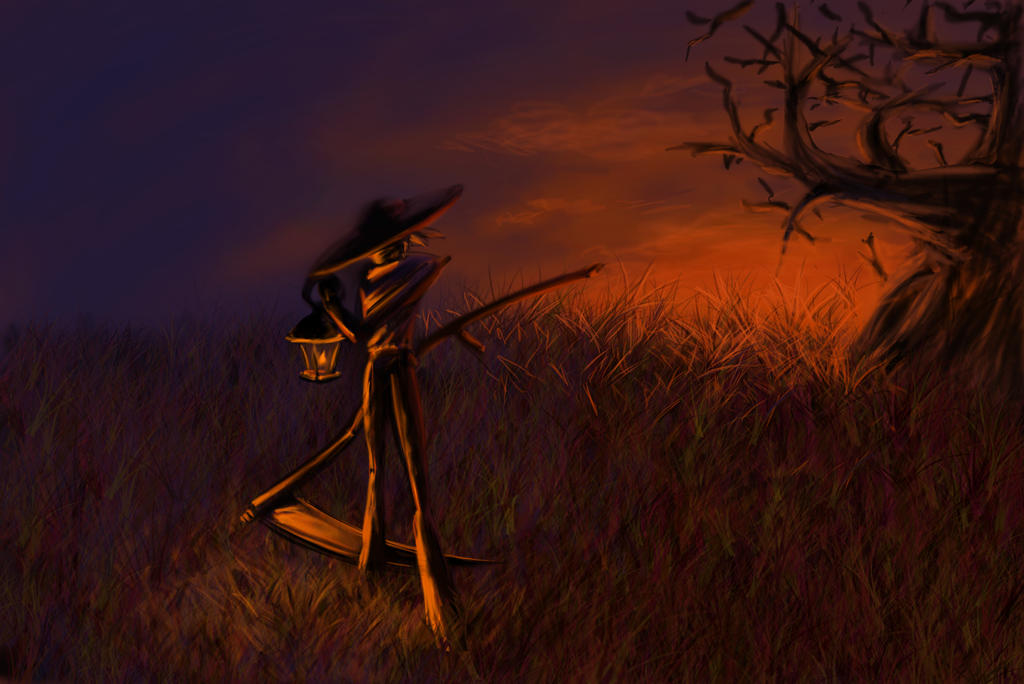 Watch
After seeing this picture (
[link]
) I wanted to do something that felt like autumn to me, and I wanted to do something two-toned, so I started scribbling a sunset and a spooky tree and then the rest just sort of happened. It probably looks about that well-planned, but hey. It's something, anyway.
And I painted it (digitally) freehand! So there's that. Obviously if I want to include grass in the future, I need to get a better handle on scale (I think it's bigger in the background <.<;

, and what passes for foreshortening on the scarecrow...thing...guy is pretty random, but you've got to start somewhere, right?
Well...I like the color scheme. That worked out well. And it was fun to paint something without really caring what it looked like. So I'll consider this progress.

Wow! That's well done indeed! I love the mood - very autumnal and with the gentleman with the scythe I am thinking of Samhain.

Reply

I really like the figure, but the sky is sweet as well, like high ice clouds catching the dying rays of the sun before the scarecrow sets out for his nightly haunt.
Reply

The sky is the only thing about this picture that I actually planned. I was kind of surprised that it came out looking pretty much like I wanted it to.

Reply

I'd run.

Nice use of color, in that there isn't much, yet there's a lot of subtle gradations in what few you have. The stretched-out proportions of the scarecrow is *creepy*.
Reply

Very well done. For freehand, let alone digital pain, that's incredibly impressive. When I first viewed it I thought it was real - On canvas and everything. You actually made it look like a painting; brushstrokes and all.
Reply

Oh, thank you.

I wasn't exactly trying for that, but I'm increasingly thinking I like that sort of look, so I'm pleased you think so.
Reply

You're welcome (:
That was one of the first things I noticed, which is why I became surprised when I saw that it was only done digitally. I could easily see that as a real painting somewhere, framed on someone's wall. It's got a nice mysterious look to it.
Reply