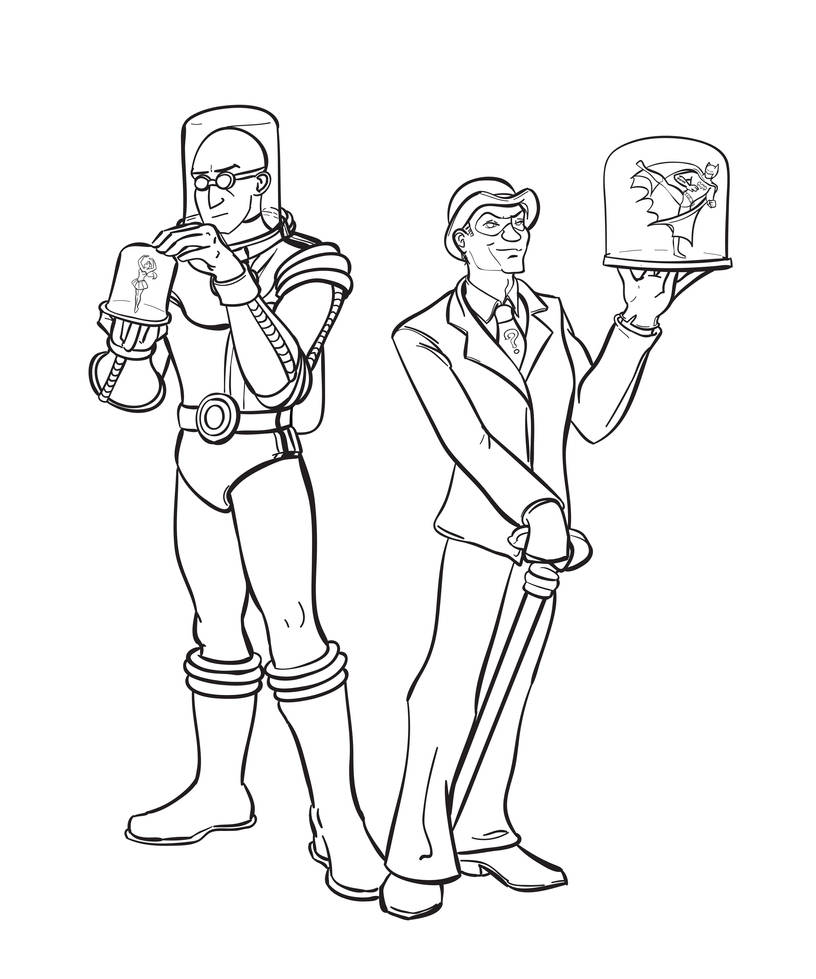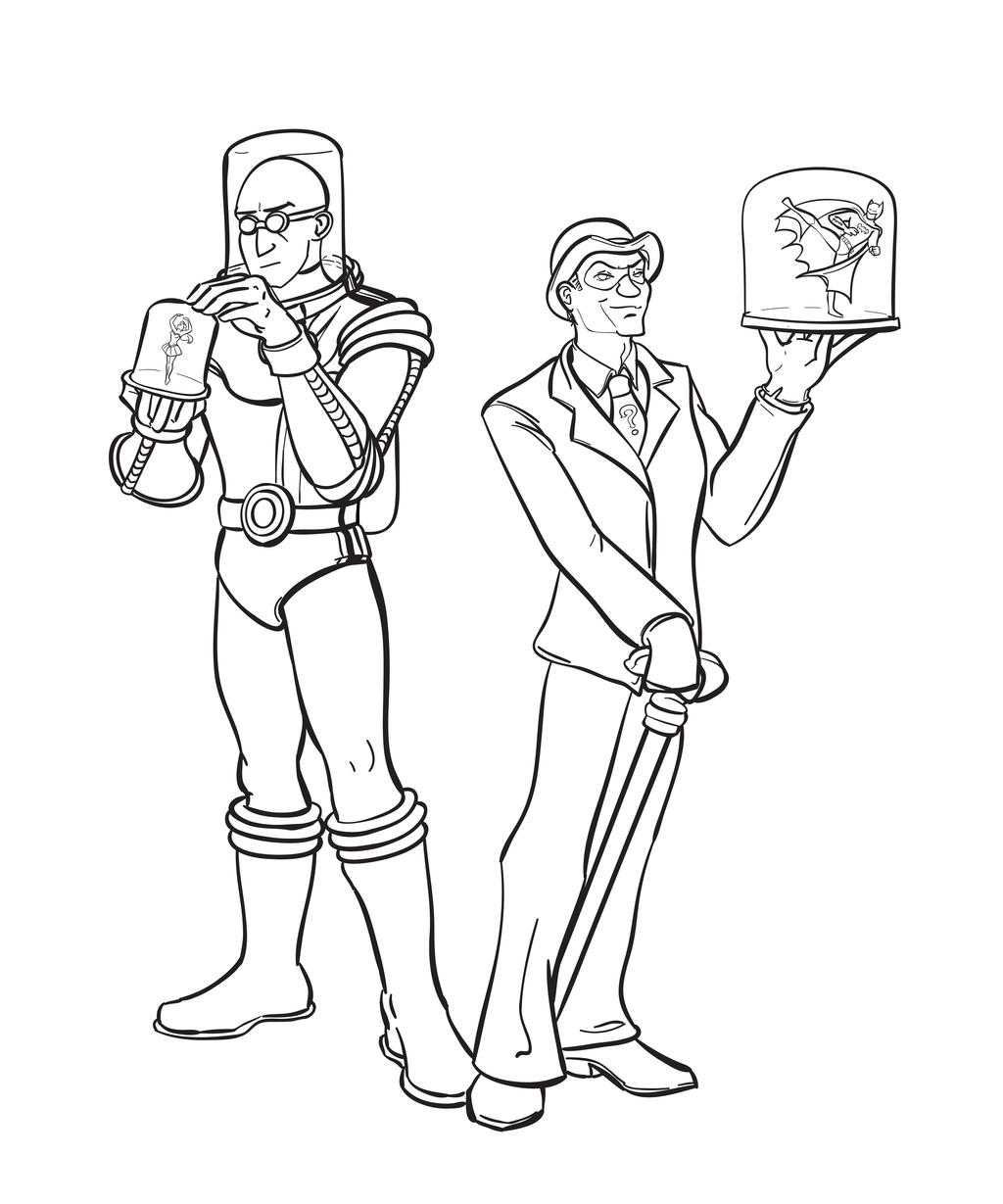 Watch
OMG, more inking! Apparently I can only ink things my mind has labeled as "cartoony." *sigh* Based on the Paul Dini/TAS versions of the characters, but I changed them up just a touch to add a bit more interest to a still picture.

Still on my "change it up" kick and feeling like all my own ideas are stuck in a rut, I've been going about asking friends to suggest things for me to draw. Mr. Freeze is courtesy of my sister, who's been a bit obsessed with Batman lately. The Riddler (with his Batman snow globe) was an add-on by a friend who finds Nigma's somewhat sad obsession with Batman creepily entertaining.

I started sketching it, then lo and behold it desired to be inked! Or maybe I subconsciously wanted an excuse to fire up Illustrator. Either way, it's still amateur hour, but I'm making a little progress. Feel free to ply me with your advice on this one!

If anybody wants to try their hand at coloring, help yourself to the download feature for the full-sized version! Just send me a link when you finish so I can ooooh and aaaah over it.