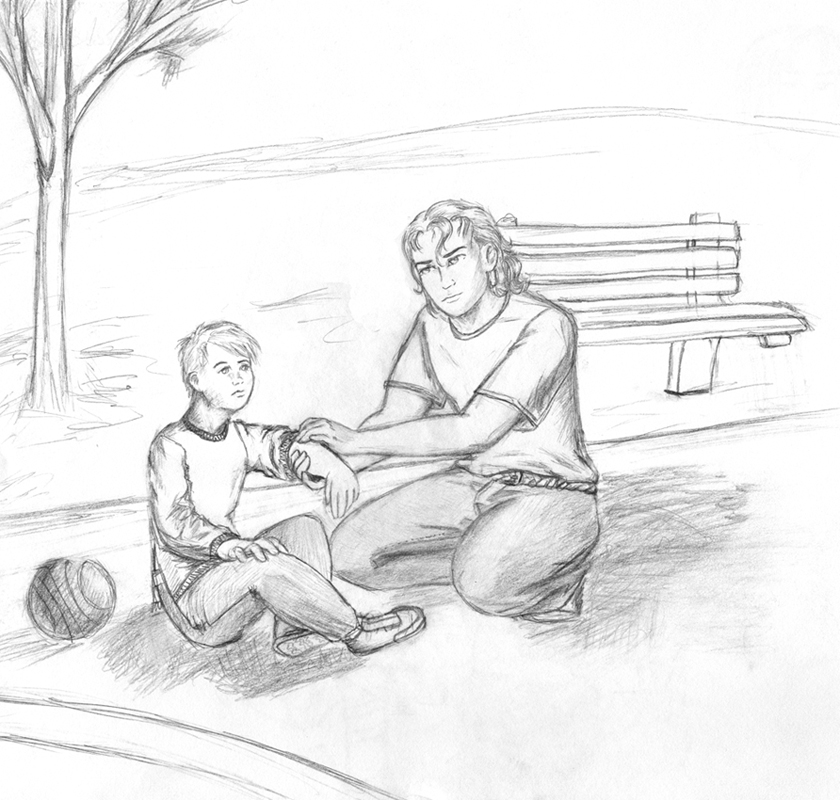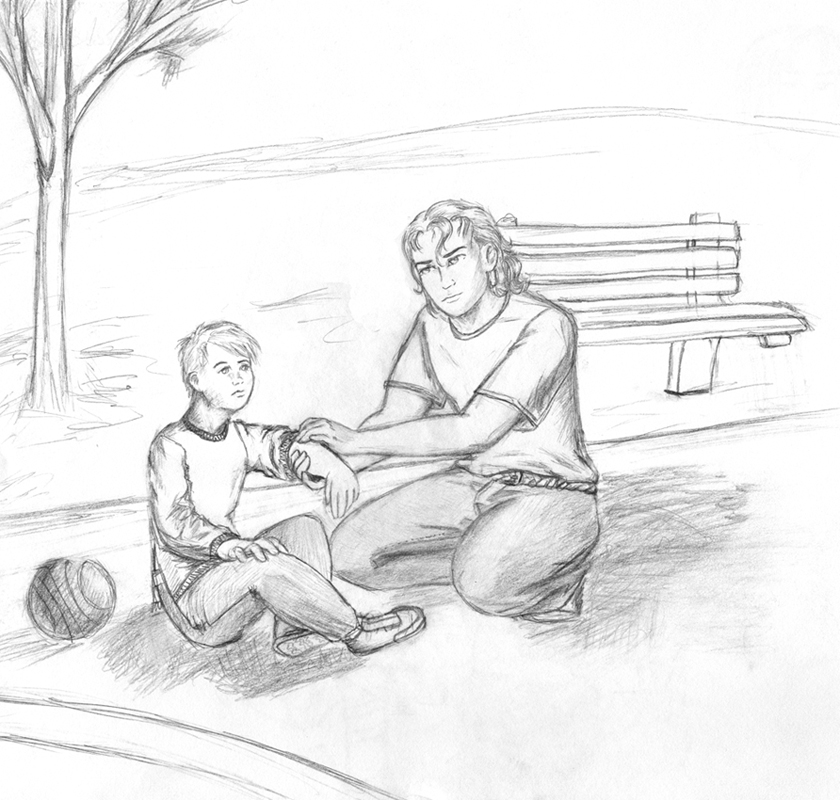 Watch
Right, I told you I thought it needed a background. And someone pointed out a very good criticism that the little boy's arm was too fat, so I tried to smooth that down. So, now you have one of the very few finished drawings I've ever produced (well, as finished as it's likely to get, anyway, unless I feel like adding the trashcan next to the bench or filling in some trees in the background like I would if I weren't a lazy bum).

That's my Verbena mage, for those of you who play WoD. If you don't, then he's just a mage, helping a little boy with his basketball bruises.

Still want to do a colored version.

What I learned: Best tree I ever did. I'm starting to get the hang of wood. And...look, what's that? Could it be...*perspective?* If only in a rough sense of the word. Er. But now the shadows make no sense. *sigh* I just can't win. Ah, well, you live, you learn.

Oh, youīre right...thatīs a good tree, it looks organic, like it has grown this way, - itīs hard to draw trees. Mine still look like drawn by a 12-year old *g. I like the expression on your Verbenaīs face.
But wonīt that result in Paradox?

Reply

Mebbe. But drawing coincidental magic isn't nearly as much fun.

Thanks for the compliment on the tree! I've spent hours wandering around the campus here and sketching various trees, and most of the time I still can't get 'em to look right.
Reply
Nice shadows...

Reply