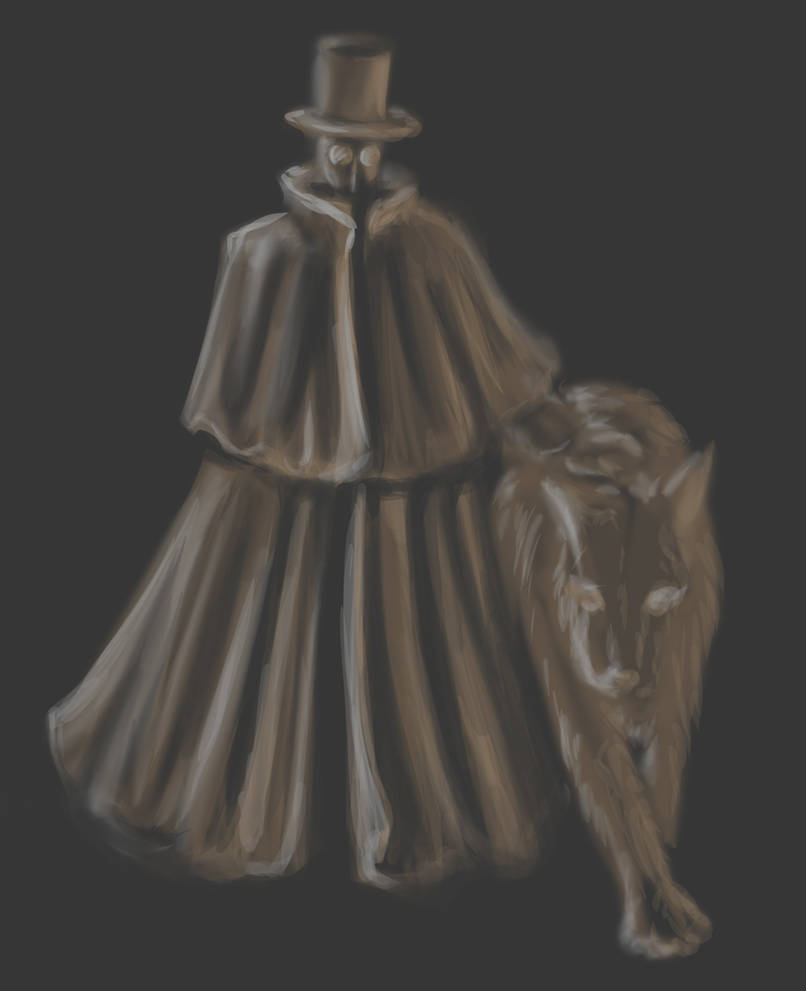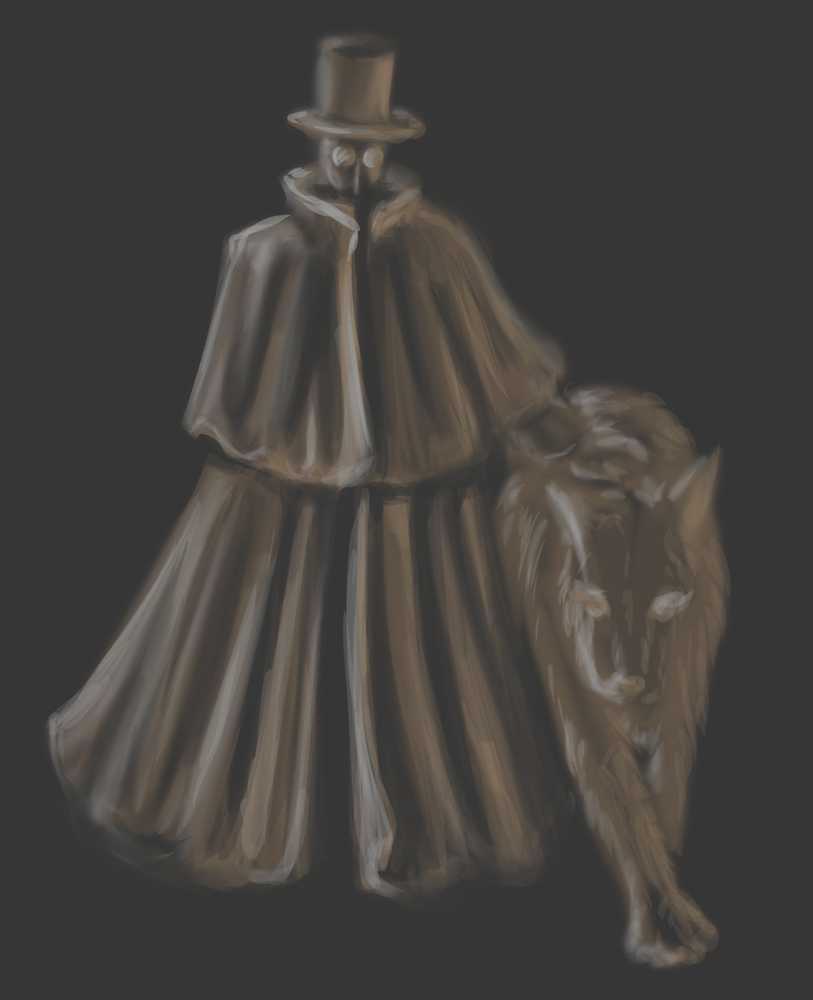 Yes. Well. There you go then.

Does he have a beak? He should, if he doesn't... like a plague doctor.
Reply

I'm...not actually sure? It started out accidental, and then it sort of didn't go anywhere before I could commit.

I'm gonna say yes, because you're right, he *should.* And actually if he's got a plague doctor beak, suddenly I sort of want to try doing a more complete version of this.
Reply