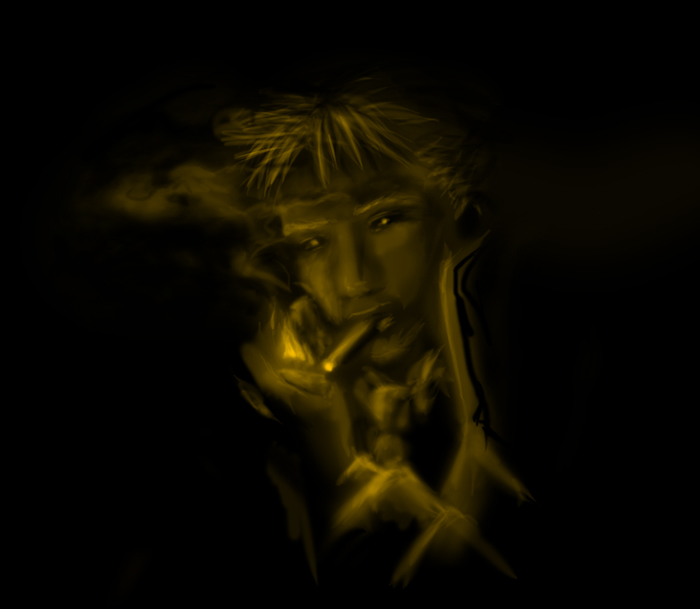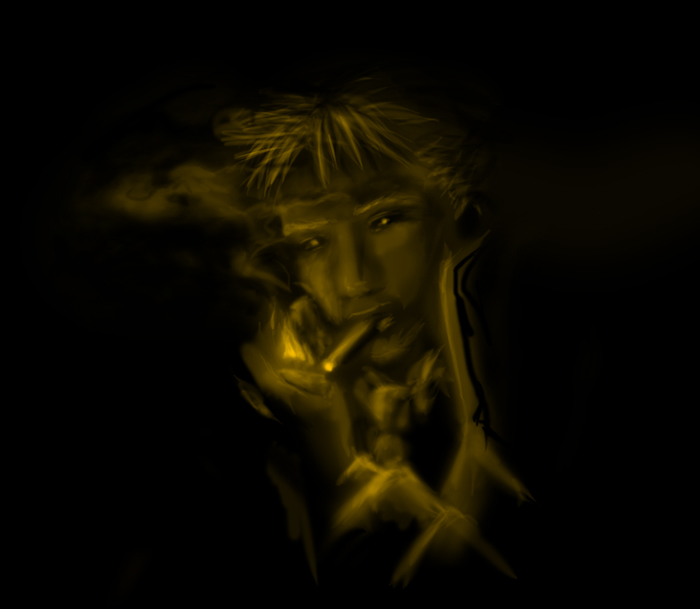 Watch
You know all those things you never want to meet in a dark alley? This is what *they* hope to God they never see there.

Thinking of doing a series on ol' Johnny boy here.

Very nice

Great use of light.
Reply

WHOA. The lighting in this is beautiful. What a very atmospheric, subtle piece.
Reply

the lighting is really cool on this.
Reply

Awesome, I love your style of a light colour on black.
Reply

It's so darn much fun to do! I always enjoyed working with charcoal, chalk, and pastels, and while I've got nowhere I can spread out that kind of mess these days, this is the digital equivalent. They're all very freeing, kind of like fingerpainting. Or play-doh. You've got this thing that you can just push around and muck with, and if nothing comes of it, then at least you spent a satisfying bit of time squishing stuff around with your hands.

If you'd like to try it: you lay down your canvas, obviously (you don't *have* to work with a black canvas, but I like the effect). Then you choose the color you want to work with, using a big brush at a really really low opacity (like 4-8%) and fuzzy edges. Use as few strokes as possible at first to faintly block in the areas that'll be lit, and then build up from there, layering the color to heighten it. As you get stuff more refined, move to smaller brushes for the finer details, and if you so choose, polish things up with a hard-edged brush. You can tweak the opacity upwards when you start laying down your brightest highlights, but I almost never go above about 25% on these pictures.

To remove color, you can either use the Eraser tool or a brush of the same color as your background. And in these pictures, the Eraser is more than a way of fixing mistakes. It also refines edges and defines shapes. In some spots here, I used the Eraser to define shadows (around his eyes, in the smoke and in his hair).
Reply

Reply