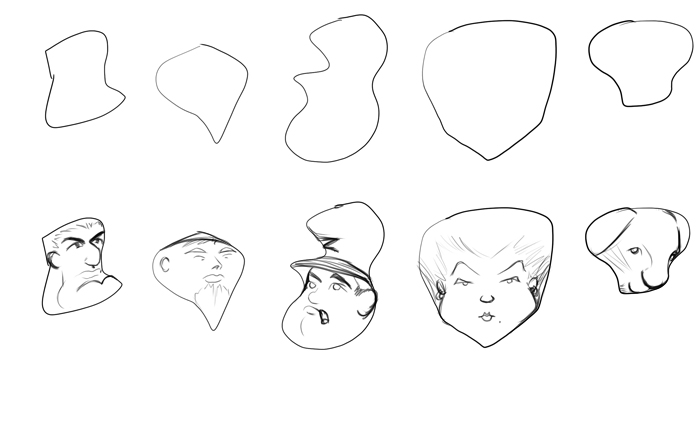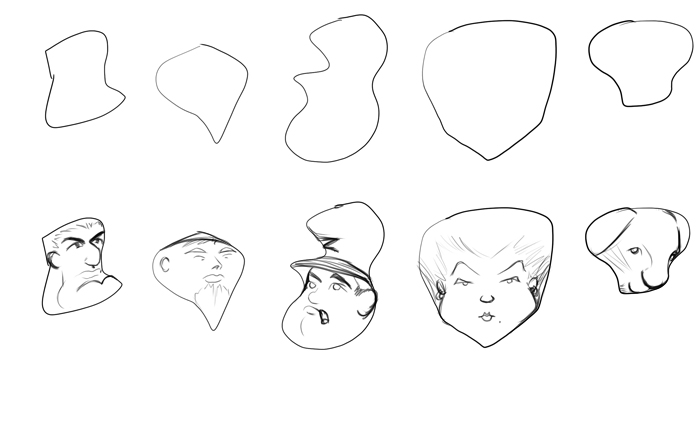 Watch
Found this...somewhere, and thought it looked like fun.

Here's how the game is played: you draw random shapes, and then you fit characters into them. You can do this with portraits or full-body.

I think many of us get into a rut when it comes to character design. This is a great way to break out of it and expand your horizons. My first try came out kind of stereotypical, but I guess I have to get it out of my system sometime.

This reminds me of Greg Cappulo's Krash Course (however it was written).

The head tutorial ends this way: draw a shape, and then design the head.
Reply

Oh, how fun! These are definitely different than your usual work too.
Reply