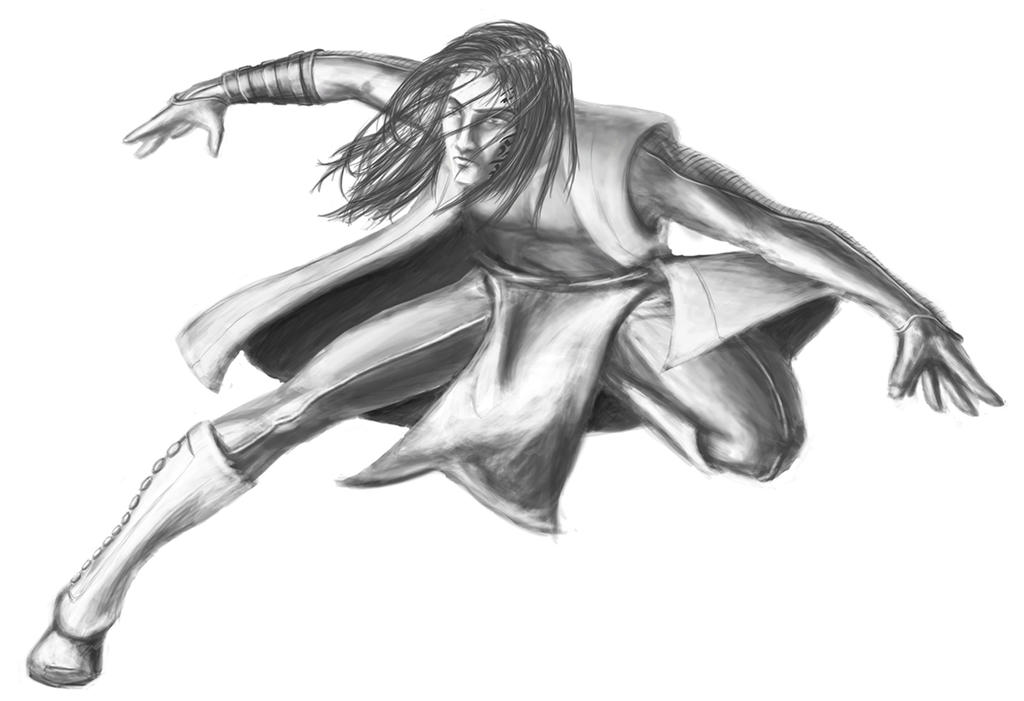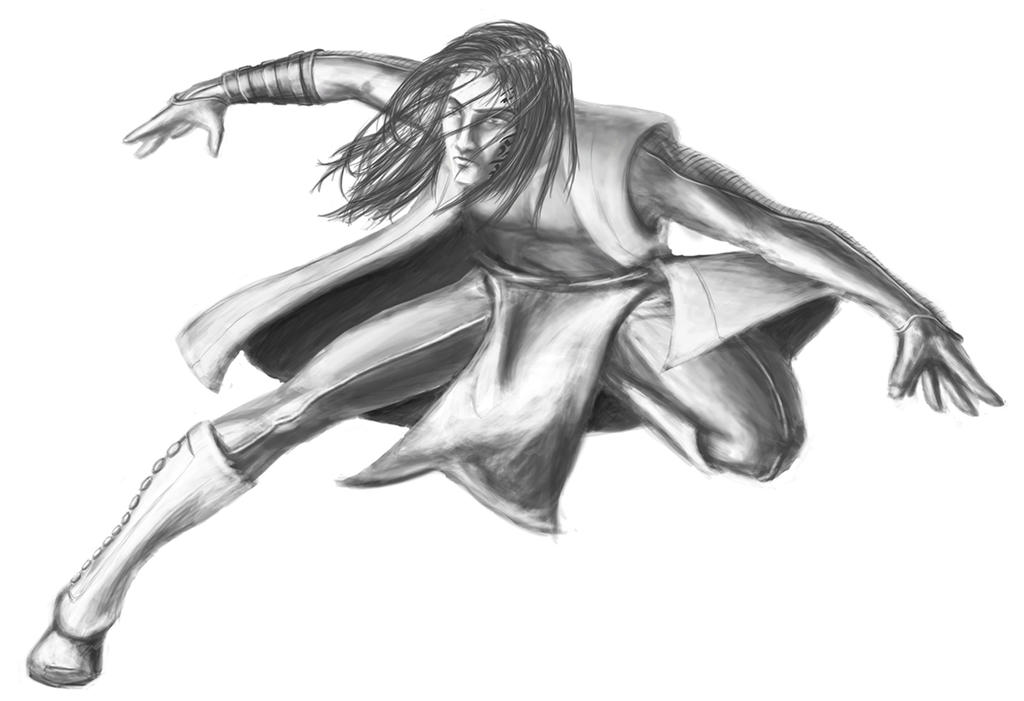 Watch
Yeah, I know, amazing title, isn't it?

This was done using a method I found in a tutorial on ImagineFX a while back that I liked the looks of. It was a lot of fun, really, and I think it'll be useful to me. The characters from our Star Wars game, and serves the dual purpose of expressing my Star Wars geekery and my love of kung fu/actiony poses.

Great action shot, any chance for linkage to the tutorial? Looks very cool and handy.
Reply

Oooh, cool looking pose - love the movement and flow. He also looks like metallic somehow which is way cool.
Reply

Thank you! I created the pose by simply drawing long sweeping lines till I came up with one I liked the look of (it ended up being his right arm, swinging back down and around through his right leg--kind of a question mark shape). Then I scribbled in a rough figure on top of that and figured out where the rest of his body would go. I've never tried it before, but it seems to be a great way to create poses. It's certainly a lot faster than doodling poses till I get one I like!

Reply