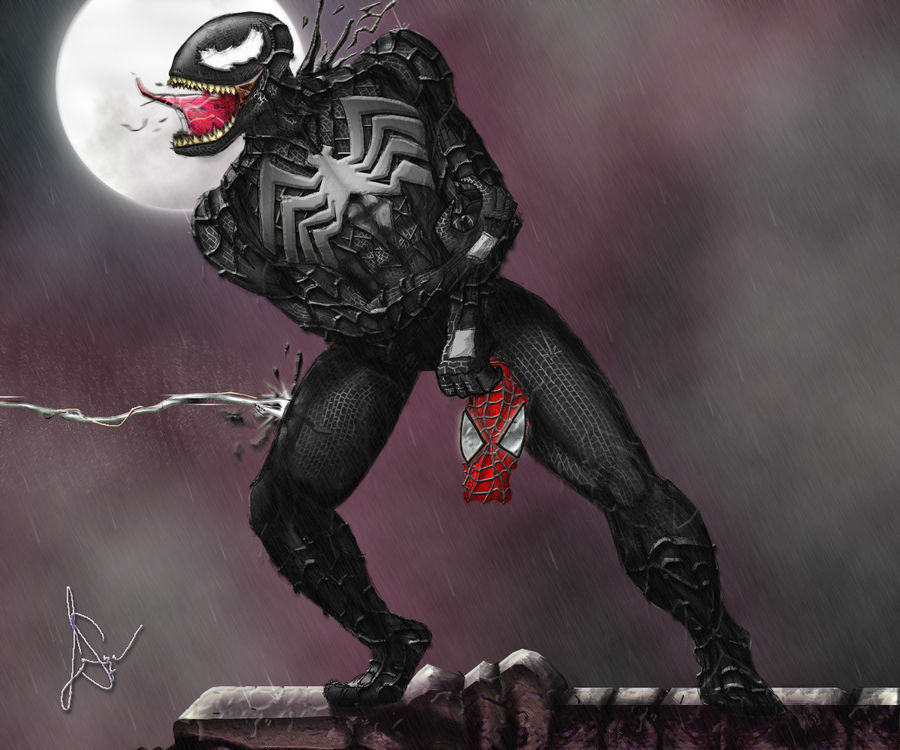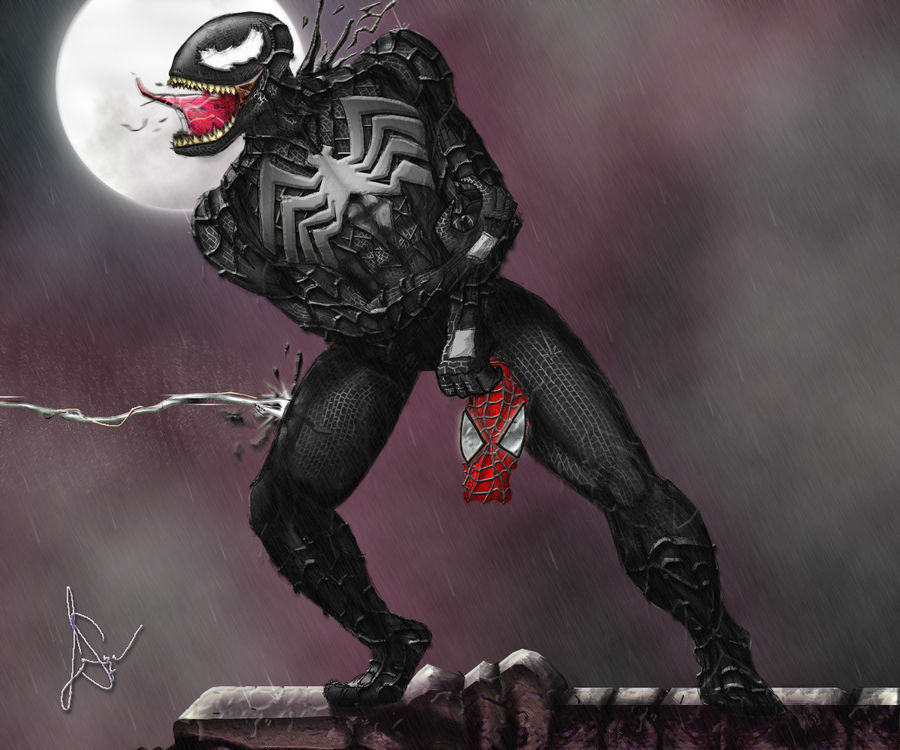 "We will take away what is most dear to you... Peter Parker!"

Venom playing "keep away" from our favorite wall crawler.

What once started as a 2 min. sketch during a physics lecture turned into my first real attempt at coloring in photoshop and at digital art. I've worked on this about an hour a day since the movie opened so it's taken me quite a while

Loosely inspired by the movie...
I wanted a thinner Venom with deformed/uneven webbing
A thicker, lighter spider reminiscent of a ribcage
Wanted to retain the white patches on his hands and incorporate the tongue that was mostly absent from the movie. Maybe I'll add spidey on the other side of that web some day...

Sigh, I wish they did more with this character in the movie, oh well. Painted in Photoshop 7 w/ mouse. Feedback is always appreciated. Enjoy Spidey fans!

Venom © Marvel
Spider-man 3 © Sony Pictures
Artwork © Blueskwall/Jose Soza 2007

Nice work on the pic. Although are you thinking about adding spiderman in the picture?
Reply

As soon as this semester is over, and I finish coloring Gambit and I'll begin spider-man. I won't be adding spidey into this pic so basically it will be a separate picture, different location/scenery, but will be shooting his web in the direction of Venom.

Nice background for dual monitors. : ) Thanks for the comment
Reply

Sweet!

Love the texture of the suit! amazing job!
Reply

Reply

I love your version of Venom, with the uneven webbing.
Reply

thanks a lot. It is pretty close to what I had originally envisioned and am glad that you like it!
Reply

Amazing!

(plz take a peak at my gallery and maybe leave a comment or 2 XD )
Reply