So yeah.... Gay Hedgehogs huh?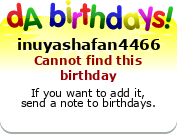 IMPORTANT POSTS THAT EVERYONE NEEDS TO HAVE A LOOK AT YOU WON'T REGRET IT BELIEVE ME:
24.media.tumblr.com/tumblr_m38…
25.media.tumblr.com/tumblr_m82…
blue-needle.tumblr.com/post/66…
blue-needle.tumblr.com/post/62…
blue-needle.tumblr.com/post/63…
:thumb199996567: :thumb199996311:
Current Residence: Perth, Western Australia
deviantWEAR sizing preference: M
Favourite genre of music: Any Genre except rap and screamo
Favourite style of art: manga, Paintings and sketches
Operating System: Windows 7
MP3 player of choice: ipod (love of my life)
Favourite cartoon character: Yami & Yuugi + Sonic & Shadow
Personal Quote: Holy Chaos Emerald Eggman!