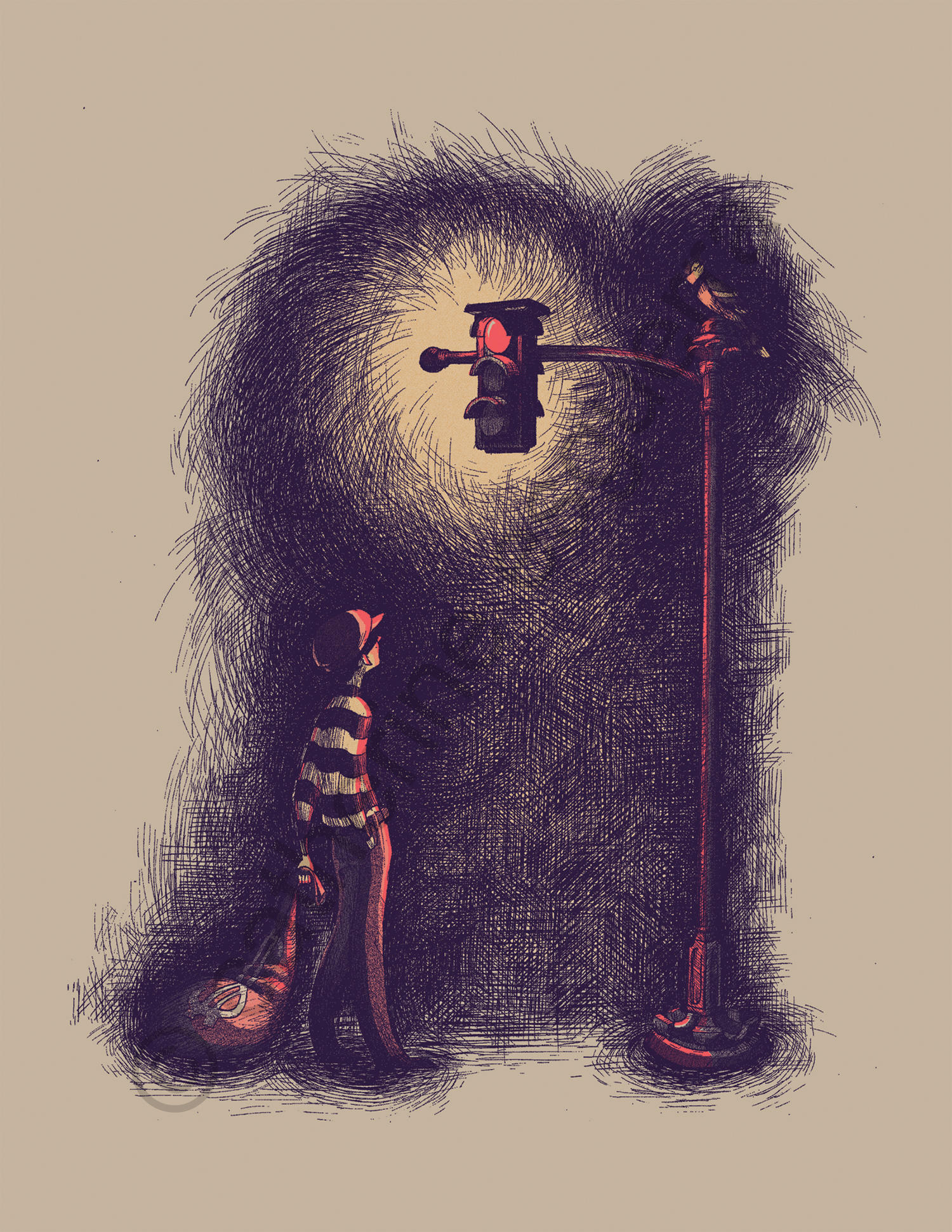 Watch
That's not yours.
---
EDIT 6.8.13 //:
Changed the colors slightly on this, I like the feel of these better!
Well...this was supposed to be a T-shirt design. It ended up being an excuse for me to fall in love with a crow quill pen.
Check out the process here! :
[link]

Reply

love the combination of color and pen

Reply

The hatching in this is ridiculous. In the best way possible.

I really like the way you handled the lighting too--all those lovely red highlights and the way the density and direction of the hatching reflects where the light falls.
Reply

Ah thank you so much, since it's such a simple drawing it really seemed important that the hatching be alive in just that way. Really glad it worked out.

Reply

absolutely gorgeous cross-hatching!
Reply

HOooooooooly crap, croquill?!? All of this hatching??? Oh dear GOSH this looks absolutely awesome, I loooooooooove that hatching and lighting, I just, wow, I can't get over this~ *0*
Reply

i love the cross-hatching technique used here. it makes it feel like an illustration from an old periodical. The pinky-red makes for an excellent highlight.

Quoth the Bluejay: "Freeze Motherf***er!"
Reply

Oh wow, thanks so much! That kind of illustration's definitely what I had in mind.

Hahaha. Cheese it, the...bird...?
Reply