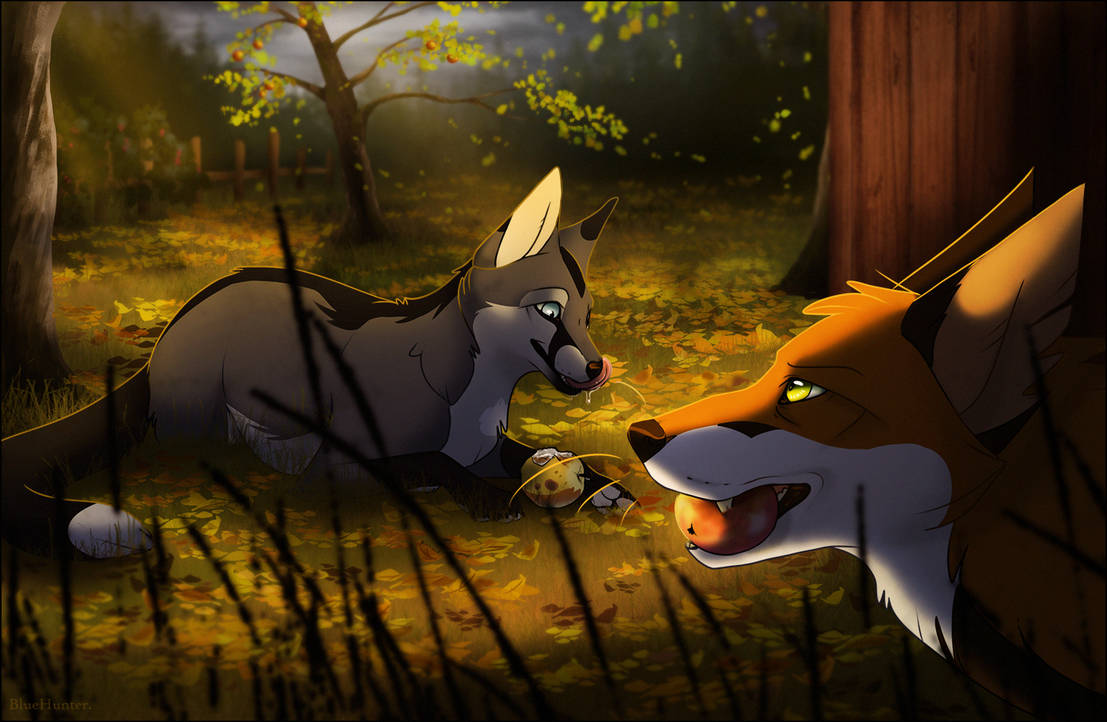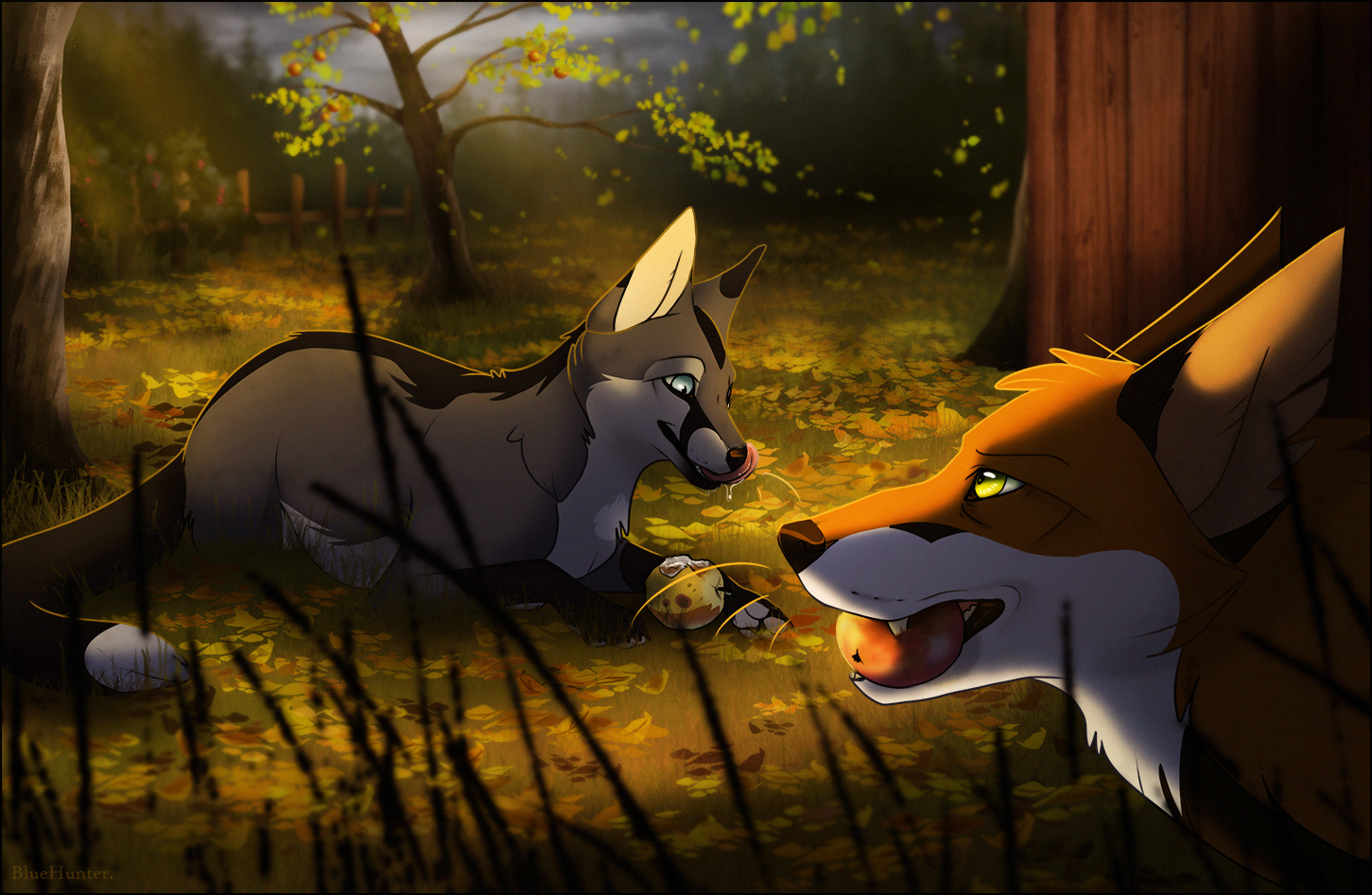 Watch

Ich hab's r zuerst nicht bemerkt.
Reply

Die Lichtatmosphäre ist dir mal wieder super gelungen.

Ach, ich wünschte draußen wäre die Natur schon so weit, wie in deinem Bild

Shuka's Blick ist goldwert; wie er sich über den ehm ... "frischen" Apfel freut

Ich mag diese alltäglichen Momente zwischen deinen Füchsen, in die du uns blicken lässt, echt gern

Gern mehr davon!

Reply

Heh, einen weiteren alltäglichen Einblick gab es heute auch, ich muss beizeiten dringend mehr solcher Bilder machen.

Ja, der Apfel ist bestimmt auch schon ein halber Cider xD Aber so mag Kol es am liebsten und ich kann es ihm nicht verübeln 8D
Reply

Hihi ich habs schon gesehen! Muss ich unbedingt auch

noch kommentieren!
Auf jeden Fall!

Solche Bilder sehe ich mir immer besonders gern an


Da habt ihr wohl was gemeinsam ;D
Reply

Ja, ich wünsch, das es war Herbst.
Reply

Das Licht ist echt unglaublich gut! Man fühlt sich, als säße man direkt neben ihnen.

Reply

Das zu hören freut mich sehr, danke dir! <3 Ich wünschte, der Herbst wäre schon so wie auf dem Bild ...
Reply

Who doesn't love apples?

Reply

The detailed background, bold lighting, and elegant realism combine for a wonderful aesthetic.
Reply