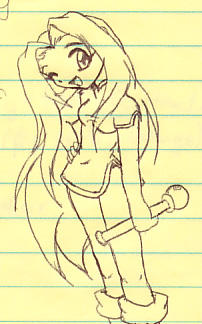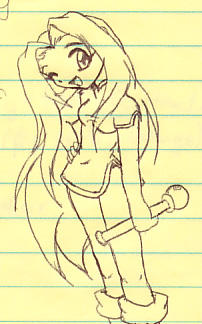 Watch
This is a FAN ART of Diane from RPG World.
[link]
Go read it. If I feel like it I might color it up and submit it to the fan art section on the site. Obviously it's on yellow lined paper. You can see some of the notes I did on her left. I drew this in my training for my new job that I'm quitting.
Diane and RPG World © Ian J.

Mmmm... Anime/Manga style Diane.... Wait, isn't RPG word in manga style? Hmmm... This requires further investigation!
Reply

::laughs:: I love that... the new job that you're quitting! Anyhow, the fanart of Diane is uber-adorable! and I agree with dia; her eyes are great!
Reply

She's sho cute here! *^^* I love her expression, hair and yes (those cute adorable eyes *_*)
Reply