Could not be easier, I was bored and wanted to make the icon of the Princess Celestia, she is beautiful.
Belongs to DesktopPonies, I just bailing out the image to 50x50
[link]
A small donation motivates my work on wallpapers!
[link]
Remember, Request are Open!
[link]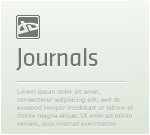 Requests Open!Español:

Así es! Escribo este Jorunal para decirles que abró las peticiones de Wallpapers que ustedes quieran con los Vectores que ustedes quieran!. Pero obviamente tienen que seguir unos pasos para pedirme un Wallpaper. :iconprincesslunaplz:

:bulletblue: Tienen que enviarme la página donde se encuentra el Vector!, no la imágen directa o si no, no será aceptada. :iconNewLunaIsSeriousplz:
:bulletblue: Obviamente Wallpapers de My Little Pony: Friendship Is Magic!, pero otro tipo puede ser conversable.
:bulletblue: Tienes que decirme la resolución de su pantalla

¿Porqué? Por la sencilla raz
Visit the MLP FiM Wallpaper Pack!
[link]