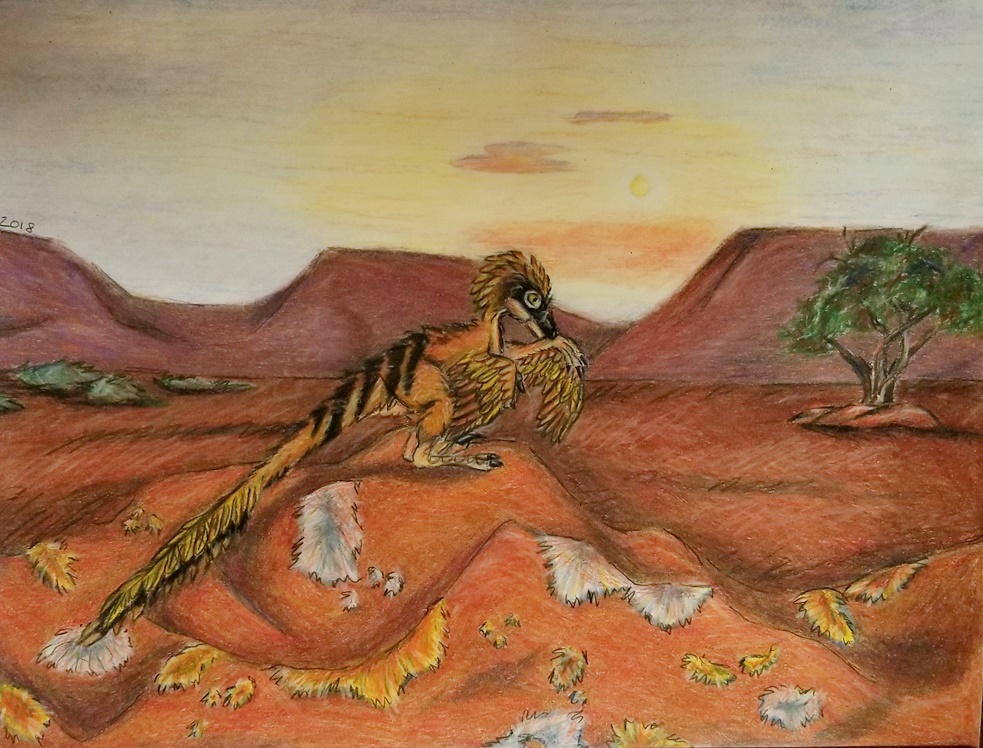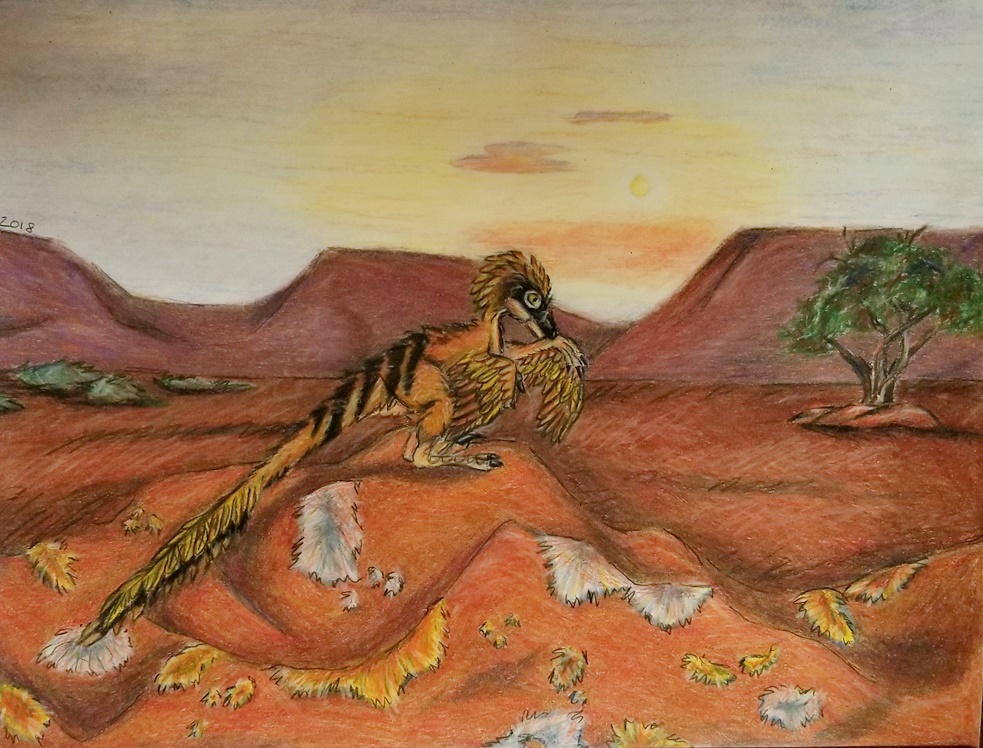 Watch
He's a velociraptor. I let him sit for a while before finishing his background, and I'm FINALLY done with it!

He is preening himself while perched atop a rock in the sunset. Yes, those are lichens. I like lichens.
As to the background, I wasn't able to find many references, so I just kinda... guessed at some things.