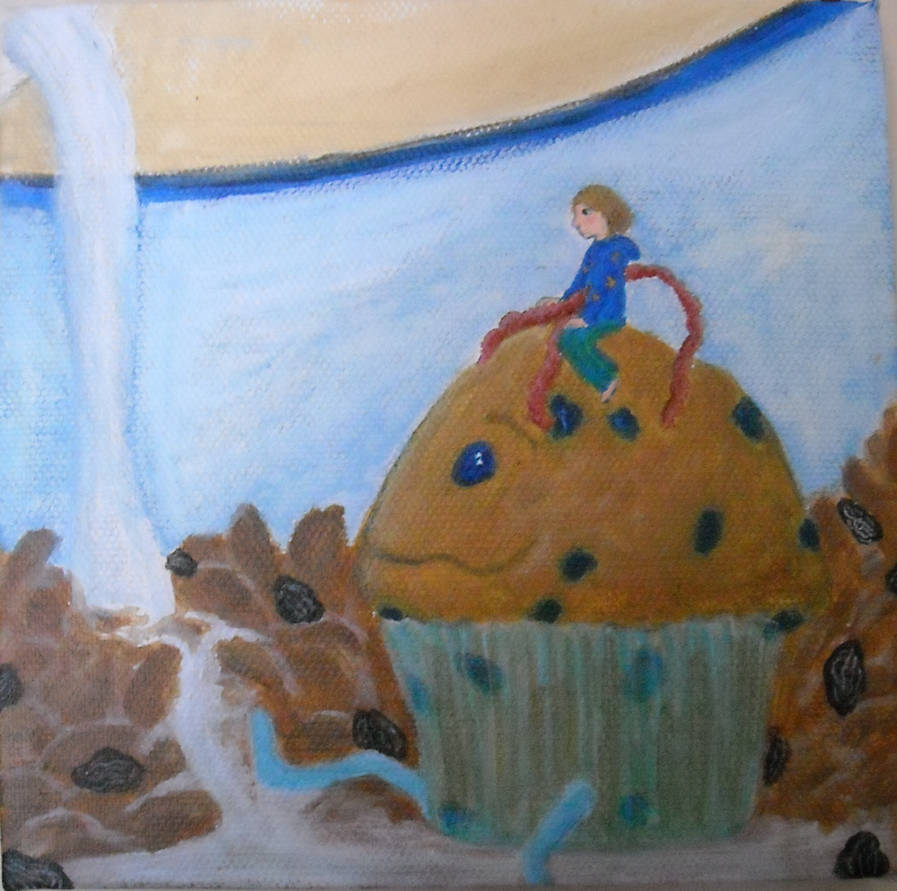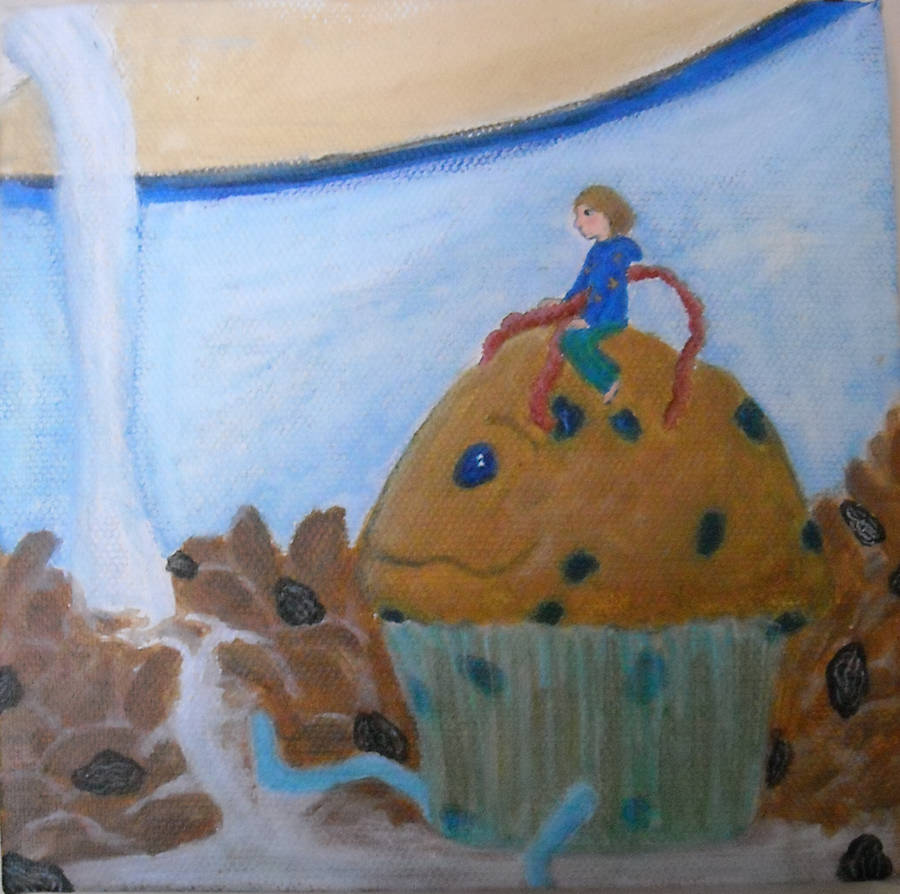 Watch
This is about gluten. Gluten is a protein found in wheat, rye and barley, and I am unable to digest it as of a year ago. This really limits the foods that I can eat, and this series of paintings is about that loss. This piece (and the two that go with it) are in the Dreams of Healing show at Swedish Covenant Hospital in Chicago, which opens next month.

Dream 2: Kiki and her muffin friend journey through the Raisin Bran marshes.

Hmmm, muffin. I get a lot of gluten allergy customers at work (the pharmacy), and they get the gluten free products on prescription. I had a taste once . . . ugh! I really feel for you.
Reply

People get gluten-free stuff as prescriptions? I know I'm supposed to check the ingredients on medications to make sure they're gluten free, but I didn't know it was something pharmacies dealt with a lot. It really depends on the brand and the type of product, too...some of the baked goods are horrible, but some of them (especially homemade ones) are actually really good. It's just a lot more difficult and expensive to find stuff, usually.
Reply

In the UK people can, most get them free and order it by the crate load (I actully can't stand it because it feels like I'm just ordering, checking and bagging their shopping!).
Reply

Wow, that's crazy...it would be annoying to have to do that. I'm jealous they get it for free though, I have to pay through the nose if I want gluten free baked goods that aren't awful.
Reply

CuTe, I LiKE iT

Reply