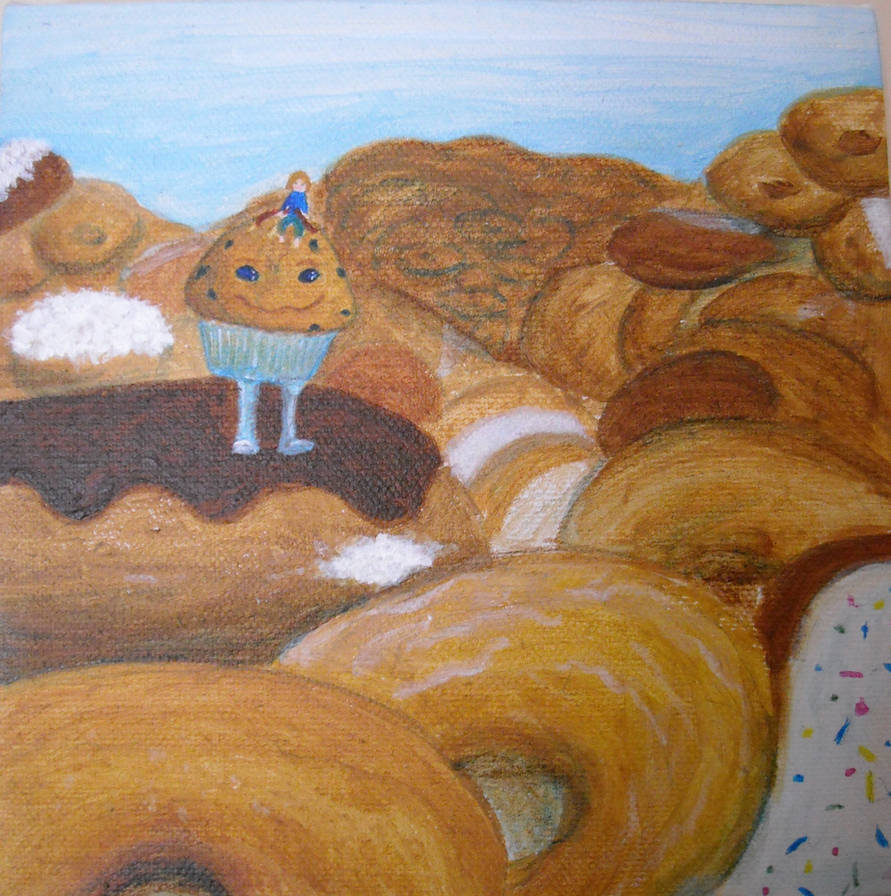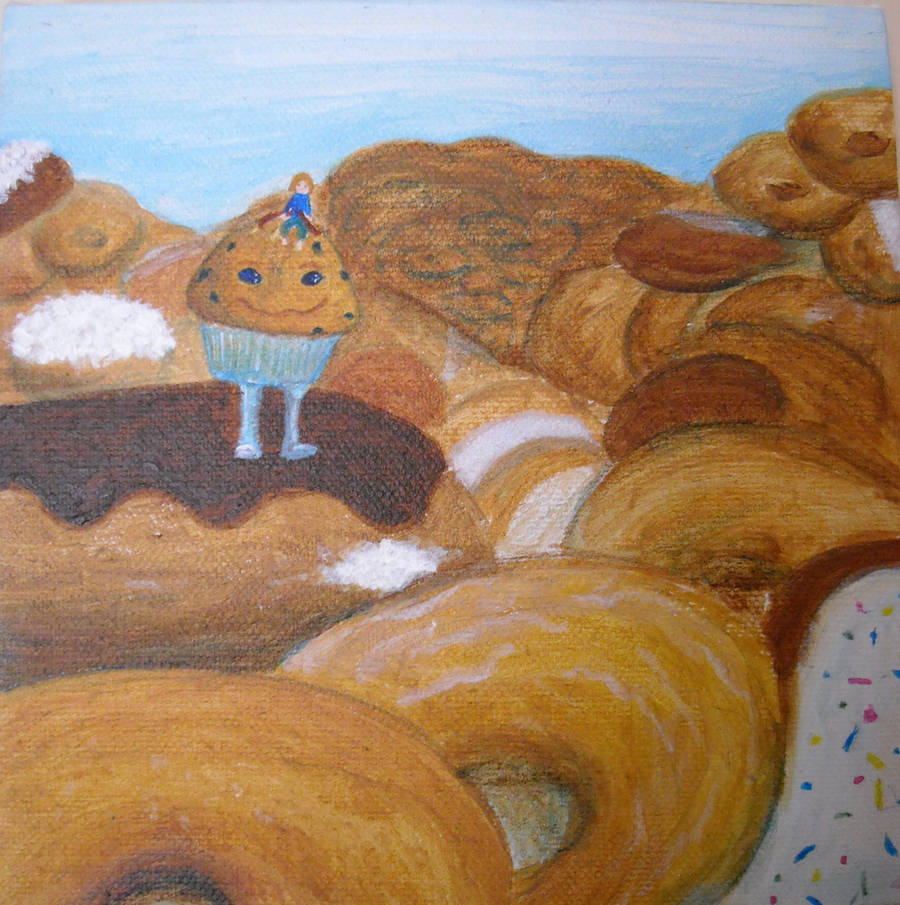 Watch
This is about gluten. Gluten is a protein found in wheat, rye and barley, and I am unable to digest it as of a year ago. This really limits the foods that I can eat, and this series of paintings is about that loss. This piece (and the two that go with it) are in the Dreams of Healing show at Swedish Covenant Hospital in Chicago, which opens next month.

Dream 3: Kiki and her muffin companion take on the Donut mountains.

awww you just can't eat anything anymore... *hugz* :-D I miss you guys, I hate being in NC...
Reply

Yeah, it's kind of annoying. I keep thinking "what else is going to go wrong with my health?" And yeah, I haven't seen you in forever! What are you up to down there?
Reply

We're doing a whole lot of nothing, trying to get another job currently. Everyone is getting old and married and all kinds of creepy things that make me feel old. I keep trying to get my mom and dad to go up and do a family camp lol. I think it would be hard for us to be there and not have anything to do. But we are (supposed to be) coming up this summer for my Grandparent's anniversary. ANYWAY... Sounds like stuff is going ok for you, other than not being able to eat anything...
Reply

Reply