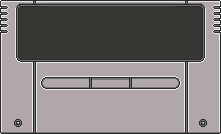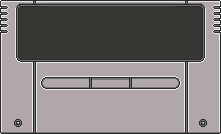 Watch
I already made pixel art versions of the two US SNES carts, might as well add Super Famicom to the mix.

Super Famicom © Nintendo

im gonna use these for my copy of launchbox frontend, much nicer than a system photo and can be customised with game labels
Reply

You should make EU SNES carts too.

Reply

it was so easy to play imported games on the snes just need a tool and remove the bars blocking the game from fitting in
Reply

Yep, and the same goes for the N64. The only issue might be playing PAL games.

Reply

i had no idea you could do that on the n64 i must try that sometime
Reply

It would probably be easier if you used a GameShark to play Japanese games. That way you don't have to file down the cart or clip those plastic tabs in the N64.
Reply

good idea im pretty sure i can find a gameshark for cheap
Reply

Reply

Awesomeness

Reply