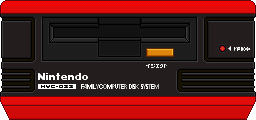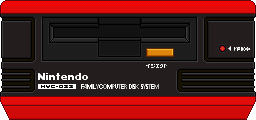 Watch

dude,can you do the family basic keyboard?
Reply

I have one of these, but no games or a Famicom-to-NES adapter for it.
Reply

It even had the better version of Zelda, where you could scream into the mic to kill Pols Voice. Plus it inspired elements from later Nintendo consoles, such as the music found in the Gamecube's menu screen, and the color scheme used for the Wii Mini.
Reply


I wonder why the 2nd controller MIC was never released over here. Considering it was a system for kids... that happened to like screaming, that would have been perfect. But instead, we got R.O.B.

Reply

I believe that was the result of failed negotiations between Nintendo and Atari in 1984/5. They were offering to sell them the rights to the original North American Famicom prototype, the Nintendo Advanced video system, as opposed to having Nintendo of America distribute it. After it failed to capture anyone's attention at CES 1995 Atari refused to take the offer and Nintendo ended up redesigning the unit to make it more appealing to North American audiences.
Reply

Reply

Reply

It will be part of your collection?
Reply

Well, with luck. I'd like to actually just use it, just once, I'd settle for just that, but they are getting up there in age, so even with Nintendo quality, they won't last forever.
Reply

I'm not overly sure I'd seen one of these. I have heard of the Famicom but I was pretty certain it was the NES as it was named in Japan, in America and later other countries it was renamed to NES due to marketing reasons.
Reply

The FDS was an floppy disk add-on for the Famicom. Larger ROM sizes and battery-backed saves made it unnecessary for the NES.
Reply

I've never seen one of these before!
Reply

They were limited to a Japanese release and didn't make it elsewhere because ROM sizes finally increased enough to make it unneeded.
Reply