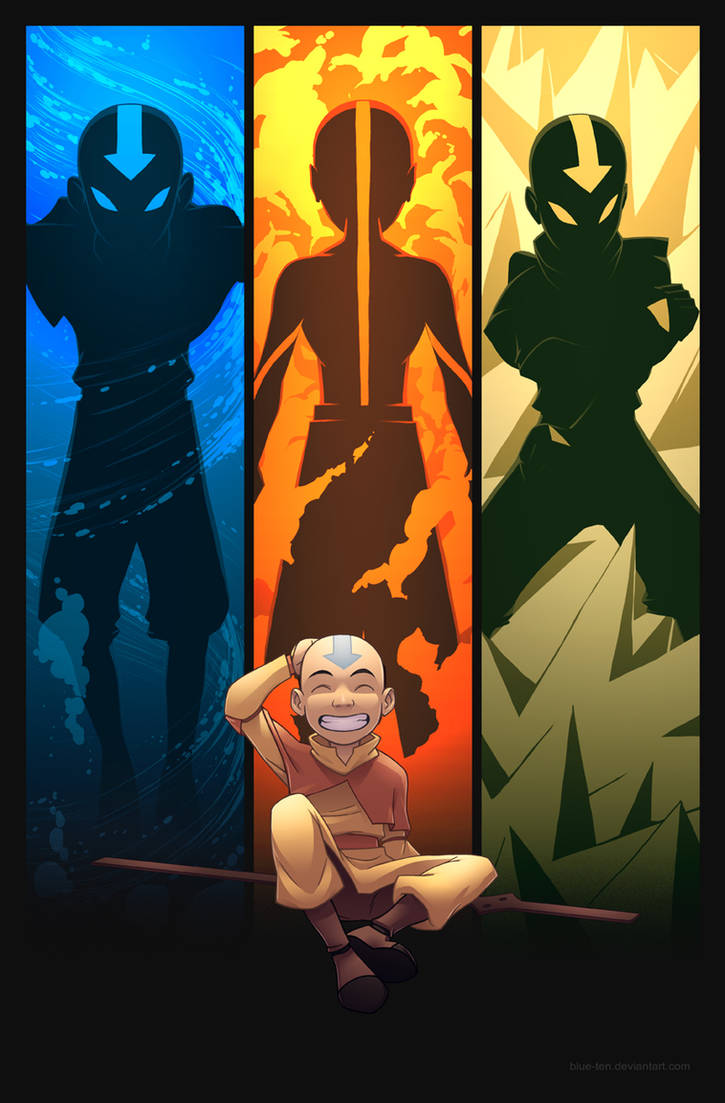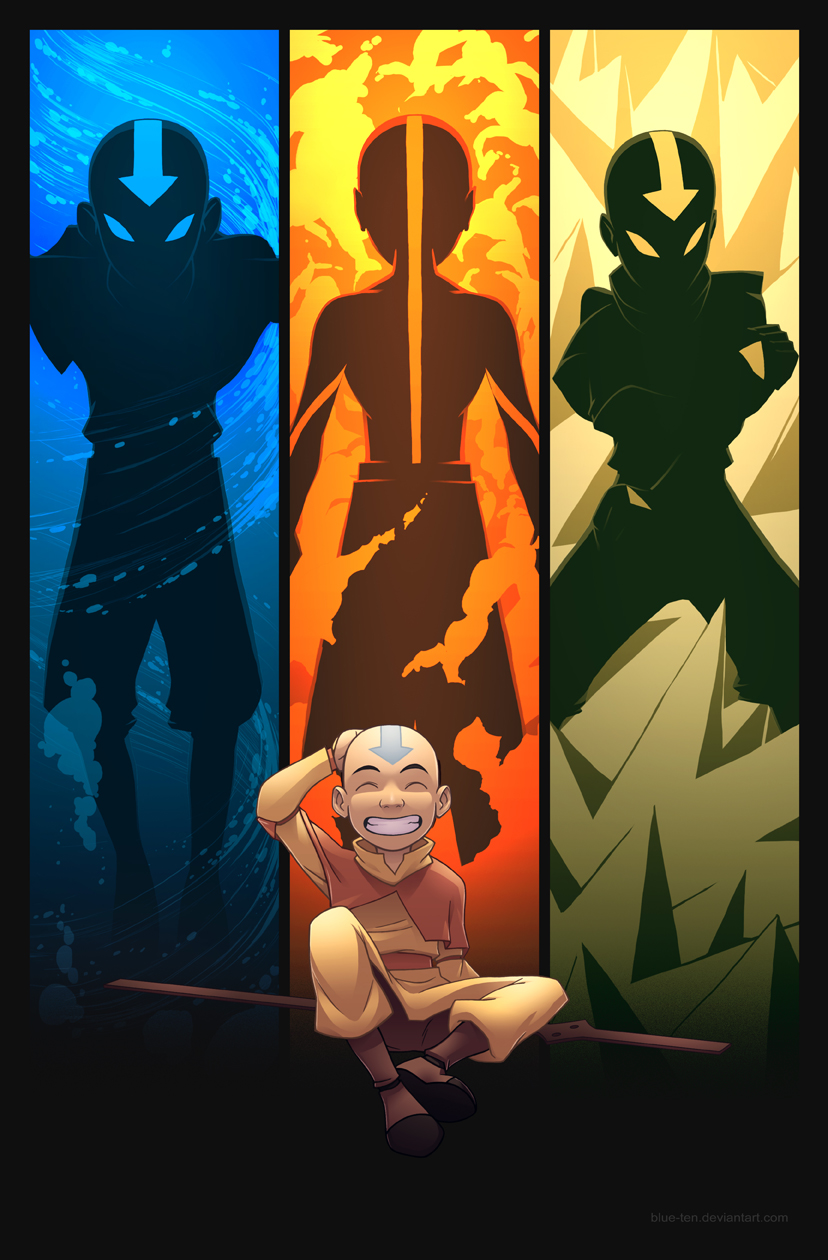 Watch
3/10/2011 Edit: Fixed up the colors and moved some things around. Like the last update I did, the image has been adjusted to poster size. Old version can be seen here. I never noticed the lack of contrast in the background Aangs, so that was my main concern with editing this one XD. Other than that, I didn't want to change much :]
First Side - Good ol', lovable Aang

.
Second Side - The various Avatar States, representing Aang's non-native elements.
---------
Phew, this reminded me a lot of working on Raven's 'Two Sides' picture: a four character collage -- all of the same person

.
I worked really hard on this one. And for once, I didn't cut any corners and used pretty much everything I know

.
Personally, I'm just happy I managed to post a full picture after so long

.
Hope you guys like it

. Thanks fer viewing

.
Next up is Katara's pic

.
Edit: The water, fire, and earth effects were really fun to draw. Must do more of that in the future, lol.
Edit: Even though some people said it wasn't a problem, I fixed Aang's back tattoos, for the sake of accuracy XD.
--------------------------
The 'Two Sides' Series:
Two Sides - Aang
Two Sides - Katara
Two Sides - Sokka
Two Sides - Toph
Two Sides - Zuko
--------------------------
Avatar © Mike and Bryan/Nickalodeon
What a composition! This deviation is not only an incredible art piece (technically speaking) how also is a wonderful concept of Aang's sides. The funny himself and the avatar state! I've already watched the whole serei and watched the movie recently and that made me start watching the series once again and look for anything avatar related and I can say with a 100% that this image before you is the best deviation regarding Aang and his own differences.
The simple, yet stylish background and the wonderfully colored and shaded Aang will serve to me as an inspiration for my upcomming avatar works from now on. It really surprises me that it is not a DD yet, and, as soon as I learn how to suggest DDs, it will be my first suggestion.
This image is nothing but Art in it's own Avatar State
The Artist thought this was FAIR
73 out of 74 deviants thought this was fair.