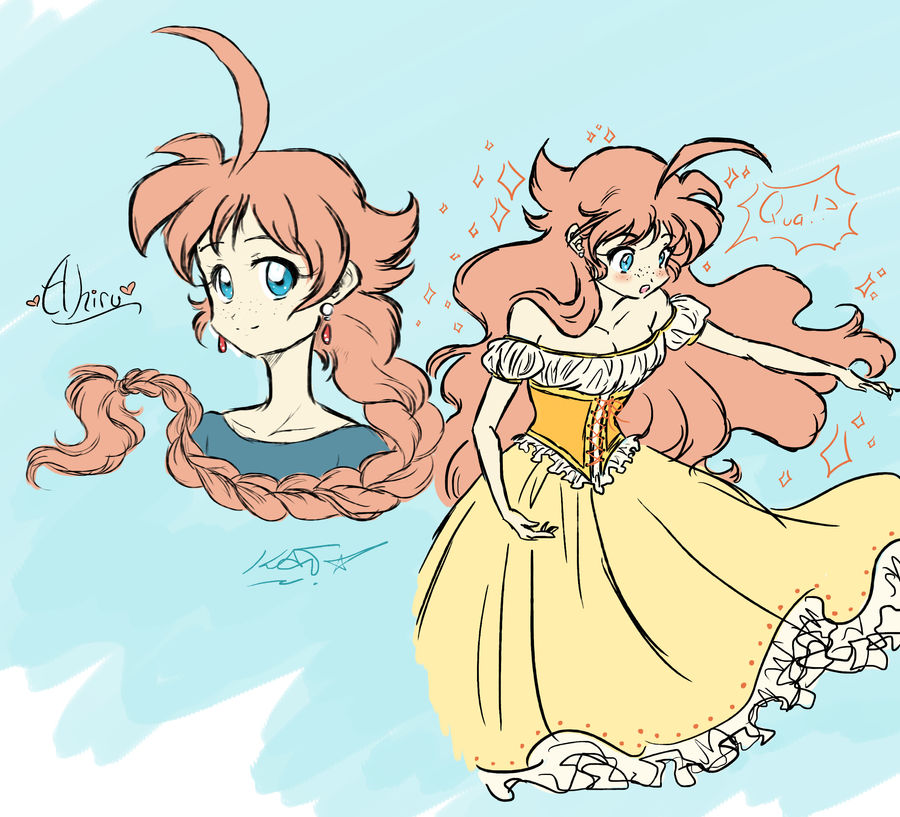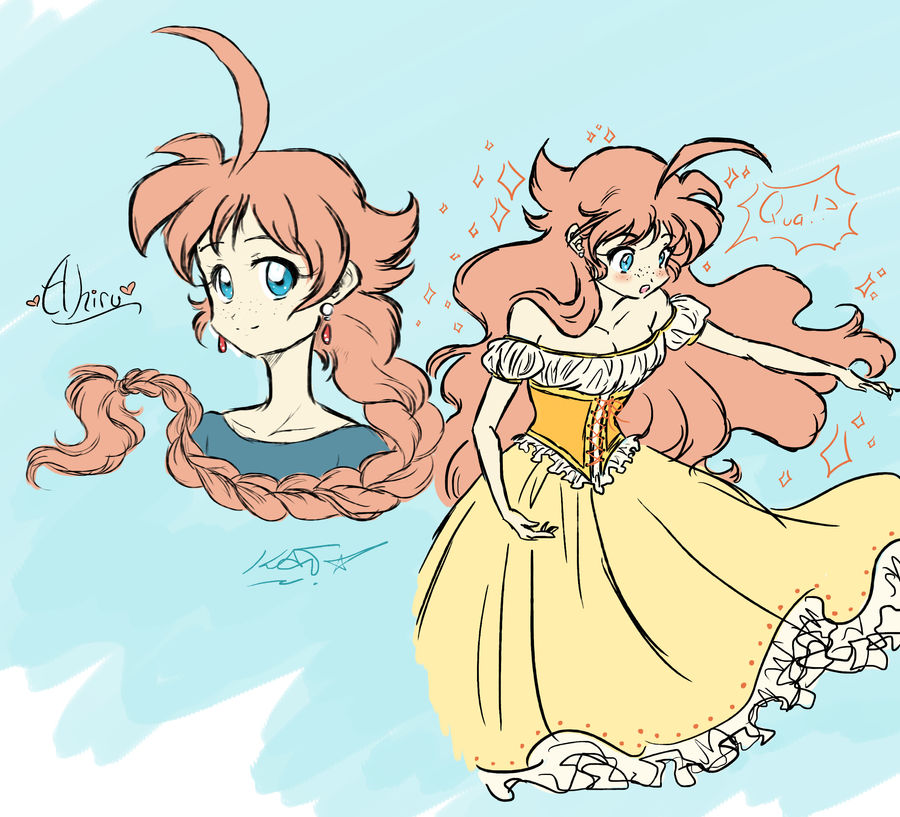 I got a free 30-day trial of photoshop to avoid paying as much as possible (lol) and the first thing I doodled was Ahiru from
Princess Tutu
both in her canon design and a design I had in mind for a possible fan-comic.
I might go through with the comic eventually, the premise being Fakir writing Ahiru back into a human girl and many shenanigans follow. I would just have to brush up on drawing some of the other
Princess Tutu
cast...particularly Fakir. Not to mention I'd have to work on dance anatomy a bit. But hey, I could do it eventually. It's meant to be a one-shot anyhow.

Ahiru/Princess Tutu (c) Ikuko Itoh
Art (c)


Nominations for next best princess?

This is AMAZING! This looks like it could be a frame from an anime in and of itself!
Reply

I'm actually considering using the yellow dress design in a short fan-comic for the series. It was one of my favorites and I've got a lot of nostalgia from it.
Reply

It honestly reminds me of Belle's dress from Beauty and the Beast.
Reply

I wasn't thinking of that, but I guess you're right! I was more inspired by a side character who appeared in one episode of the anime, named Raetsel...or spelled something like that. She had a similar dress style that I really liked.
Reply

Interesting. I always like the classic/medieval dress ware in art. Both the fashion and arms & armor are my bread and water!
Reply

Reply
Reply

Reply

I like that yellow dress I want it

but it's not real

.....
Reply

Reply