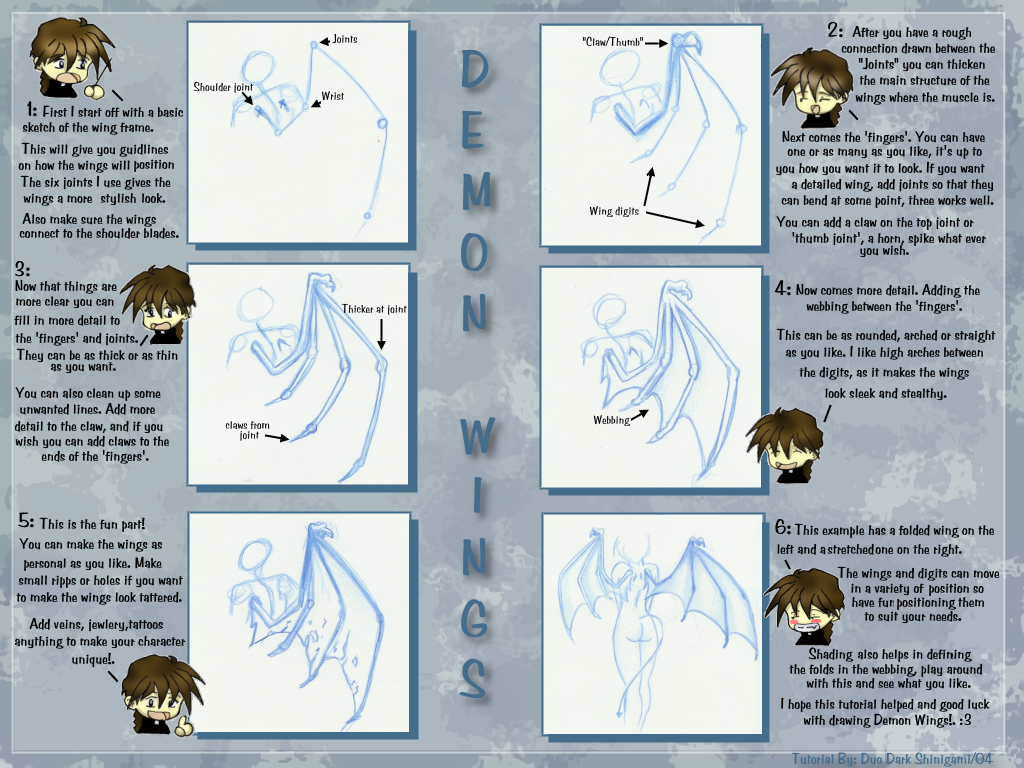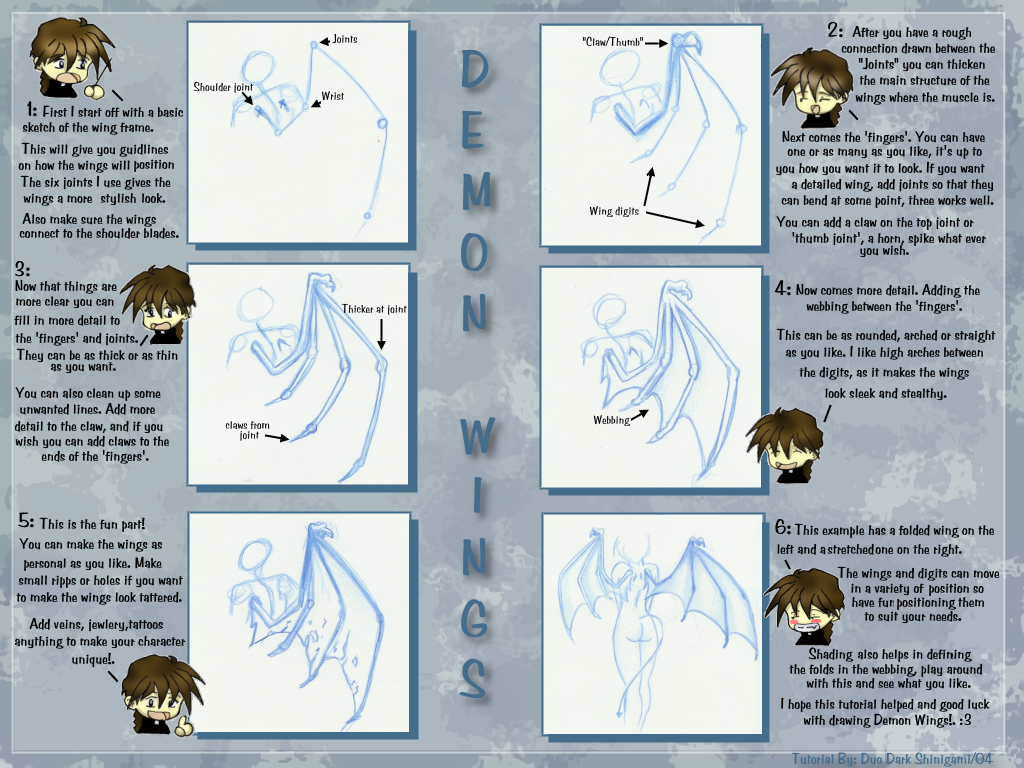 Watch
Well here we go. It's not the best I know, but I think I have a hard time explaining drawing ^__^;
I hope it helps those that wanted to know how it is that I make my Demon wings. I had fun doing it, and I love the little Chibi Duo Dark Shinigami's XDDD. The last one is my fave.
Thanks to and dedicated to
and to someone else who for the love of life I can't find now that helped me with this.