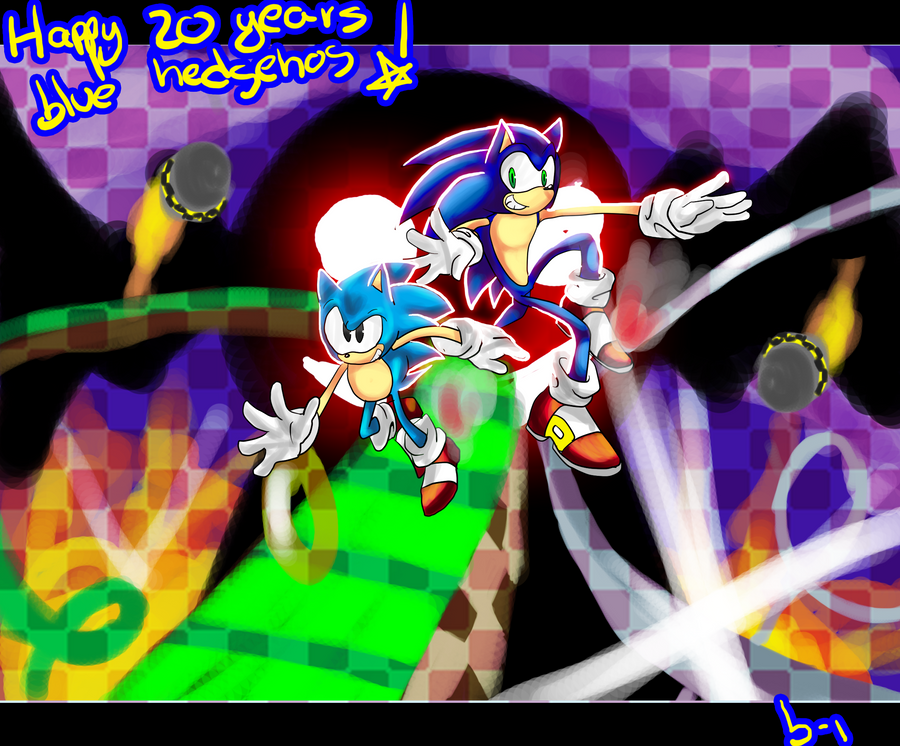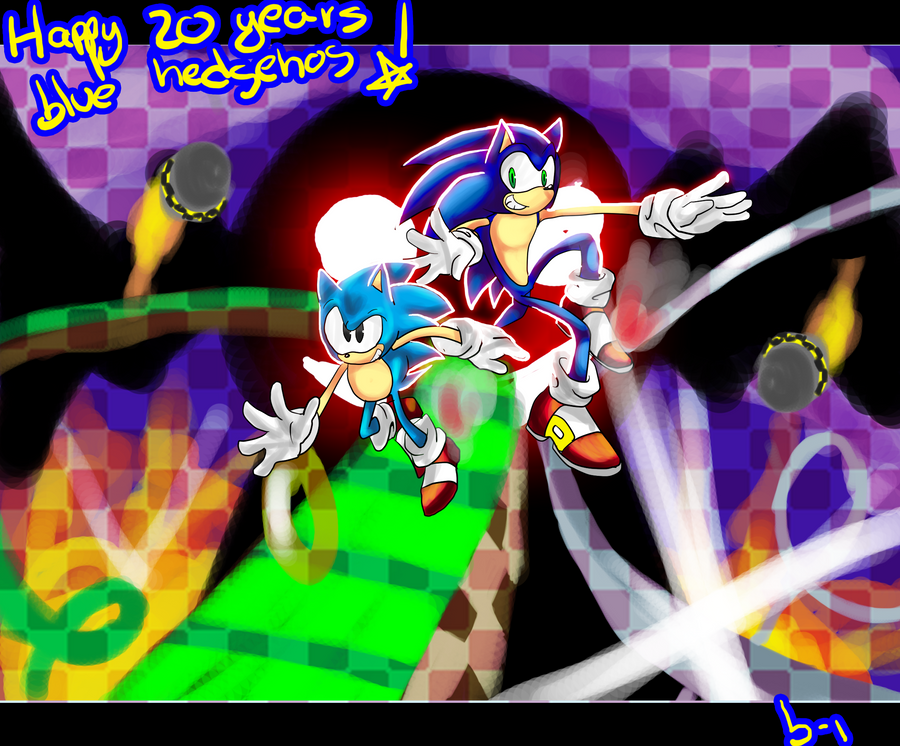 Watch
HAPPY B-DAY SONIC THE HEDGEHOG!!

keep running and being awsome <3 and to the big fat sersy eggman lol... and shadow and rouge I guess lol (?)
enjoy
I know, I'm a one day late but I couldn't yesterday eAe I have a life too~

Reply

askldaskldjaklsd GRACIAS ;A;

y que cumpla muchos mas (?)
Reply

Reply

OMGGGG ;A; THANKS!! glad to you liked it!
Reply

Reply

I like the way you draw Sonic

Reply

really? ;A; theres a lot of people who hate it becouse I draw them like that thanks!
Reply

LA DEMO ES GENIAL!!!! GREEN HILL ZONE ASDFGHJ (en modo Classic)
Reply

PREPARATE PARA LA BIBLA MADE IN HARU.
Empecemos por el mini Sonic (?)
La verdad, me encantaría que el Sonic clásico fuera como lo haces en tu estilo; No deja de ser "clásico" pero a su vez es mucho más lindo y bonito que el original, además que tiene esa chulería en la cara que a muchos nos encanta del Sonic moderno.
La pose es estúpenda para el pequeñín y me encanta el coloreado, le queda bien. <3
AHORA POR EL SONIC MODERNO.
AMO AMO su pose x'D típica de él y como no esa sonrisa pícara que tanto le caracteriza! <3 Me encanta especialmente los colores en él, el sombreado más que nada, lo hace ver más en relieve no sé por qué. ewe
Y como a Albi te digo, que me encanta cómo dibujas las manos. :/ .... Y otra cosa, las poses te salen muy naturales y dinámicas, eso me encanta. <3
Go to the fondo (Viva el spanglish (?) )
Se ve como difuminado y eso me gusta porque no quita protagonismo a ambos Sonic, pero a su vez, queda bonito y destaca. No sé si me explico x'DU simplemente queda genial en contraste con los dos Sonics
Además está lleno de colores lo que hace que sea muy llamativo a la vista. <3
... Joder, y he caído ahora, ¿lo del fondo es Eggman o me lo parece a mí? x'DD en cualquier caso esa sombra negra da mucho miedo y a su vez inquieta, y mola en el dibujo |D así que queda bien. (?)
En definitiva, que es un buen dibujo, por no decir uno de tus mejores trabajos Sari.

¡Buen trabajo! ¡Y feliz cumple a Sonic otra vez! 8D
Reply

joder me gustaria responder parte por parte pero no se como, solo puedo decir que muchisimas gracias haru ;A; me alegro de que te gustase
Reply

Un gran homenaje a sonic

PD: sonic neo rulz

Reply