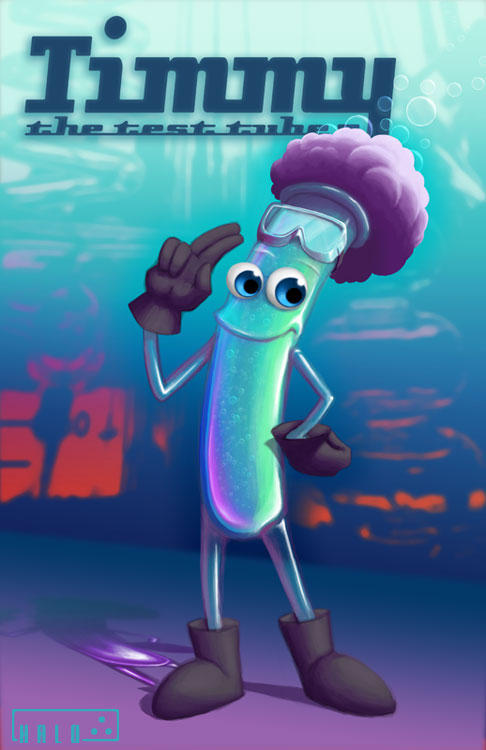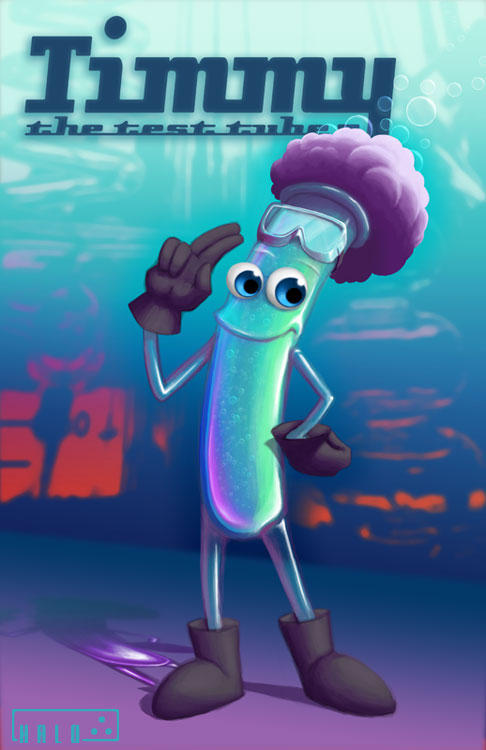 Another fun one, mostly because we had been doing work done with linework for so long it was good to get out and do something without lines. Got to flex my rendering skills too, I love doing painterly stuff.

We had to make a character that fit with a "science fair" atmosphere and were given certain characters we could choose from. My test tube character came out the strongest so I went with it.

So.... behold my test tube! He stares at to and shouts "Show me your moves!"

Reply

Timmy.

Reply

wow...i like it...he could have his own show...and osmosis jones could show up...
Reply

And then, GIANT FIRE LAZOR FIGHT! Or just an educational moment about how to properly distill an acid without burning your eyeballs out.
Reply

looking at it makes me think of something Id see on nickelodean >>
loving the shadow he gives off
Reply

Very nice! I love that the chemical cloud is his hair, and the fact that he still promotes safety with those goggles. Very nicely done.
Reply