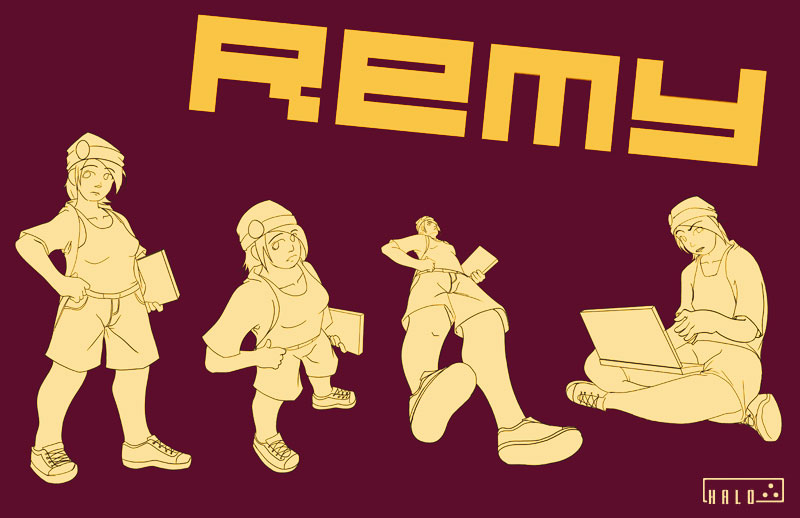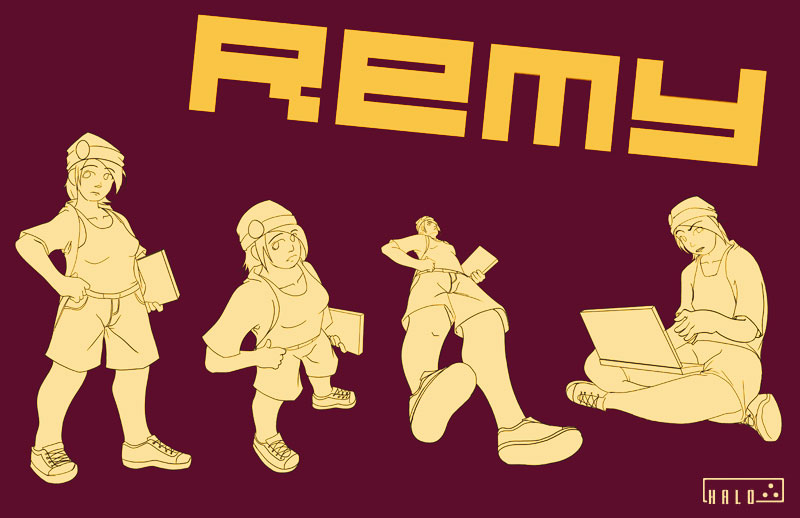 Incomplete design for Remy, just waiting for some free time to show up so I can complete the colors for her. Any critique on anatomy and/or perspective are more than welcome

is this for a class animation reference?
The legs always seem a bit funny in proportion to her body, mostly look a bit too big. It is good though that your giving these perspective angles a go since they are a huge challenge, but you will learn plenty :]
Reply

I think I might have exaggerated her features too much, might have to go back and rework her anatomy a bit. Yeah, my perspective is a bit wonky XP I measured it out, but still came out funny, do you happen to have any tips for such things?
Reply

it is mainly just practise to get proportions and angles right. Also flipping your paper around and looking it through the other side can give you a quick glimpse of any mistakes you might of missed from staring at it too long.
Reply

Yeah, I do need to do the flippy thing more often. I was thinking of looking into more perspective drawing things, which is what I tried to do with this one. I usually just fake the perspective on characters, but one day I'd like to find a good way to sorta measure them out a little. At least enough for a guideline.
Reply

I'm really liking her slightly fuller figure than how most females are drawn.
Love that worm's perspective shot
Reply

Thanks, that's sorta what I was going for. I think her anatomy still needs a little more work, but that's the sort of character I was going for with this one.
Reply

Straight shot on the left seems a bit short, the size of her head is bothering me on the two left ones, seems it should either be bigger on the second to left or smaller on the far left. Also, unless she's leaning her head to the side on the second to right, then it's not under enough.

Otherwise wheeeeee perspective!
Reply

Wheeeeeee perspective indeed! Thanks for the input, I'll try applying these to my next revision... whenever that'll be. XD
Reply